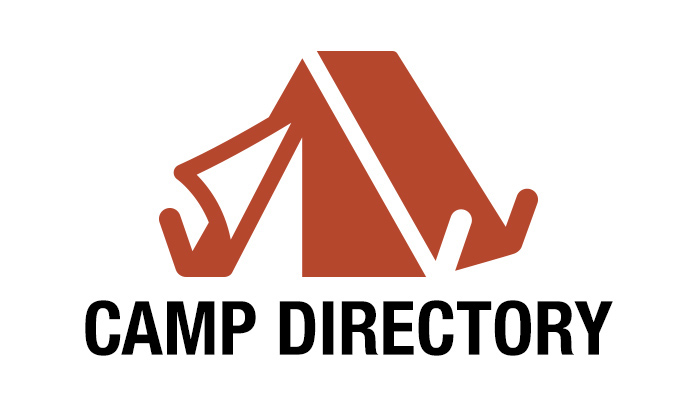 DAY CAMPS
GAN ISRAEL DAY CAMP
6612 SW Capitol Hwy., Portland, OR 97239
503-246-KIDS (5437)
cgiportland.com
Through our three thoughtfully designed camps (18 months to 5 years, 6-8 years, 9 -11 years) your child will learn: Cooperation, Creativity and Optimism. Since 1984 Portland's Gan Israel Day Camp has provided modern Jewish children from diverse backgrounds and affiliations an amazing Jewish summer experience.
MJCC SUMMER DAY CAMP
Mail and camp: 6651 SW Capitol Hwy., Portland, OR 97219
503-244-0111
oregonjcc.org/daycamp
MJCC Day Camp offers full day fun all summer long with options from 7:30 am to 6 pm. Great for working parents and tons of options for your kids from traditional day camp to specialty camps including gymnastics, cooking, soccer and more. Open to everyone! Swim lessons included.
NW CHILDREN'S THEATER CAMP
1819 NW Everett St., Portland, OR 97209
503-222-2190
nwcts.org
NWCT's summer theater camps has something for every actor age 3 1/2 to 16! Whether stepping onstage for the first time or taking the spotlight, NWCT's camps cover everything from creative drama to skill strengthening to fully staged playlabs.  There's something for everyone, every week of the summer at NWCT!
PJA SUMMER DISCOVERY
Mail and camp: 6651 SW Capitol Hwy., Portland, OR 97219
503-244-0126
PJA Summer Discovery offers exceptional classes taught by professional, experienced, passionate teachers. Exercise your brain in a fun way with junior engineering, drama, comic book writing, dog training and more. Create, build or test a new idea. Challenge yourself to learn something new! Full day options available. Open to everyone.
PORTLAND PARKS & RECREATION SUMMER CAMPS
14 camp sites throughout the city
503-823-2525
PortlandParks.org
We offer a variety of camps including sports, arts, dance, nature and more. We offer camp programs at more than a dozen community centers throughout the city. Join us for fun summer camps this summer.
WILLOWBROOK ARTS CAMP
Mail: PO Box 3546 Tualatin, OR 97062
Camp: Browns Ferry Park, Tualatin
503-691-6132 (message phone)
willowbrookartscamp.org
Creativity flourishes in a beautiful outdoor setting! Children 3-18 explore hands-on experiences in world arts and crafts, nature, writing, ceramics, basketry, filmmaking, theater, music, dance and much more. Beginners and advanced students sample freely or hone favorite skills. No previous experience is necessary. Theater productions are open to all ages.
OVERNIGHT CAMPS
B'NAI B'RITH CAMP
Camp: Oregon Coast
503-452-3443
bbcamp.org
B'nai B'rith Camp is a vibrant, inclusive community rooted in Jewish values offering a wide range of activities including arts, sports, lake activities, outdoors, swimming, leadership development, social action, Jewish enrichment, Israeli culture and Shabbat celebrations. At BB Camp, every summer is an opportunity for deep, meaningful and lifelong friendships.
CAMP MIRIAM
Mail: 950 W 41st Ave. #303, Vancouver, BC V5Z 2N7
Camp: Gabriola Island
604-266-2825
campmiriam.org
Habonim Dror Camp Miriam, on beautiful Gabriola Island, BC, offers a diverse Jewish camp experience for children completing grades 2-11.  Emphasis is on building a Jewish youth community based on values of equality and inclusion.
CAMP SOLOMON SCHECHTER
Mail: 117 East Louisa St., #110, Seattle, WA 98102-3203
Camp: near Olympia, WA
206-447-1967
campschechter.org
Enjoy fun, friendship and Jewish education at our spectacular 180-acre facility featuring our private lake and hiking in the untouched beauty of our forests and protected wetlands. We create a unique, welcoming and spiritual Jewish environment for youth of all denominations. At Schechter, Judaism and joy are truly one!
JCC MACCABI SPORTS CAMP
Camp: Atherton, CA (near San Francisco)
415-997-8844
info@maccabisportscamp.org
maccabisportscamp.org
JCC Maccabi Sports Camp is an overnight Jewish sports camp for boys and girls entering grades 4-11. Campers develop skills in their choice of baseball, basketball, soccer, tennis, volleyball, softball or girls lacrosse. Daily include other sports and camp activities with the core values of a Jewish summer camp experience.
URJ CAMP KALSMAN
Mail: 3805 108th Ave. NE, Suite 100, Bellevue, WA 98004
Camp: Arlington, WA
425-284-4484 (winter) | 360-435-9302 (summer)
campkalsman.org
Camp Kalsman's 300 beautiful acres offer a balance of education and recreation. Our core values are friendship, kehilah kedoshah (sacred community), Reform Jewish identity, chesed (kindness), connection to Israel and our relationship to teva (nature). Campers learn new skills and hone existing ones in athletic, aquatic, artistic and nature programs.