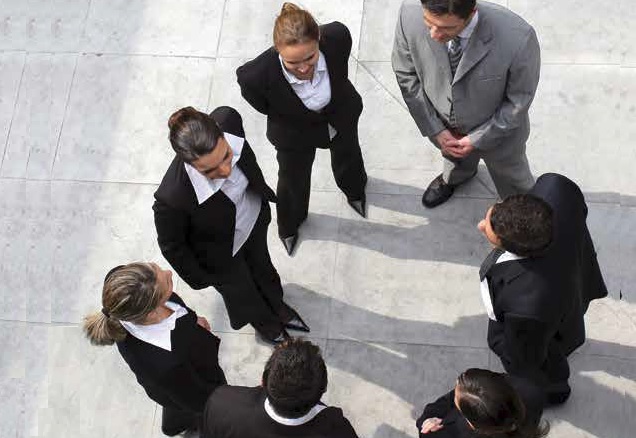 FOURNIER GROUP
CEO + FOUNDER DIRK FOURNIER
As a teenager working for his father's insurance agency, Dirk Fournier dreamed of providing a special agency experience. That's why he founded Fournier Group, and that's what inspires the Fournier Group team today.
The agency provides risk management solutions to diverse people and businesses.
Fournier Group's goal: keep what's important to you—your home, auto and other valuables; your small business; your large corporation—safe in the best possible way and boost your peace of mind.
After university, Dirk joined Safeco, then returned to the family business. He spearheaded the acquisition of several Oregon-based agencies, the cornerstones of Fournier Group today, and initiated the rebranding of all Fournier agencies under the name Fournier Group. In 2010, he acquired majority ownership of Fournier Group.
Dirk dreams big, inspires others and strives to propel the agency upward alongside a team of passionate professionals committed to making a difference for every client. Fournier Group serves as a trusted advisor throughout the insurance cycle, from initial consultation and needs identification through program design, policy placement, claims advocacy, and program review and renewal.
Fournier Group employees also make a difference for their community. As part of the agency's nonprofit service program, every employee volunteers up to 30 hours a year for nonprofits of their choice on agency time—and many more outside of work. Staff nominate and vote for an annual agency cause and contribute to it throughout the year financially and through volunteer work.
At home with his family—partner, Efrain; twin 14-year-old boys, Parker and Cameron; and canine queen, Sunny—Dirk is humbled daily by the power of love, learning, gratitude, laughter and chutzpah.
As the insurance industry has undergone considerable consolidation and failed to attract solid talent, customers often receive less value, according to Dirk.
"Fournier Group views this shift as an opportunity to double down on our investment in good people and our commitment to providing value added services to every client," says Dirk.
He urges everyone to get in touch for a complimentary consultation.
Fournier Group
510 SW 5th Ave., Suite 701, Portland
503-251-2255
fourniergroup.net
STERLING TALENT
PRESIDENT + OWNER BECKY JOHNSON
As an entertainment consultant since 1982, Becky Johnson has a huge roster of talent, including some of the top artists in the region.
"My specialty is helping people find bands, speakers, emcees, comedians and celebrities for their corporate and private events," says Becky.
"We can also provide sound, lights, staging, on-site event management and catering for events of all types. Sterling Talent also has a full service wedding planner on staff." Becky booked the regional bands and national acts for the Ft. Vancouver 4th Of July Celebration for more than 20 years.
Now she provides music for nine summer concert series around the Portland area. Some of her clients include Hood to Coast, OHSU, Oregon State Fair, Washington County Fair, Nike, City Of Hope and The Royal Rosarians.
Even before launching her business, Becky was involved in the entertainment industry. "I sang professionally for 10 years prior to starting my company, which gave me a great background and a terrific network within my industry," she says.
Becky says technology has streamlined so many aspects of her work.
"We are able to send the artists promotional materials to our clients almost immediately and they are able to preview audio and video samples which help them choose the perfect entertainment for their event," she says.
Giving back is also important to Becky. She has volunteered for several nonprofits over the years to help them book the perfect entertainment for their events. She is a "passionate supporter" of local dog rescue groups. She volunteers with the Thyroid Cancer Survivor's Association consulting with and supporting people recently diagnosed with thyroid cancer; she also leads a local Portland support group In her spare time she enjoys spending time with her husband, four children, seven grandchildren and two dogs.
Sterling Talent, Inc.
PO Box 231059, Tigard, OR 97281
Office:503-590-5840 | cell: 503-260-1180
sterlingtalent.com
OREGON HEALTH AND SCIENCE UNIVERSITY
NEUROLOGIST DR. PENNY HOGARTH
Dr. Penny Hogarth is recruiting individuals of Ashkenazi Jewish descent, both with and without Parkinson's disease, for her current research project. Her current Parkinson's project is being conducted in partnership with the Michael J. Fox Foundation. In addition to her active research program in OHSU's department of Molecular and Medical Genetics, Dr.
Hogarth also provides clinical care for people considering genetic testing for certain inherited conditions.
"The goal of our current Parkinson's disease studies is to see how signals in blood, body fluids and brain imaging change over time," says Dr. Hogarth. "This information will not only help us to understand the root causes of Parkinson's, but also will help us to gauge the effectiveness of new drugs designed to slow the progression of the disease." "Recently, we have started to work with people who have certain genetic mutations that might put them at increased risk of the disease." It is thought that about 10% of Parkinson's cases are genetic in origin. Two important "risk" genes called GBA and LRRK2 seem to be more common in the Jewish population.
Research coordinators Katrina Wakeman and Alison Freed are the frontline faces of Dr. Hogarth's program.
"We are always looking to speak with people who have Parkinson's disease, a rare disorder called Gaucher disease, or those who have family members with these diseases," says Katrina. "We also love hearing from people who want to be 'healthy controls' or just part of a research registry to hear about research opportunities as they arise. We have something for everyone."
Oregon Health and Science University
Portland
Parkinson's study coordinator Katrina Wakeman:
503-494-1382
MINERVAE STUDIOS
PHOTOGRAPHER JASON S. CURL
"I love art – everything about it," says freelance photographer Jason S. Curl. "If I'm not thinking or dreaming of art, I'm making it." "What separates my work from others is the wanton desire to bring elegance and artistically driven intent to a simple handshake; to create life and movement in a two-dimensional image," he says. "To take something simple and make it grand pushes my creative juices to the limit; and then I smile." Jason has worked as a freelance photographer for almost 10 years on a plethora of creative ventures. Previously, he was a company photographer while serving in the U.S. Army.
Jason earned a bachelor of fine arts degree in photography/ printmaking from the Pacific Northwest College of Arts after receiving an associate's degree in photography from Clark College.
I love all aspect of photography and have studied (and continue to study) everything under the sun; from some of the oldest techniques to the current digital age.
Jason believes a freelance photographer needs to be flexible and able to attack any subject with energetic enthusiasm.
While originality is paramount, he believes attention to detail and conciseness are very important to the overall form.
"Whether editorial or e-commerce, events or performances, I always strive to separate myself from the pack and work on my own unique voice in photography," says Jason.
Jason has donated works and services to several causes through the years and plans to continue to do so. "It always fills me with boyish joy when I find out that what I did or contributed has made an immediate effect for the better," he says.
Minervae Studios
Portland
503-902-2567
Booking.Minervaestudios@gmail.com
jasonscurlphoto.webs.com
B'NAI B'RITH CAMP
CAMP DIRECTOR BEN CHARLTON
Passionate about Judaism, youth and active pursuits such as kayaking and basketball, Ben Charlton believes he has the best career.
"I get to take part in all that camp has to offer every summer and then get to share that with families throughout the school year," says Ben, who has been BB Camp director for four years. "As camp director, I have the amazing opportunity to create immersive and meaningful experiences for more than 600 children every summer." But the fun doesn't end when the school year begins. With the tremendous growth of Jewish camping, BB Camp has made major strides is expanding that success into lifelong and year-round programs.
BB Camp is not only home to Oregon's only Jewish overnight camp, but also to amazing day camp programs, family camps and year round programs for all ages, including BBYO and PJ Library," says Ben. "This year we are proud to launch BB Day Camp in Portland and bring the magic of BB Camp into the city." Originally from Washington, DC, Ben moved to Buffalo, NY, to earn bachelor's and master's degrees in economics. In Buffalo, Ben also began his Jewish communal career. He worked as a teacher and synagogue youth director.
He also worked with children with disabilities – and he has drawn on that experience at BB Camp.
"BB Camp has developed an amazing inclusion program so that we can better serve campers with disabilities," says Ben. "We believe strongly in the value of camp and are determined to overcome any obstacles that may have prevented a child from attending camps in the past."
B'nai B'rith Camp
Office: 9400 SW Beaverton Hillsdale Hwy., Suite 200,
Beaverton
503-452-3443
bbcamp.org
HASSON COMPANY
PRINCIPAL BROKERS
CAROLYN WEINSTEIN & ROBIN WEINSTEIN
Carolyn Weinstein has been a Realtor in Portland since 1978. In 2003 her daughter Robin joined her business.
"In today's market, it takes a smart, savvy broker who is a cutting-edge expert to meet a client's real estate goals," says Carolyn.
"As local professional Realtors who are committed to excellence in customer service, our objective is to work diligently, using all of the tools of the newest technology," says Carolyn of the dedication she and Robin bring to their work.
"We represent buyers and sellers in everything from small condos to luxury homes and anything in between. We have enthusiastic energy that ensures results." Carolyn and Robin are active volunteers in the community giving both time and money.
Carolyn was honored in 2013 by The Portland Metropolitan Association of Realtors, who presented her with their Good Neighbor Award. Currently, she serves as a board member of Congregation Neveh Shalom, where she is capital campaign co-chair and a member of the building and grounds committee.
She serves on the Women's Philanthropy board of the Jewish Federation of Greater Portland.
Robin has served on the board of the Young Leadership Division of the Jewish Federation and the Arabian Horse Association of Oregon.
As a company, Hasson has a proven track record of many sponsorships, donations and volunteer hours for organizations including Dress for Success, Relay for Life and Pixie Dust Productions.
Carolyn enjoys cooking for friends and family, reading, water aerobics and travel. Robin is an avid horseback rider, and enjoys Mah Jongg with friends and traveling.
Hasson Company, Realtors
25 NW 23rd Place, Portland
cweinsteinpdxhomes.com
503-802-6415 and 503-802-6405