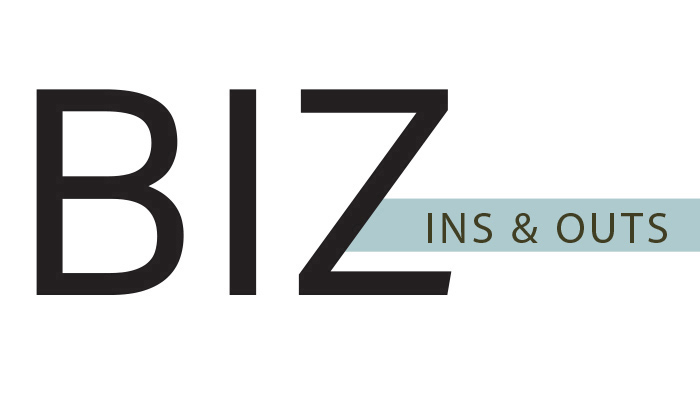 Beit Am gets grant to make new synagogue solar
Beit Am has been awarded a $51,250 grant by Pacific Power to develop solar power for its new building in Corvallis. The Beit Am Mid-Willamette Jewish Community is building a 6,700-square-foot synagogue, located on a 5-acre parcel Beit Am purchased in 2000.
Many members have advocated for making the new home more sustainable and have found a way to make solar power work with the congregation's budget. Dan Orzech, Ken Winograd, Robyn Pekala, Jan Napack, Carol Rivin and Jana Kay Slater submitted the application and represented Beit Am in this multi-step and competitive process. The grant requires Beit Am to provide a $6,000 match.
Construction of the building structure will be delayed until early August while a waterline and fire hydrant servicing the property are updated to local code. The foundation will be laid this spring so that the structure work can begin as soon as the hydrant is operational.
Beit Am originally planned to be in the new building for the 2018 High Holidays. The completion date is now expected between January and March 2019.
Designs for the sanctuary are coming together, as the Interiors Subcommittee and the Religious Affairs Committee are collaborating to create a space that inspires fellowship and kavanah. The winter months and timeline change have not slowed Beit Am's fundraising momentum. The amount left to raise toward the goal for a fully functional building is now less than $50,000 of the $2,695,000 goal.
beitam.org/newbuilding
Twistlock moves headquarters to Portland
Twistlock, the leading provider of container and cloud native cybersecurity solutions, announced record growth in 2017 across all aspects of the business. Twistlock's record 2017 cements the company's position as the leader in cloud native cyber security.
Ben Bernstein and Dima Stopel, both originally from Israel, founded Twistlock to address the need for security solutions for the cloud native space. Initially they didn't have funding and had to eat cholnet for lunch to save money, but after getting some initial funding they brought on a strong group of colleagues to help build the organization.
Twistlock earlier this year announced the move of its corporate headquarters to Portland. The company has had an outpost in Portland since 2016 and moved into its current location at 411 NW Park in August of 2017.
"Moving our headquarters to Portland is another step in our journey to build a sustainable business. Spurred by the continued momentum within our customer base, we're laser-focused on building a true cybersecurity platform for cloud native environments in 2018 and beyond," says Ben, chief executive officer at Twistlock. "This move will help us continue to drive business momentum by bringing us closer to customers, encouraging innovation and fostering a team of great talent."
Josh Thorngren, VP Marketing at Twistlock, will present a workshop on Technology/Cybersecurity at TechFest NW. Josh will present "Cybersecurity at the speed of software" at 11:30 am, April 6, at Portland State University. Josh will discuss the current state of cybersecurity, the challenges faced by the industry today, and how companies can leverage emerging cloud technologies to address modern threats and create a security practice that provides comprehensive protection, no matter the speed or scale.
The Jewish Federation of Greater Portland is proud to help sponsor TechFestNW, presented by Willamette Week to showcase the best and brightest startups from all over the world including Israel.
"I'm thrilled that we will have a strong Israeli presence this year at TechfestNW," says WW Editor & Publisher Mark Zusman. "Israel is one of the most entrepreneurial nations on the globe and we are delighted that Twistlock, an Israeli company that is establishing an office here in Portland, will be attending TFNW. Thanks go to the Jewish Federation of Greater Portland for helping put this all together!" In 2017, Twistlock saw significant growth as a company, including expanding to four offices worldwide. With Twistlock 2.3, the 12th major release of the platform, Twistlock unified support for security for containers with serverless functions, thereby reinforcing the platform's position as the most comprehensive solution for cloud native cybersecurity.
twistlock.com
MJCC and BB camp selected for Keshet leadership project
JCC Association of North America and Keshet, the national LGBTQ Jewish nonprofit, have accepted 14 Jewish community centers and JCCA independent member camps from around the country to participate in the JCC Association-Keshet Leadership Project. The Mittleman Jewish Community Center and B'nai B'rith Camp are two of the organizations that participated in the kick-off leadership summit March 12 in New York City.
At the leadership summit, participants focused on developing a greater understanding of the lesbian, gay, bisexual, transgender and queer communities. The summit grounded the work of inclusion in Jewish values. Each camp created an action plan to complete over the course of the year to make their community more LGBTQ inclusive.
To ensure their success, each camp will be supported by a Keshet LGBTQ inclusion specialist, who will help each team work toward their individual goals.
The JCC Association-Keshet Leadership Project is a multi-service program that provides resources for Jewish institutions to become more inclusive of LGBTQ individuals and families.
For over a century, the MJCC has served as the living room for the Jewish community as well as Southwest Portland. Lenny Steinberg and Sandy Engel represented the MJCC at the summit.
"The MJCC is dedicated to providing a framework through policies, programs and culture for understanding the core concepts of sex, gender identity and sexual orientation," says Lenny, the MJCC program director. "The MJCC will integrate Jewish values to foster LGBTQ inclusion to create a safe and welcoming space for LGBTQ individuals and families. While the MJCC is still formulating our action plan, we will begin to update language in printed materials, on our website, in oral and written communication, and in signage around the building. We will provide staff and board training, integrate initiatives into our current and future programming, and partner with local LGBTQ organizations."
Located on a lakeside campus on the scenic Oregon coast, B'nai B'rith Camp is a premier Jewish camp and conference center in the Pacific Northwest.
"BB Camp continues to be a responsive organization delivering highly engaging Jewish programming year round for all ages through innovation, collaborations and partnerships," says BB Camp Executive Director Michelle Koplan. "The JCCA-Keshet Leadership Project partnership allows us to further engage in our deeply rooted values of inclusivity, providing a welcoming and accessible place for all campers and participants at BB Camp."
"We're delighted to have Ben Charlton, our camp director, and Shayna Sigman, our inclusion coordinator, participate in such meaningful work on behalf of our organization," says Michelle.
oregonjcc.org | bbcamp.org | keshetonline.org
Portland eyes Israeli-American Council
Israeli-American Council's National Community Director Shahar Edry was in Portland in March to explore local interest in creating an Oregon chapter of IAC.
He spent three days here meeting with numerous Jewish organizations and a lot of Israeli-Americans, ranging from newcomers to those who have lived here 40 years.
"This is really a neat community," says Shahar. "They really want to bring a community here."
During his first visit to Portland, he spoke with Israelis in Oregon and asked them about their needs and what vacuum is here.
In May he plans to return to share what resources IAC could offer the community. IAC works in collaboration with existing organizations and provides a pro-Israel perspective.
"We only care to be supporting and ensure the community has the resources to build a community," says Shahar, who led the IAC Arizona office before accepting the national post in December. He now works with developing communities that do not have an established chapter.
The mission of the IAC is to build an engaged and united Israeli- American community that strengthens the Israeli and Jewish identity of our next generations, the Amercian Jewish community, and the bond between the peoples of the United States and the State of Israel.
Shahar's first visit was to learn about the community, its size and the Jewish organizations here. "The IAC mission is how I want to raise my family," says Shahar, whose son will be 3 in June. "It is the future I want for my kid."
shahar@israeliamerican.org | israeliamerican.org