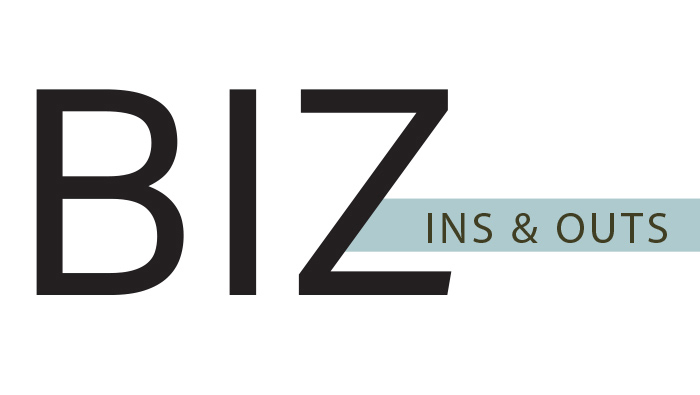 The Forward picks Ilene Safyan song
On Sept. 26 Portland musician Ilene Safyan was named to the final playlist of the Forward's second Soundtrack of Our Spirit.
The soundtrack is a reader-inspired digital project to find the best new voices in Jewish music. After tallying thousands of votes from readers and consulting with celebrity judges Lipa Schmeltzer and Neshama Carlebach, the Forward announced the final playlist: Shir Yaakov Feit, "Broken Hearted;" Ilene Safyan, "Hashkivenu;" and Hazaan Ilan Mamber, "Erev Shel Shoshanim."
This is not the first time Ilene has gained national attention. Ilene (with Margie Rosenthal) won the 1995 Parents Choice Magazine Gold Medal Award for Excellence for "Just in Time for Chanukah!"
Ilene serves as cantorial soloist at Congregation Neveh Shalom and Havurah Shalom. Whether in her role as cantor, teacher, performer or composer, Ilene weaves the multicultural musical strands of the Jewish experience into a rich, harmonic tapestry of sound. She has shared her music at holiday services, Shabbatons, concerts and simchas throughout the United States, Canada and Latin America.
"Obviously, I am thrilled and honored and extremely happy … and I know I wouldn't have gotten there without the support of our Portland and Oregon community," says Ilene of the Forward's soundtrack.
forward.com/series/soundtrack/2016
Zidell to stop building barges
"Hull 686 will be the last barge to be built here at ZMC," Zidell Companies President Jay Zidell said in a message to employees of Zidell Marine Corporation on Sept. 21. He added that the final barge is expected to be delivered around the second quarter of next year "and it is my hope and expectation that you will all stay on the job as long as the project calls for."
Though ZMC will no longer be building barges, it will remain in the barge-leasing business. The company owns several barges that it leases to customers.
Zidell Marine Corporation has built barges on the Willamette River for more than 50 years. But the South Waterfront development over the past decade made it almost certain that at some point ZMC would stop building barges in the increasingly residential and office-oriented neighborhood.
Zidell said ending the business was a difficult decision because of the impact on the 60-some employees. "You have all been part of a terrific team, and one that I have the greatest respect and loyalty for," he said in the message to employees.
He added some employees will also have opportunities for additional work cleaning up the facility.
"Starting this afternoon, we will begin an effort to help provide a smooth transition into employment in related fields as jobs phase out here," Zidell concluded.
zidell.com
Mark Rosenbaum receives PSU Presidential Medal
Portland State University President Wim Wiewel presented the Presidential Medal to Mark Rosenbaum in recognition of his distinguished advocacy and philanthropy to PSU and the Portland community.
Mark is a past chair of both Jewish Family and Child Service and the Oregon Region of the National Conference of Christians and Jews.
His father Fred Rosenbaum, z"l, escaped from the Nazis and was taken to England with thousands of Jewish children on the Kindertransport. In 2014, Mark said, "As the generation that lived through the Holocaust gets smaller and smaller, our need to study and understand its implications gets larger and more important." As part of that effort, Mark co-chaired a weekend of events and programs on the memories and lessons of the Holocaust for the Oregon Holocaust Memorial and Education Endowment Fund.
Mark also chairs the Camp Rosenbaum Fund, which supports the summer camp for underprivileged children that his father founded.
The PSU Presidential Medal, first bestowed in 1976, honors dedicated leaders who have made countless contributions to PSU and the community. This is the fourth presidential medal awarded by Wiewel in his tenure as president of PSU.
psuf.org
Community mikvah groundbreaking Oct. 20
The Jewish Federation of Greater Portland, the Oregon Board of Rabbis and LCD (BuildLCD.com) hosted the official groundbreaking ceremony of the Portland Community Mikvah at 3:30 pm Oct. 20 on the Schnitzer Family Campus on the west end of the MJCC, 6651 SW Capitol Hwy., Portland.
More than $25,000 has been raised from a community campaign led by Ronnie Malka with an anonymous donor contributing an additional $100,000. Donations are still welcome and needed to help complete and maintain the mikvah.
The Portland Ritualarium has been decommissioned and the property is on the market. Proceeds from the sale will go toward the the new mikvah.
Building started Oct. 5 and is expected to be completed in five to six months.
jewishportland.org/ourcommunity/portland-community-mikvah
Janet Menashe new TASK inclusion specialist
Janet Menashe has been named the inclusion specialist for Jewish Family & Child Service's disability awareness program TASK (Treasuring, Accepting & Supporting Kehillah).
She replaces Corinne Speigel, who retired from the position this summer after 18 years.
Janet initially joined Jewish Family & Child Service in April 2015 as a skills trainer with the Partners for Independence program, helping people with intellectual and developmental disabilities build the skills they need to become more independent. She has also been a member of the TASK Advisory Board and supported Cedar Sinai Park's Kehillah program, which provides affordable housing for income-qualified adults with developmental disabilities.
Janet was born and raised in the Pacific Northwest. She graduated from Oregon State University with a Bachelor of Science degree in institutional management and dietetics, and a minor in business administration.
In addition to spending time with family and friends, Janet enjoys traveling, knitting and reading.
503-226-7079 ext. 155 | janetmenashe@jfcs-portland.org
Portlanders stand up for Israel
StandWithUs Northwest, the Pacific Northwest chapter of the 15-year-old international Israel education organization, now has two former Portlanders at the helm: Elizabeth Davis and Rob Jacobs.
Rob Jacobs opened the Seattle-based office in 2007 and serves
as regional director. Davis recently joined as the assistant director. Previously she worked in corporate communications for The Boeing Company. Jacobs previously served four years as the Pacific Northwest regional director of the Anti-Defamation League.
StandWithUs Northwest covers Oregon, Washington, Idaho and Alaska.
"After 20 years in public relations and communications, it's tremendous to be working on behalf of the Pacific Northwest Jewish community. Advocating for and strengthening our ties to Israel and combating anti-Semitism is work that really matters," Davis says.
Jacobs described increasing anti-Israel activities and the growth of the BDS (Boycott, Divest, Sanction) movement locally as the impetus for establishing StandWithUs in this region. "We work against these new forms of anti-Semitism, and we educate our community about Israel and its many accomplishments."
northwest@standwithus.com | 206-801-0902 | standwithus.com
OpenSesame Closes $9 Million in Series B Funding
OpenSesame, the leader in on-demand e-learning courses for the enterprise, has raised $9 million in a Series B funding round led by Altos Ventures with continued participation from Partech Ventures. A trusted provider of on-demand e-learning courses, OpenSesame serves Global 2000 companies.
"OpenSesame has experienced tremendous growth in the last two years because leading organizations understand that simple and effective online training gives them a competitive advantage," says OpenSesame's CEO, Don Spear. "It is exciting to have Altos Ventures bring their deep experience to OpenSesame."
Spear is co-president of Congregation Beit Haverim. Josh Blank, OpenSeame's SVP and general manager, is a former board member of the Jewish Federation of Greater Portland.
The funding round will accelerate sales and marketing efforts and support OpenSesame's best-in-class customer experience. OpenSesame.com
OREV Specialty Vet Care opens in Multnomah Village
Dr. Alon Kramer and his wife, Orit, recently renovated a Multnomah Village building into a purpose-built veterinary specialty center. OREV Specialty Vet Care's new facility provides advanced veterinary care for OREV's small animal specialty services (orthopedic, soft-tissue, and oncological surgery), comprehensive analgesia and anesthesia services, and staffed overnight care. Dr. Kramer and his staff work with pet owners and other veterinarians to provide specialized care for complex cases.
The Kramers, who together founded OREV, met during military service in Israel and relocated to the United States to attend UC Davis, where Dr. Kramer received his DVM degree and his veterinary surgeon training and board certification (an advanced degree requiring four additional years of schooling beyond veterinary school). The family moved to the Portland area in 2007, but left in 2010 when Cornell University offered Alon a position in its new multi-specialty private/academic hybrid advanced care facility in New England.
The Kramers underestimated their deep ties to the Pacific Northwest and returned to Portland in 2012, establishing OREV in an urgent care veterinary facility in Tualatin. The Kramers have experienced and thoroughly appreciate the Northwest's, and especially Portland's, unparalleled love and care for animal family members. Similarly, their care philosophy stems from an unwavering focus on people and their animal friends. Taking care of owners, pets and staff, as well as giving back to the community, are at the foundation of OREV Specialty Vet Care.
OREV is open Monday through Thursday from 9 am-5:30 pm and Friday from 9 am-1 pm. Additional specialty services at OREV are planned in the future.
7637 SW 33rd Ave. | orev.vet | 503-477-7122
Jennifer Greenberg resigns from Neveh Shalom
Congregation Neveh Shalom Program Director Jennifer Greenberg resigned at the end of October. Jennifer has been part of CNS's professional team for about six years. She is leaving to pursue new ambitions and opportunities, both educational and professional. Jennifer noted that she feels good about her contributions and knows that she is leaving with Neveh Shalom a stronger community through her professional time here. Jennifer intends to continue being an active member and volunteer in the Conservative congregation.
A notice from CNS noted: "All of us appreciate the professionalism, skills and dedication she has brought to her work here. We wish her and the Greenberg family only success and happiness going forward."
Jennifer has taken a position with Shapiro & Delaney LLC, a team of neuropsychologists who advise the pharmaceutical industry in clinical trial development. She will also be working on a project basis with organizations in need of project management and/or communications expertise. She is planning to start an MBA program in fall 2017.
Portland Art Museum announces Rothko Pavilion
On Oct. 6, the Portland Art Museum announced both an expansion that will unify its campus by connecting the museum's freestanding buildings and a 20-year partnership with the children of Mark Rothko – Christopher Rothko and Kate Rothko Prizel. The partnership includes the loan to the museum of major paintings by Mark Rothko from their private collection; paintings will be loaned individually in rotation over the course of the next two decades.
The expansion will feature a new glass-walled building to be named the Rothko Pavilion in recognition of the artist's legacy in Portland. Portland was his home as a youth after emigrating from Latvia, and the museum is where he took art classes as a teenager and where he received his first solo exhibition. The naming was made possible thanks to an $8 million lead gift from a donor who wishes to remain anonymous.
Groundbreaking is scheduled to take place in 2018, with an expected completion in late 2020 or early 2021. The museum has launched a $75-million capital and endowment campaign.
Designed by Chicago-based Vinci Hamp Architects, the three-story Rothko Pavilion will add roughly 30,000 square feet to the museum. A glass-walled stair tower will connect the pavilion to the museum's main building. The pavilion will feature 9,840 square feet of gallery space, an education and design lab and space for the museum's library, and a rooftop sculpture garden.
In 1933 the museum organized the first solo exhibition of works by the 29-year-old artist Marcus Rothkowitz, later to be known as Mark Rothko. Rothko's art and a play about his life were featured in Oregon Jewish Life's March 2013 issue (orjewishlife.com/rothko-revisited)
portlandartmuseum.org
Phil Berger launches funeral planning service
Phil Berger launched Above and Beyond Jewish Funeral Planning LLC in mid-October. Phil is a licensed life insurance agent in Oregon and Washington with 30 years of experience in customer service and sales. He earned his bachelor's degree from Bucknell University in 1982 and his master's degree from City University of New York at Baruch College in 1988. In 2013 Phil worked with the Holman's Funeral Service team as a pre-arrangement counselor.
Through his year at Holman's, he realized "I have an affinity for a lifecycle event most people don't like. … I have a unique skill set to offer. I am familiar with Jewish burial customs and (have) insight into (the) funeral industry. I will present options and share traditional Jewish customs."
Phil's spiritual journey has led him to memberships in Conservative, Humanistic and Reform synagogues. He and his family have been members of Congregation Kol Ami in Vancouver since 2005. Additionally, he says he has been meeting with rabbis of congregations across the spectrum and can help families understand the various perspectives.
He said questions he can help families answer include: How do I choose a funeral home and/or cemetery? Are there Jewish funeral homes and cemeteries available? What if I am not or my spouse/partner is not Jewish?  What are the traditional customs, and how do I go about following them? Do I have any choices? What about cremation? Organ and full body donation? What will it cost?
503-567-1480 | phil.berger@abjfp.com | jewishfuneralplanning.com
Portlander launches website for faith-based items
Former New York, luxury retail stylist Kristin Spear has founded Faithhaus, an online marketplace dedicated to products of faith and lifestyle.
The Portland-based online marketplace is designed to bridge the gap between faith and commerce by providing consumers with gifts and lifestyle merchandise with an elevated sense of style and taste.
"We are filling the need for a place to shop for contemporary and relevant gifts, to find entertaining and decorating ideas, and to gather inspiration from vibrant people who share their rituals of faith," explains Kristin.
Kristin says the concept for Faithhaus was born when her best friend got married and converted to Judaism. She saw the new couple had a difficult time finding traditional items to fit into their modern lifestyle. She decided to take her years of experience as a stylist and curate a shopping experience for people looking for faith-based gifts.
The website offers Buddhist, Christian, Hindu, Islamic, Jewish, Sikh and Spiritual gift lines.
Faithhaus.com