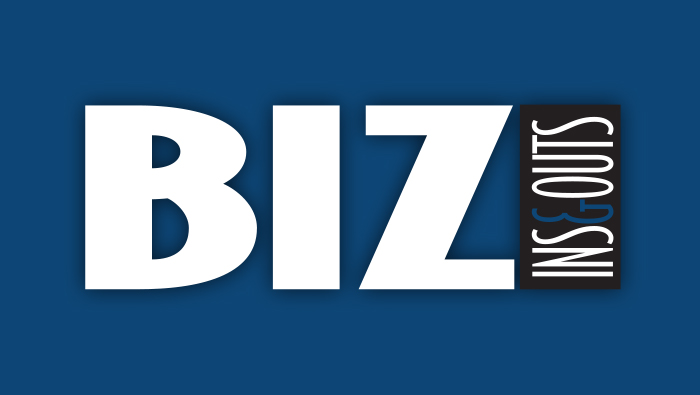 CBI hires Josh Kashinsky as new executive director
Congregation Beth Israel has hired Josh Kashinsky as the Reform congregation's new executive director.
Josh assumes his new post May 1.
Prior to joining the CBI family, Josh served as the Assistant Executive Director at the Siegel JCC in Wilmington, DE, during which time he helped complete a strategic plan, oversaw organizational restructuring, implemented new membership and programmatic initiatives, and supervised the Membership, Marketing, Fitness, Aquatics, Special Events, Adult, and Senior Center departments.  He has also worked for Santa Barbara Hillel, Princeton Hillel/Center for Jewish Life, and Hofstra Hillel. Josh was a recipient of Hillel's Richard M. Joel Exemplar of Excellence Award. In the theatre world, he has worked for several regional theaters including McCarter Theater Center and Westport Country Playhouse in a variety of positions and has worked in New York City as a freelance director and producer.
Originally from California, Josh grew up in the Silicon Valley. He is a graduate of UC Santa Barbara where he studied philosophy and dramatic art. While at UCSB, Josh received the Ralph W. Church Undergraduate Award for philosophy, the Hatlen Award for dramatic art, a University Service Award, and the William R. Reardon Award.  Josh also has a master's of fine arts in theater from Sarah Lawrence College, where he was a recipient of the Lipkin Award in playwriting.
Josh is passionate about creating transformative Jewish experiences and building a vibrant and sustainable Jewish community. Josh and his wife, Michelle, have two daughters, Rose and Fiona.
503-222-1069 | bethisrael-pdx.org
PSU's Natan Meir named New York Library Fellow
Natan Meir, Lorry I. Lokey Associate Professor of Judaic Studies at Portland State University, has been named a 2016 –2017 New York Public Library Dorothy and Lewis B. Cullman Center Fellow.
Professor Meir joins 14 other scholars, academics and creative writers from around the world selected for the prestigious Cullman Center Fellowship.
During his fellowship, Meir will be researching and writing his book, Republic of Beggars: The Jewish Destitute, Disabled, and Dispossessed in Eastern Europe, which explores the lives and roles of the outcasts of East European Jewish society in the modern period up to the Holocaust.
Meir is the author of Kiev, Jewish Metropolis: A History, 1859-1914, and the co-editor of  Anti-Jewish Violence: Rethinking the Pogrom in East European History. He has served as an academic consultant for the Jewish Museum and Tolerance Center of Moscow.
The 2016 class of fellows will be in residence at the Cullman Center from September 2016 through May 2017. Each fellow receives a stipend, a private office in the Cullman Center's quarters at The New York Public Library's landmark Stephen A. Schwarzman Building at Fifth Avenue and 42nd Street, and full access to the renowned research collections and online resources there, as well as the invaluable assistance of the library's curatorial and reference staff.
Cullman Center: nypl.org/csw | PSU: pdx.edu
IJS creates Stampfer Grant Fund for innovation
Founded in Portland by Rabbi Joshua Stampfer in 1984, the Institute for Judaic Studies of the Pacific Northwest has partnered with many organizations to fill the academic and cultural needs of the community. As the IJS vision of thriving Judaic studies departments at Oregon colleges and universities has largely been realized, the 501(c)3 organization's focus has shifted to promote Jewish community and learning.
IJS Executive Director Sylvia Frankel says the Institute now seeks to expand its role as a bridge by providing seed money for new and innovative programs and projects that will add to the "vibrant Jewish intellectual and cultural scene" as well as the larger Portland metro community.
The Rabbi Joshua Stampfer Grant Fund will offer financial assistance between $500 and $2,500 to promote innovation (hiddush) and to launch new projects consistent with the IJS mission: "To encourage people throughout the community to join together to learn about Jewish history, culture and life."
Applicants must be a 501(c)3 organization or affiliated with one. Requests must be for a specific new program or project not currently available in the area, or for a new and innovative approach to an existing program. Grant funds must be used for direct program/project costs.
Applications must be received by Sept. 1 to receive funds during the 2016 calendar year.
info@portlandjudaicstudies.org | judaicstudies.org/hiddush.html
Angelo Turner new CSP development officer
Angelo Turner became Cedar Sinai Park's Chief Development Officer in November 2015. As Chief Development Officer, Angelo works daily to foster a culture of philanthropy within the organization. He also works to ensure that Cedar Sinai Park's corporate and community culture supports fund development. In addition to raising funds to support elders with financial need, Angelo and his team of professionals are working diligently to complete the Dignity by Design Campaign and open new, state-of-the-art homes for elders in the community.
Angelo has more than 20 years of development experience at places such as Georgetown University School of Medicine, the University of California-San Francisco and the American Cancer Society. In his spare time, he serves as a member of the Oregon Medical Board and the Portland Police Review Board. When his professional and volunteer work is done,  Angelo enjoys hiking in Oregon or Washington or wine tasting in the Willamette Valley region or Walla Walla, WA.
971-717-7148 | angelo.turner@cedarsinaipark.org | CedarSinaiPark.org
BB Camp, National Inclusion Project partner for third year
The National Inclusion Project has partnered with B'nai B'rith Camp for the third year to foster an inclusive environment where children with and without disabilities can play, learn and laugh together.
In 2009 BB Camp developed the Kehila summer camp program to rectify a lack of programming for campers with special needs on the West Coast and to serve children with special needs locally in its Lincoln City day camp program. BB Camp follows a full inclusion model for the Kehila program and is led by a trained inclusion specialist, who specializes in children with special needs. Kehila campers are fully integrated into cabins and activities with additional counselors for increased supervision and support.
As part of the partnership, the National Inclusion Project provides the Let's ALL Play program model, training, expertise, annual Power of Play Conference and a wide network of inclusion experts to problem solve and share best practices on ensuring that no child sits on the sidelines.
Research shows that the Let's ALL Play model helps children with disabilities improve self-esteem, social skills and confidence, while those without disabilities improved their leadership, problem-solving and empathy skills.
The National Inclusion Project was cofounded in 2003 by entertainer Clay Aiken and serves to bridge the gap that exists between young people with disabilities and the world around them. bbcamp.org | inclusionproject.org
Melissa Bloom relaunches Event in Bloom
Melissa Bloom established Event in Bloom in December 2011. After taking a hiatus while she returned to work as a Jewish communal professional, she relaunched the business in January of this year.
After almost 20 years of bringing her talents to the nonprofit Jewish sector, Melissa now offers her enthusiasm and styling expertise to projects in the Portland metro area. She now directs her talents, experience and passion toward helping organizations, individuals and companies put their next Event in Bloom.
With her spirit for perfection, eye for style and detail, negotiation skills, budgeting, innovative solutions and love for creating that special mood, Melissa strives to help organizations and individuals with fundraising needs and/or event planning details.
Event in Bloom defines amazing events, flawless details and organization, unparalleled service and value. The company's mission is to "provide you with a wonderful experience from brainstorming to the final farewell. We want you to have a B(l)ooming campaign and/or event."
eventinbloom.com | info@eventinbloom.com | 503-567-8306
Merlin Kauffman brings on-demand massage to Portland
Soothe, a revolutionary massage-on-demand service that delivers same-day, spa-quality massage to people's homes and offices, expanded to Portland in late April.
"My primary inspirations have always been my parents, because they have taught me to fight for what you want in life," says Soothe founder and CEO Merlin Kauffman.
In 2002 at age 17, he cofounded eWireless.com. After a year he shifted his attention to buying domain names; his company, True Magic, now owns more than 55,000 of them.
While attending Harvard Business School's elite owner/president management program in 2012, Merlin tried to book a massage after 7 pm in Boston. When he was not able to find a provider who was open, he knew he had a brilliant future business idea. He launched Soothe in 2013.
"I learned the value of tikkun olam, the responsibility that each and every one of us should contribute to healing the world," says Merlin. "Soothe is definitely making the world a better place. Thousands of users are receiving healing through massage each and every day. And I'm blessed to run a business that can successfully provide this service while continuing to improve the physical and mental health of people at the same time."
Soothe offers on-demand Swedish, deep tissue, sports or prenatal massages in 25 cities between the hours of 8 am and midnight in treatment lengths of 60, 90 or120 minutes for a fixed fee (no tipping).
soothe.com | 800-960-7668
Dr. Sharon Meieran runs for county commission
Dr. Sharon Meieran, an emergency physician at Kaiser and a board member of Congregation Beth Israel, is running for Multnomah County Commission in District 1.
Dr. Meieran is a former lawyer and a long-time public and community health advocate. She is vice president of the Oregon Medical Association and serves on the Unity Behavioral Health Center Advisory Board, the Oregon Prescription Drug Monitoring Program Advisory Commission and the Community Oversight Advisory Board, which addresses Portland Police Bureau use of force against individuals experiencing mental health crises. She was named the OMA's Doctor Citizen of the Year 2015.
Dr. Meieran was featured in a 2012 article in Oregon Jewish Life (orjewishlife.com/state-emergency).
"I am running for Multnomah County Commission because of the inequities I see every day in the ER, including a lack of access not only to health care, but to the fundamentals that allow for individuals and families to be safe and healthy: housing, living wages and a healthy environment," says Dr. Meieran. "These are the issues I care about and to which I've dedicated my life's work as an emergency physician, lawyer and community advocate."
Dr. Meieran is endorsed by U.S. Rep. Earl Blumenauer, Multnomah County Chair Deborah Kafoury, Oregon Sens. Diane Rosenbaum and Elizabeth Steiner Hayward, Oregon Reps. Mitch Greenlick and Barbara Smith Warner, City Commissioners Amanda Fritz and Steve Novick, and Multnomah County Commissioner Judy Shiprack.
Federation launches young adult mentor program
The first cohort of PDX Pathways kicks off May 25. PDX Pathways is a group mentoring, networking and community involvement experience created by The Jewish Federation of Greater Portland for Jewish young professionals from any occupation, ages 22 to 35 years old.
PDX Pathways participants are assigned to small groups that are mentored by one of our phenomenal group leaders.  Mentors are experienced leaders from a range of professions, industries and occupations who have demonstrated proven success in their field. They are also exceptional role models in the Jewish community, with significant leadership experience.
The PDX Pathways summer cohort will participate from May through August. Applications will be available for the fall cohort on June 1.
This initiative will provide access to and mentoring from prominent community and business leaders, with networking opportunities as well as exposure to meaningful Jewish experiences in Portland.
PDX Pathways is co-chaired by Kim Rosenberg, Rob Shlachter and Jennifer Singer, and staffed by JFGP Campaign Director Michael Jeser. Partner organizations include B'nai B'rith Camp, Moishe House, Jews Next Dor, PDX Hillel, Oregon Hillel, Congregation Neveh Shalom and the Oregon Jewish Community Foundation.
503-245-6473 | michaelj@jewishportland.org | jewishportland.org/ourcommunity/young-adults/pdx-pathways