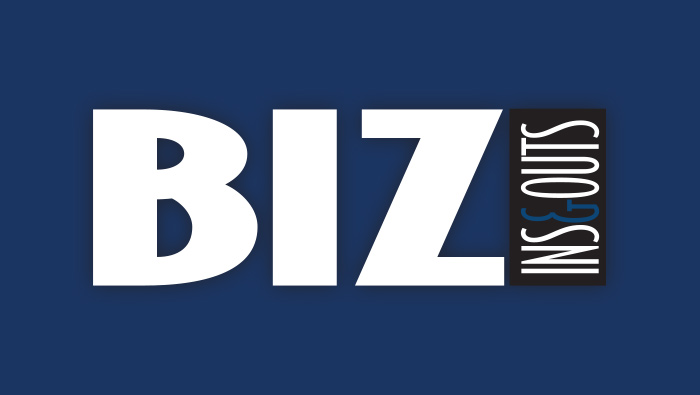 Rick Haselton retires as Oregon Appeals Chief Judge
The Hon. Rick T. Haselton, whose 21 years of service on the Oregon Court of Appeals makes him the longest-serving judge in the history of that court, retired on Dec. 31. Haselton, who has been Chief Judge of the court since 2012, will continue to hear cases as a senior judge.
A native of Albany, OR, Haselton, 62, graduated from West Albany High School, Stanford University and Yale Law School. He practiced law in Portland for 14 years, specializing in complex civil cases and appeals before being appointed to the Court of Appeals in 1994. He is a current board member and past president of Congregation Kesser Israel in Portland. He has served as chair of the Multnomah County Legal Aid Board and many committees in the Oregon Judicial Department and Oregon State Bar.
Oregon Chief Justice Tom Balmer, one of Haselton's former law partners, says Haselton "brought a brilliant legal mind and a clear, engaging writing style to his private law practice and then to the Court of Appeals, where he has been an outstanding leader."
Balmer will appoint a Court of Appeals judge to be Chief Judge in the near future. In early December, Governor Kate Brown named Scott A. Shorr and Roger J. DeHoog to fill two vacant seats on the Oregon Court of Appeals and appointed Lynn R. Nakamoto to the Oregon Supreme Court. There was no decision by press time about who the next Chief Judge will be on the appeals court.
Haselton says, "Serving on the Oregon Court of Appeals has been a daily privilege and blessing, and the culmination of my lifelong dream to serve Oregonians. I want to thank my wife, Sura Rubenstein, and my daughter, USMC Lt. Malia Haselton, who sustain and inspire me."
Malia graduated from Portland Jewish Academy.
Mikdash founder steps out of organizer role
Nate DeGroot, founder of Mikdash, has announced he is stepping away from his position as lead organizer of Portland's East Side Jewish Cooperative.
The creation of Mikdash was the focus of Oregon Jewish Life's October 2014 cover story (orjewishlife.com/community-connections).
Nate is based in Boston, where he is finishing up his final year of rabbinical school at
Hebrew College. He is also the rabbinic intern at IKAR in Los Angeles.
As he had the two previous summers, Nate spent last summer in Portland working on Eastside Jewish life. Over the summer Mikdash hosted more than 70 programs led by 45 different people, with a combined attendance of more than 600. Mikdash now has an active list-serve, a growing Facebook group, a meet-up group and a website. A dedicated team of volunteers hosts events, facilitates programs and coordinates communications.
"Clearly there is a desire for a grassroots cooperative Jewish community in Portland, and thankfully there is now infrastructure and a foundation in place to support you all in the ongoing growth and sustainability of this beloved project," said Nate in an email announcing his decision. "Mikdash from the start has been rooted in the belief that each of us has gifts, and that the more generously we share those gifts and the more vulnerably we ask for them, the stronger and tighter and more meaningful a community we will be."
mikdashportland.org | MikdashPortland@gmail.com
Temple Beth Sholom launches search for new rabbi
Temple Beth Sholom in Salem is seeking a full-time rabbi after having a part-time rabbi for two and a half years. The campaign to create a fund to support a new rabbi far exceeded its goal by collecting $384,000 in six months. This success is an indication of the enthusiasm among the congregants for finding and keeping a rabbi.
Temple Beth Sholom was incorporated in 1937 and acquired its first building in 1947. Congregants led services until the first full-time rabbi in 1987. Previously unaffiliated but operating as a Conservative synagogue, the congregation joined the Reconstructionist movement in 1989. The congregation grew, sparking a move to a new building in south Salem in 2006.
congregation is diverse in practice and membership. It supports a Sunday school and an adult education program as well as Friday night services, some Saturday morning services and a Wednesday morning prayer minyan. Many members of the congregation chant Torah, and there is an active bar/bat mitzvah preparation program. TBS is in the process of interviewing rabbinic candidates.
For application information, contact Marc Overbeck at marcoverbeck@hotmail.com.
1274 Cunningham Lane S, Salem | 503-362-5004 | tbsholom.org
Ahavath Achim moves Shabbat services to Hillsdale
Sephardic Congregation Ahavath Achim plans to begin holding Friday evening and Saturday morning Shabbat services in the Hillsdale area in February or March. All other events, such as the Sephardic Winter Film Series and holiday services, will continue to take place at the synagogue at 3225 SW Barbur Blvd.
a Nov. 13 email, Ahavath Achim President Renee Ferrera wrote: "As many of you are aware, our synagogue building was relocated to our current location in the mid-1960s due to urban renewal. … As the years passed, many of the Jewish families that once lived nearby have moved away and have left our synagogue as the last remaining Jewish institution in that neighborhood. In response to this shift, four years ago we began planning an eventual move to Hillsdale."
Past President Richard Matza purchased the building at 6680-6688 SW Capitol Hwy. with the intent to sell it eventually to Ahavath Achim if the membership was interested. The synagogue board has voted to hold Shabbat services in one of the building's storefronts, which is being renovated to provide a comfortable sanctuary and to open walls to share space with a neighboring tenant to accommodate Shabbat lunch.
Ahavath Achim has hired the architectural firm Stewart Gordon Straus Architect PC to work with the building committee and Project Manager Jeffrey Weitz to consider the congregation's needs and options for layouts of the space.
"We will be shortly exposing the sale of our building to the entire market," according to the email. "We are expecting the sale of the building to take some time to find the right buyer. … Our existing synagogue building will be in our community and will continue to be used by our community for quite a while longer."
Synagogue: 3225 Barbur Blvd. | Shabbat Services: 6688 SW Capitol Hwy. | ahavathachim.org