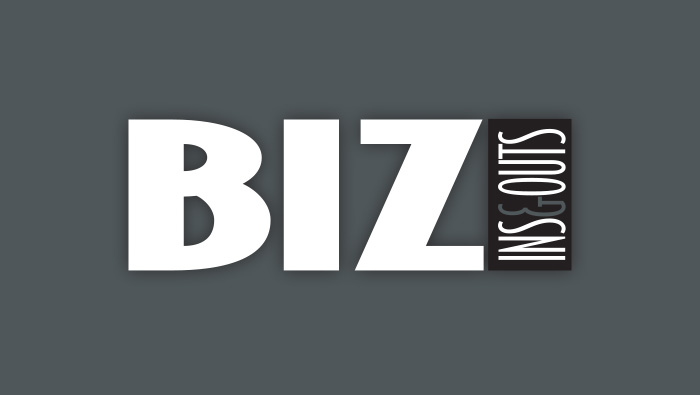 JFCS names Carrie Hoops executive director
Carrie Hoops is the new executive director at Jewish Family & Child Service. Hoops has served as interim executive director since April 2014 and has been key in planning the recently announced consolidation of JFCS and Cedar Sinai Park, a human services agency in Portland focused on providing residential and community-based care to our elders and adults with special needs. Carrie's appointment as executive director was effective July 1.
Carrie brings a wealth of nonprofit management experience to JFCS, including skills in change management, collaborative leadership, organizational assessments, fundraising and communications. Over the past 23 years, Carrie has contributed to the success of several outstanding civic, humanities and arts organizations in Oregon, and has led strategic transitions at six regional nonprofits.
A lifelong Oregonian, Carrie formerly served as executive director of the Nonprofit Association of Oregon and as executive director of Literary Arts, a community-based nonprofit that serves readers and writers.
"I am delighted that Carrie has accepted the position of executive director at JFCS," says Les Soltesz, board president.
"JFCS does such stellar work to support at-risk community members as they transform their lives," says Hoops. "It's been deeply gratifying to work with the talented board and staff at JFCS during the past year. It's an honor to be appointed to lead the organization and to help inform our future direction."
503-226-7079 | jfcs-portland.org
Shir Tikvah hires Debbi Bodie as executive director
After a four-month national search, Debbi Bodie was hired as the executive director of Congregation Shir Tikvah effective June 24.
"Debbi brings us over 20 years of Jewish professional leadership and management experience in Portland. Her deep understanding of Jewish values, nonprofit management and philanthropy expertise, including volunteer engagement and support, is most impressive," says Shir Tikvah Search Committee Chair Jerry Cohen.
Debbi served as chief development officer at Cedar Sinai Park, spending 15 years working with executive leadership, staff and volunteers to ensure the frailest elders and persons with disabilities received access to quality care regardless of income or resources.
Rabbi Ariel Stone notes that she and Debbi co-founded Hesed Shel Emet, which provides a dignified Jewish burial for low-income community members in the region. Debbi has been responsible for ongoing fundraising and coordination of all burials; she received the Jewish Programming Award from the Association of Jewish Aging Services for this program.
She has committed her life to volunteerism, from being the youngest Sisterhood President of Congregation Beth Israel to chair of Congregation Neveh Shalom's cemetery committee. She is a Florence Melton graduate.
Under the direction of the Steering Committee, Debbi will be working closely with Rabbi Ariel Stone and staff including Education Director Katie Schneider, Office Manager Amelia Schroth and Office Assistant Jennifer Jones. Debbi will run Shir Tikvah's day-to-day operations in support of congregational activities, including operational budgeting, communications and priority setting.
Steering Committee Chair Alysa Rose observes, "The hiring of an executive director is another milestone to celebrate during our 13th year."
503-473-8227 | shirtikvahpdx.org
Kesser Israel hires Jodi Fried as first program director/office manager
Jodi (Meyerowitz) Fried began work in July as Congregation Kesser Israel's first-ever program director and office manager – a job she describes as the fulfillment of a lifelong dream.
"I have so much respect for the people who built this community and who have kept it going," she says. "And I want to help take it – and the Portland Jewish community – to the next level." She will focus on expanding Kesser's congregational and community programming.
Born in South Africa, Fried moved to Portland with her family at the age of 10, and attended Portland Jewish Academy and Wilson High School. She graduated from the University of Oregon Honors College in 2010 with a double major in economics and planning, public policy and management. At UO, Fried was board president of Hillel and a co-founder and co-director of Shomer Achi, an innovative international social justice program focused on issues of immigration for Israeli and American Jewish college students.
She previously worked in various capacities with the Jewish Community Center and other Jewish groups in Boulder, CO, including developing programming for young adults, professionals and unaffiliated Jews. For the past several years, she worked in human resources at a gourmet caramel factory in Bozeman, MT.
"Jodi has a passion for enhancing and enriching Jewish community," says Rabbi Kenneth Brodkin. "We are delighted to have her back at Kesser Israel."
Jodi@kesserisrael.org | 503-222-1239 | kesserisrael.org
CSP hires Jemi Kostiner Mansfield as spiritual life director
Jemi Kostiner Mansfield is the new director of spiritual life for the Cedar Sinai Park campus. Jemi began her role on July 6, overseeing the Judaic content on the campus, organizing volunteers to lead Shabbat and holiday services, and coordinating with Life Enrichment to present a well-rounded roster of programming designed to nurture the soul.
Since 1992 Jemi has served the Portland Jewish community through her work at Congregation Beth Israel. Originally hired as a temp, her solid Judaic education and a lifetime of community involvement quickly led to her advancement throughout the organization with a focus on life-cycle events, clergy management and congregant relationship. Most recently she has filled the role of Congregational Affairs Director under the guidance of senior clergy Rabbi Michael Z. and Cantor Ida Rae Cahana.
A Pacific Northwest native, Jemi grew up at Neveh Shalom and attended Hillel Academy (now Portland Jewish Academy) at Shaarie Torah. Her parents, Priscilla and Tony Kostiner, emphasized the importance of living a Jewish life and arranged for a yearlong sabbatical in Jerusalem in 1982, where Jemi and her sister, Dana, were fully immersed in the public school system.
Jemi met her husband, Greg, while still in high school. Following graduation from UCLA with a degree in theater, Jemi and Greg returned to Portland and were married in 1992. They have two sons: Alex, 19, will start his sophomore year at Northern Arizona University in August, and Ben, 15, will be a sophomore at the School of Science and Technology in the fall. Both boys are proud PJA graduates.
Jemi.Mansfield@cedarsinaipark.org
503-535-4038
MJCC appoints new program director: Len Steinberg
The Mittleman Jewish Community Center is pleased to welcome Len Steinberg as the MJCC's new Program Director. Len will have broad oversight of Cultural Arts, Day Camp, Teen and Young Adult Programs, and on-campus fundraising events and initiatives.
Len holds a B.S. in management from the University of South Florida. He began his career as a Jewish professional as a program associate for Hillels of the Florida Suncoast, where he facilitated Taglit-Birthright programs at five colleges and supervised the student boards in the region to develop programs and marketing. Subsequently, Len worked at The Jewish Federation of Sarasota-Manatee as a program associate, STEP and cultural arts coordinator, assistant program director, and, most recently, program director. Len coordinated the Young Ambassador Teen Leadership Program to Israel for three years, led the Sarasota delegation on two March of the Living Missions and has led numerous Birthright trips. Len has experience planning a wide range of social, cultural and arts programs as well as coordinating large events, concerts and festivals.
Lsteinberg@oregonjcc.org | 503-535-3555
Gloria Hammer opens private Pilates studio
A certified Pilates instructor for more than 10 years, Gloria Hammer now teaches private Reformer classes in her new studio overlooking the Willamette River. The privacy and solitude of her studio encourages focus and individual attention while creating a comfortable environment.
Pilates improves flexibility and strength. The emphasis is on alignment, breathing and developing a strong core. It heightens coordination, balance and mind/body awareness.
Gloria takes the time to study her clients' movements and needs, which allows her to create personalized programs to maximize flexibility and overall potential. Pilates can assist both athletes wanting to improve in their sport and those with physical issues that call for a workout to increase strength or mobility.
Her enthusiasm and expertise make for an empowering experience for clients of all ages and skills. Her experience of more than 30 years as a masters learning specialist further adds to her ability to teach with ease. Besides her Pilates credential, Gloria has an advanced certification in Therapeutic Training and also teaches at the MJCC.
Sadie and Henry, her grandchildren, are serious reasons to stay fit.
Gloria splits her time between Hood River and Portland with her windsurfing husband, Jeff Hammer.
503-244-0757 | PilatesbyGloria.com
PDX Hillel announces leadership team
Following the departure of Executive Director Rachel Hall, the Greater Portland Hillel has announced the following leadership team for the coming year: Israel Fellow Shiran Halfon will be returning for the 2015-2016 school year as managing director and Israel fellow. She will have the assistance of Aaron Peterson, who will join PDX Hillel for his second year as engagement associate. Meaghann Ande, long-time operations manager and development support person, will continue in both of those roles.
The Greater Portland Hillel mission has been and will remain to enrich the lives of Jewish undergraduate and graduate students so that they may enrich the Jewish people and the world.
"Providing excellent Jewish and Israel engagement and programming for our students is always our top priority, even more so as we look to the future. We are enormously grateful to our community for all the assistance you have provided over the last seven years in accomplishing that mission," says PDX Hillel Board President Jason H. Kaufman.
pdxpresident@gmail.com