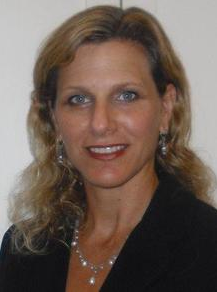 Lainie Block Wilker Joins Treehouse Island
Lainie Block Wilker has joined Treehouse Island, Inc., an educational technology company, in Business Development & Strategic Partnerships. She will be building partnerships with schools, community programs and workforce alliances to expand access to relevant technology education in web development, computer programming and app design to provide job-ready skills for a tech-based economy. Lainie joins Treehouse with nearly 20 years of legal experience focused on business and IP litigation, plus significant education and workforce policy experience running pro-school political campaigns to improve public education. Lainie, her husband Steven, and daughters Hannah and Callie are members of Temple Beth Israel, where their older daughter, Hannah, became a bat mitzvah in May.
lainie@teamtreehouse.com | teamtreehouse.com
New hire, New Roles for OJCF Team
Tara Siegman has joined the Oregon Jewish Community Foundation as donor relations & grants manager. Tara will support the foundation's donor-advised fund holders as they explore their philanthropic goals and support the community through their generous giving. She will also coordinate the foundation's grant-making and scholarship programs, taking this over from Gail Mandel. Prior to joining OJCF, Tara worked with advised-fund donors at The Oregon Community Foundation for nine years. As a nonprofit professional for more than 20 years, Tara has worked in philanthropy, development and public health policy. She holds a Master of Public Administration with a specialization in nonprofit management from PSU, a certificate in nonprofit financial stewardship from the Harvard University Kennedy School of Government and a B.A. in political science from George Washington University.
OJCF also announced that Gail Mandel's role has been expanded to add marketing manager to her existing responsibilities as legacy development manager. Gail's new role will enable her to expand her leadership with the Life & Legacy program for bequest and legacy-giving development, while taking on foundation marketing and communications. Gail has been with OJCF since 2010 handling grants and scholarships, legacy development and other administrative responsibilities.
"We are thrilled to have Tara join our team. Her passion for Jewish life combined with her extensive experience in donor relations and nonprofit leadership make her a perfect fit for OJCF. At the same time, Gail Mandel can increase her leadership and impact in her new capacity." said Executive Director Julie Diamond.
ojcf.org | 503-248-9328
Brian Fallon Joins JFCS to Manage Lifeline
Jewish Family & Child Service has hired Brian Fallon as Lifeline manager. Lifeline Senior Services is designed to meet the needs of seniors and people with disabilities who wish to live as independently as possible in their homes. Lifeline offers wraparound support such as emergency aid, case management, homemaker services, companionship and specialized assistance for Holocaust survivors. to help seniors, many of whom are low income and isolated, to age in place with dignity and the highest quality of life. Services include bilingual (Russian/ English) case management and in-home services, assistance for reparations and compensation, light housekeeping and cooking, companionship, bill paying and transportation.
Originally from Ohio, Brian came to Oregon in 1990. He has worked in social services about 30 years, mostly serving seniors and people with developmental disabilities. "While I've done lots of case management, I really enjoy the opportunity to build and develop programs," says Brian. "As a program manager with Bethesda Lutheran Communities, I was able to revitalize a flagging day program and see the results in my clients' fuller lives. I'm excited, then, to join an already strong Lifeline team and help broaden our services to accommodate the needs of Holocaust survivors and others in our community."
503-226-7079 ext. 121 | brianfallon@jfcs-portland.org
PDX Hillel Hires Aaron Peterson
Greater Portland Hillel has hired Aaron Peterson as director of engagement. Greater Portland Hillel's mission is to enrich the lives of Jewish undergraduate and graduate students so that they may enrich the Jewish people and the world. PDX Hillel serves students at Lewis and Clark College, Portland State University and Reed College.
Aaron was raised in the Salt Lake City valley. He was active at his synagogue early on, leading services even before he became a bar mitzvah. After years
of teaching Hebrew at synagogue and studying music at Roosevelt University in Chicago, moved to Portland in 2013. Aaron has taught at Portland Jewish Academy and Congregation Beth Israel as a Hebrew teacher and plays the trumpet. Aaron joins PDX Hillel returning staff to provide college students on Portland-area campuses a fresh perspective on Jewish campus life.
"We are fortunate to welcome back our amazing Israel Fellow Shiran Halfon for the year, thanks to special help from the Jewish Federation of Greater Portland," says Executive Director Rachel Hall. "Our fabulous operations manager and development assistant, Meaghann Ande, is now a shared employee with the Mittleman Jewish Community Center."
PDX Hillel provides many programs and opportunities for Portland college students including bagel breaks, meaningful conversation over coffee, Israel trips and delicious Shabbat dinners.
portland.hillel.org
Kosher Deli, Bakery Closing
After a decade of service to the Portland-area Jewish community, the Kosher Deli and Bakery at Albertsons (at the corner of Beaverton-Hillsdale Highway and Shattuck Road) will be shutting down, according to an announcement from Oregon Kosher, which has provided kosher supervision for the deli and bakery.
Oregon Kosher said discussions are under way with Albertson's management to explore a number of options for keeping the store a destination for kosher consumers. The exact date of the closure has not been determined.
info@oregonkosher.org
Sonia Marie Leikam Gets Fellowship to End Atrocities
Sonia Marie Leikam, former executive director of the Oregon Holocaust Resource Center, begins the yearlong Carl Wilkens Fellowship program in August. She will work alongside national leaders to create and strengthen the permanent anti-genocide constituency in the entire Pacific Northwest. You can follow her journey as a fellow at workingtowardneveragain.com.
Over a half century ago, the international community pledged "never again" to allow genocide to occur. Repeated failure to keep that promise in Cambodia, Rwanda, Bosnia and Darfur sparked the creation of a permanent movement to end genocide and mass atrocities. The Carl Wilkens Fellowship, a project of i-ACT, seeks to strengthen and expand the movement by fostering education and action in communities across the United States. The fellowship is named in honor of Carl Wilkens, a self-described "ordinary" man and the only American who chose to remain in Rwanda during the 1994 genocide and is credited with saving hundreds of lives.
A graduate of Lewis & Clark College (B.A.) and Portland State University (M.Ed.), Sonia Marie also holds a Certificate in Holocaust & Genocide Studies from Georgetown University. She is an advisory board member of the Holocaust and Genocide Studies Project at the Portland Center for Public Humanities at PSU and a member of the Oregon Coalition for Humanity.
Rabbi Zuckerman Leads The Jewish Encounter
Led by Rabbi Arthur Zuckerman, The Jewish Encounter is a nondenominational Jewish group dedicated to adhering to the laws of Hashem. "We are Zionists, educators and lay people striving to create a community. Education of Judaism, tikkun olam (repairing the world) and prayer is our basis," says Rabbi Zuckerman. "We have a love for Judaism in the purest sense, a passion for being unique and independent, and a quest to be a place for both the learned Jews, and the Jews who are still on their journey, to find enlightenment. We also strive to enhance the bonds of friendship with our non-Jewish Zionists, and welcome those who come to learn of our faith."
The group holds Shabbat and Holy Day services and classes in a variety of places. The group plans some hikes or a bike rides with tefillah (prayers) in a forest. Services may include music featuring non-electrical instruments such as wind, string or percussion. Women participate as leaders in all aspects. The group has created its own siddur (prayer book) using a combination of traditional and contemporary prayers.
There are no membership dues and no ticket costs, however all donations are accepted and are tax-deductible.
503-829-9285 | ravzucky@yahoo.com
Grant Turner Joins Portland Shakespeare Project
Portland Shakespeare Project announced that Grant Turner, former artistic director of Northwest Classical Theatre Company, has joined the company as co- artistic director. Turner shares responsibility for the overall artistic direction of PSP with Founding Artistic Director Michael Mendelson.
Turner recently announced his departure as artistic director from NWCTC, the company he founded in 1998. Turner received the 2014 Drammy Special Achievement Award in recognition of his longstanding contribution to the Portland theater community as a director, actor and instructor of classical theater.
PSP, founded by Mendelson and Karen Rathje in 2011, began as a seasonal summer Shakespeare theater company operating out of Artists Repertory Theatre and is now recognized as a resident theater company there. A programming expansion is planned to begin in 2015.
503-241-1278 | portlandshakes.org
CSP's Craig Hutchins Honored with "Caring Spirit" Award
Craig Hutchins, a certified medical assistant at Cedar Sinai Park's Robison Jewish Health Center, has received a statewide award for his positive "can do" attitude with the elders he serves. Hutchins was honored at the LeadingAge Oregon Annual Conference, held May 18-22 in Redmond. LeadingAge Oregon is a statewide association of not-for-profit and other mission-directed aging service organizations and communities. Hutchins received the Caring Spirit Award, which recognizes an individual who continuously exemplifies service and dedication in his or her profession within direct elder care.
A CMA and shift supervisor, Hutchins is known for his smile and flexibility around the needs and wants of the residents.
cedarsinaipark.org | oashs.org
Shaarie Torh Hires Melissa Bloom
Melissa Bloom joined Congregation Shaarie Torah as executive director on July 21. in Located in Northwest Portland, Congregation Shaarie Torah is affiliated with the United Synagogue of Conservative Judaism and is led by Rabbi Joshua Rose. Melissa grew up in Portland and worked at various Jewish agencies and synagogues here before attending American Jewish University, formerly University of Judaism, to receive her MBA in nonprofit management and a master's in Jewish communal studies.
She has served as the marketing and development director of Jewish Family & Child Service in Portland; and executive director of Temple B'nai Torah in Bellevue, WA, Congregation Beth Ami in Santa Rosa, CA, and Westwood Kehilla, in California. She was the ATID (a 20s & 30s young professional program; "atid" means future) marketing and administrative assistant at Sinai Temple (Los Angeles), camp director for Stephen S. Wise Temple (Los Angeles), special events coordinator at the Jewish Vocational Service (Los Angeles); and advisor, youth director, regional kadima fieldworker and event coordinator for United Synagogue Youth at various locations including the Pinwheel Region, which includes Oregon.
503-226-6131 | ShaarieTorah.org
Sandra Simon New CSP COO
Cedar Sinai Park has hired Sandra C. Simon as chief operating officer effective July 14. Previously Simon was chief administrative officer at the Jewish Home of San Francisco. She has extensive experience in the field of elder services and holds both an MBA and a nursing home administrator's license. At Cedar Sinai Park, she will have management responsibilities for all programs and services. CSP facilities and programs include: Robison Jewish Health Center, a nursing home; Rose Schnitzer Manor, assisted living apartments; CSP Adult Day Services; Sinai Family Home Services; Kehillah Housing, special-needs housing for developmentally disabled adults; and four affordable housing apartment buildings in downtown Portland – the Rose Schnitzer Tower, the 1200 building, the Park Tower and the Lexington.
"Ms. Simon's broad experience began on the front lines of our field of service, as a certified nursing assistant. Her work has included program development and management at very high levels. It's a delight to see how this broad range of experience will fit so well with Cedar Sinai Park's needs as we move forward in the coming years," says CSP CEO David Fuks.
Sandra was born in Portland but spent much of her life in California.
cedarsinaipark.org
Jewish Museum and Holocaust Center Merge
On July 1 the Oregon Jewish Museum and Oregon Holocaust Resource Center merged to become the Oregon Jewish Museum and Center for Holocaust Education. As a unified organization, programs, exhibits, films, lectures and concerts will continue to cover a wide range of topics relating to Jewish art, culture and heritage. Education programs will embrace the Jewish experience and explore the lessons of the Holocaust. The organization will be the steward of the Oregon Holocaust Memorial, located in Washington Park, and of the Archives and Artifact Collection documenting the Oregon Jewish experience, currently housed at the Oregon Jewish Museum.
In discussing the impetus for the merger, Director Judith Margles explains, "We all feel the painful and immediate reality that we approach the time when Holocaust survivors and other eyewitnesses will no longer be among us. Reshaping our mission – to interpret the experience of Oregon Jews, to explore the lessons of the Holocaust and to foster intercultural conversations – further emphasizes our distinctive role as a public repository of memory."
ojmche.org | 503-226-3600 | 1953 NW Kearney, Portland
Gemtext Opens Textile Recycling Stations in Portland
Gemtext, a Northwest-based textile recycling company, opened two recycling stations in Portland to help local residents conveniently donate used clothing while keeping textiles out of landfills. Gemtext partners with communities to promote sustainability and give old clothes a new life. The recycling stations, located at Cedar Sinai Park (6125 SW Boundary St.) and Congregation Neveh Shalom (2900 SW Peaceful Lane), accept clothing and household textiles of any kind, in any condition, on a 24/7 basis.
The Environmental Protection Agency estimates that the average American throws away 82 pounds of textiles every year, 85% of which ends up in landfills. Textiles occupy nearly 7% of the nation's landfill space, and most textiles take hundreds of years to decompose. Items donated to Gemtext are re-worn, reused or ethically recycled both in the United States and abroad, based on best use. In addition to garments, Gemtext accepts shoes, household linens, towels, blankets, purses, belts, toys, stuffed animals and kitchen appliances. Nearly 98% of donations are reusable.
Following weekly collections, Gemtext transports the donated textiles to its facility for sorting and grading. Donated textiles are sent to a variety of locations; some are sold in domestic thrift stores, some are donated to developing countries and what isn't wearable – about 45% – is transformed into industrial rags or shredded for fibers.
gemtextrecycling.com
G2 Strategic Picked to Aid French Football League
G2 Strategic and Keneo Sports Solutions have been selected by Liga de Football Professional to develop and work with its 40 clubs to implement a comprehensive strategy designed to increase attendance, customer retention and customer spending, and to optimize the fan experience at all 40 LFP stadiums.
G2 is a boutique sports business consultant and developer based in Portland. Paris, France-based Keneo specializes in bid strategy and organization of major
events, as well as customer service and marketing. G2and Keneo are being assisted by Marseille, France-based Added Value Consulting.
G2 CEO Marshall Glickman is the former president of the NBA's Portland Trail Blazers, where he orchestrated the development of the 21,000-seat Rose Garden arena. Later, as founder and chairman of Portland Family Entertainment, Glickman oversaw the public/private partnership with the City of Portland that resulted in the renovation of Providence Park (formerly Jeld-Wen Field and PGE Park). His family belongs to Congregation Beth Israel. G2 also produces the popular "Jazz at the Oxford" concert series in Bend, where Marshall, his wife, Lisa, and son, Laz, lived for several years before returning to Portland this year.
g2strategic.net
Business Ins & Outs welcomes submissions of news items. Send brief and a photo to Oregon Jewish Life Editor-in-Chief at deborah.moon@ojlife.com.