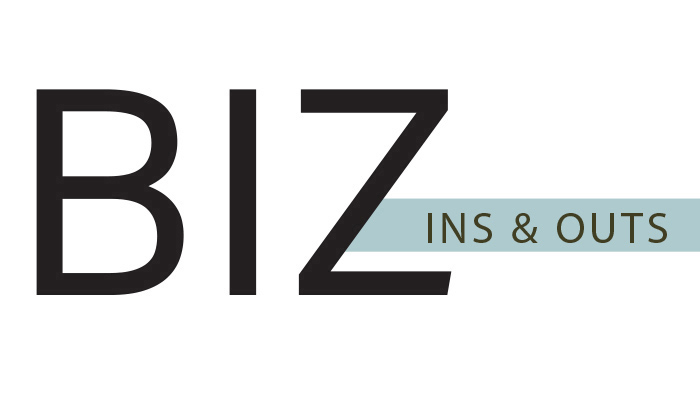 Martin Baicker new CEO at CSP
Cedar Sinai Park has hired Martin W. Baicker, FACHE, as the new CEO of Cedar Sinai Park.
Marty was president/CEO of JGS Lifecare (formerly Jewish Geriatric Services) in Longmeadow, MA. He began his new post Sept. 25. He and his family relocated from Massachusetts.
"He has extensive experience in the care and services we provide at CSP and has a keen grasp of the strategic direction of our industry," says CSP Board President Liz Lippoff. "In addition, Marty is uniquely qualified to help us develop our new post-acute care center in the remodeled Robison."
At JGS Lifecare, Marty has overseen a nursing home and adult care center, assisted living, subsidized housing, and home health and hospice care. Under his tenure, Lifecare developed a short-term rehabilitation facility built on the Small House model of care, which is similar to CSP's four Green House homes completed earlier this year.
The model, which uses smaller living units with people living in groups of 10 or 12, "throws the traditional nursing home model upside down," said Marty in a 2014 interview on Masslive.com. "Elder care is changing."
That experience and understanding is a good fit for CSP's services and direction.
"The Board and the Search Committee, as well as those on the staff at CSP and in the community who met with him, were also impressed with his warmth and sincerity," says Liz. "He is a seasoned professional, a proven leader and a 'people person.' "
David Fuks, who stepped in on short notice to serve as interim CEO, will stay on to help as Marty comes on board and gets up to speed. "David is a true friend of Cedar Sinai Park, and we are immensely grateful for his role in this entire transition period," says Liz.
cedarsinaipark.org | 503-535-4300
Gail Mandel honored for leadership
Gail Mandel has received the national Gail Littman Leadership Award for outstanding leadership in integrating legacy giving into the culture of the Oregon Jewish Community. The award was presented at the 2017 National Legacy Gathering in Springfield, MA, co-hosted by the Harold Grinspoon Foundation and the Jewish Federations of North America. In recognition of the award, she received a beautiful piece of artwork commissioned for the honor.
"I'm so proud of Gail's accomplishments and our achievements in far-flung Portland and Oregon as part of the national success story of Jewish Legacy Giving," says OJCF Executive Director Julie Diamond. "Five years ago, this concept was a tactic in the foundation's strategic plan. Today it is a reality! … This recognition is truly shared by all of us, and we can thank Gail for her leadership and passion in making it possible for us to work together, learn together and celebrate together through Life & Legacy."
Nationally, in less than five years, 14,230 Legacy Commitments have been secured, with an estimated value of $559.6 million in future gifts to the Jewish Community. Harold Grinspoon Foundation's investment of $6.4 million has leveraged more than a half a billion dollars in future gifts to North American Jewish communities. Five Life & Legacy cohorts are now under way, with a total of 36 communities involved, plus 12 Hillels, other Areivim communities and small federated communities.
503-248-9238 | ojcf.org
Neveh Shalom hires Cantor Eyal Bitton
Cantor Eyal Bitton became the new cantor of Congregation Neveh Shalom Aug. 14. Cantor Bitton has served as cantor of Beth Jacob Synagogue in Hamilton, Ontario, Canada, since 2009.
A welcoming and egalitarian Conservative congregation, Neveh Shalom offers a dynamic array of religious services, Jewish education programs from preschool through adult, social justice, cultural and social activities, and much more.
Cantor Bitton assumes normal cantorial duties, such as leading services, overseeing the b'nai mitzvah program and taking an active role in pastoral and life-cycle matters. In addition, he looks forward to developing a musical culture of depth and breadth that will benefit not only Neveh Shalom, but the larger Portland Jewish community as well. He has special expertise in developing youth and adult choirs and will bring his creativity to generate exciting new synagogue musical programs.
Cantor Bitton is a composer, lyricist and playwright who has penned several musicals and oratorios, which have been produced in Canada, the United States, Kenya and China. He has also directed adult and children's choirs in Montreal and Toronto and has been the musical director of Toronto's Zimriyah, a Jewish children's choral festival, since 2008. He's married to Michèle, a talented actress/singer.
503-246-8831, ext. 116 | ebitton@nevehshalom.org | nevehshalom.org
Rabbi Barnett leads Havurah Shalom
On Aug. 1 Rabbi Benjamin Barnett became the new rabbi of Portland's Havurah Shalom, replacing Rabbi Joey Wolf, who retired earlier this year after leading the Reconstructionist congregation for 30 years.
Rabbi Barnett previously served as rabbi of Beit Am in Corvallis from August 2006 until July 2017. Beit Am supports religious, educational, cultural, social and charitable activities of the Jewish community in the mid-Willamette Valley.
"I have been moved by the intentionality with which Havurah members engage with Jewish life and community," says Rabbi Barnett of his new congregation. "And at the core of Havurah's mission is clearly a dedication to creating a more just and compassionate world, which is something with which I deeply align. Throughout my meetings and conversations during the interview process, I felt the potential for meaningful leadership opportunities here, and that the community and I could grow and learn a lot together."
Originally from the Chicago area, Rabbi Barnett received his B.A. in English from the University of Michigan and his rabbinic ordination from the Reconstructionist Rabbinical College. Prior to entering rabbinical school, he worked with mentally ill adults, led wilderness expeditions for teenagers, and lived, worked and studied in Israel. He is devoted to the spiritual life, in particular prayer, meditation and the cycle of Jewish time, as a means of inspiring and guiding loving, conscious action in the world. He and his wife, Rachel, moved to Portland with their three children, Lev, Arava and Judah.
havurahshalom.org | 503-248-4662
New co-chairs for OJCF's Giving Council
The Oregon Jewish Community Foundation's Giving Council is pleased to announce its new co-chairs for the upcoming year: Jacob Caniparoli and Brad Stern. This will be Caniparoli's third year participating in the collaborative giving program and Stern's second. Caniparoli, a Portland native, is a portal/web systems developer at the University of Portland. Stern, also a native of Portland, is senior facility manager/leasing manager at Pacific NW Properties. They are taking the helm from outgoing inaugural co-chairs Sara Epstein and Andrew Rosengarten. "Sara and Andrew did a wonderful job leading the Giving Council in its first years," says Julie Diamond, OJCF president and CEO. "It is exciting to see the transition in leadership, and we are looking forward to what lies ahead with Jacob and Brad co-chairing the program." Young professionals interested in participating in the Giving Council should visit ojcf.org and contact Sonia Marie Leikam, OJCF's Collaborative Giving Program coordinator, at soniamariel@ojcf.org. The first meeting of this year's group will be held on Oct. 19, 2017.
Attorney Edie Rogoway wins OCDLA President's Award for aiding Muslims
Attorney Edie Rogoway was named the recipient of the 2017 Oregon Criminal Defense Lawyers Association's President's Award for her pro bono work organizing volunteer attorneys and interpreters to assist people affected by President Trump's Muslim travel-ban executive order. The award acknowledged Ms. Rogoway for "… standing up for the defenseless and holding those in positions of power accountable for the harm they cause … for being a rock of strength and a beacon of hope for people subject to abuses of power."
Edie's family belongs to Congregation Beth Israel.
Edie has been a criminal defense attorney in Portland for 17 years. She is in private practice at Rogoway Law.
503-750-3480 | edie@edielaw.com | edielaw.com
OJCF adds accountant Laurie Kays
OJCF is pleased to announce that Laurie Kays has joined the foundation's professional team. Kays brings 10 years of accounting and financial management expertise to OJCF, where she reports to Director of Finance and Operations Chris Vitron. "The foundation is thrilled to have Laurie on the professional team," says Julie Diamond, OJCF president and CEO. "We now have two individuals dedicated to overseeing the daily financial and investment activities of the foundation, which is fitting for an organization of our size and complexity." Kays' previous professional experience includes employment with Scenic Fruit Company, Liberty Tax Service and Multi-Services, Inc., a commercial property management company.
CSP welcomes new Robison administrator Cedar Sinai Park welcomes Mike Martynowicz to the role of administrator of the Robison Jewish Health Center and Harold Schnitzer Center for Living.
A native of Bend, Mike has spent his entire career in the role of nursing home administrator – longer if you count his experience in his parents' family-owned organization, where he's been helping since age 8. Expediting the completion of the sub-acute rehabilitation wing of the RJHC is Mike's top priority at CSP, where he will also focus on how best to combine institutional clinical systems with the residential Green House model of care. An avid outdoorsman and graduate of the University of Portland, Mike says he is excited to be a part of an organization that is progressive and truly interested in quality care for residents. "Cedar Sinai Park reminds me of my family's long-term care facility, as the focus is quality resident care above all else," says Mike. "From that standpoint, and with the warm welcome of everyone I've met, I feel like I have come home."
Physical therapy now available at MJCC
Physical therapy is now available at the Mittleman Jewish Community Center. Move Strong Physical Therapy is now located within the MJCC. Ariel Salzman, DPT, OCS, CMPT, is the owner and the sole physical therapist of Move Strong and her office is near the fitness center, between the massage and Ignite rooms.
Ariel was born in Humbolt County, CA, and raised in Athens, OH. She graduated from Ohio University with a bachelor's degree in exercise physiology and a minor in biological sciences. She then attended Pacific University in Forest Grove where she received her doctorate of physical therapy in 2005. Ariel has focused on orthopedics in the Pacific Northwest, treating many runners and triathletes on both the amateur and professional level. In 2012, she earned her board certification in orthopedics and in 2016 she was awarded a manual therapy certificate from the North American Institute of Orthopedic Manual Therapy. Ariel is also certified in ASTYM soft tissue mobilization and orthotics casting. Ariel enjoys treating patients of all ages and activity levels, and takes special interest in the spine as well as treating the body as a whole to prevent re-injury.
Ariel is an instructional assistant at Pacific University School of Physical Therapy. She is active in search and rescue, and is a certified K9 handler in a local volunteer group. Though Move Strong is housed at the MJCC, it operates as its own entity.
503-451-3750 | movestrongpt.com | info@movestrongpt.com
CSP names Clyde Gregory executive chef
Cedar Sinai Park has named Chef Clyde Gregory the executive chef for the senior living campus in Southwest Portland.
Clyde has been a valued member of the Cedar Sinai Park culinary team since 2007 and was the recent recipient of CSP's Employee of the Quarter Award. Clyde is a graduate of the Western Culinary Institute's famed Le Cordon Bleu Program, where he graduated with perfect attendance and a 4.0 GPA. Clyde has gained valuable experience in noteworthy kitchens around the Northwest including Gary Danko of San Francisco, Cia Vito in Portland and Baywolf in Northern California.
Clyde's extensive experience in Kosher-style, Glatt Kosher and non-Kosher food preparation makes him a perfect fit as CSP Executive Chef.
cedarsinaipark.org