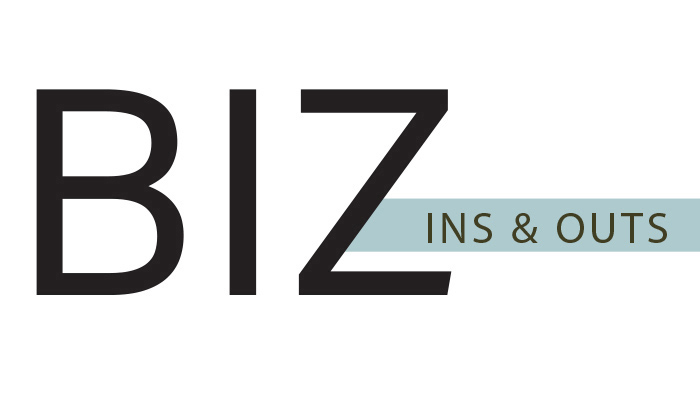 Steven Wilker of Tonkon Torp LLP Honored as First Amendment Lawyer of the Year
Steven Wilker of Tonkon Torp LLP was honored by The Best Lawyers in America as First Amendment Lawyer of the Year in Portland for his work defending civil liberties and requiring public records disclosures to improve government transparency and oversight.  Only a single lawyer in each practice in each community is honored as the "Lawyer of the Year".   The ACLU of Oregon also honored Wilker in 2016 as one of three attorneys who had argued for the Oregon affiliate at the U.S. Supreme Court and for volunteering more than 1,000 hours of service for the ACLU.  Wilker argued to the Supreme Court in Wood v. Moss that Secret Service agents violated constitutional free speech rights by moving peaceful protesters away from then-President Bush because of the political viewpoint of their speech.
Wilker is a partner at Tonkon Torp LLP, where his practice focuses on complex commercial litigation, intellectual property, and media law. Wilker, his wife, Lainie, and daughters, Hannah and Callie, are members at Congregation Beth Israel.  He is actively engaged in the community as vice chair of ACLU Lawyers Committee, as chair of Metropolitan Family Service, and as a board member for Classroom Law Project.
503-802-2040 | steven.wilker@tonkon.com | tonkon.com
Federation Hires Wendy Kahn
On Jan. 3 Wendy Kahn joined the Jewish Federation of Greater Portland as director of Women's Philanthropy, which includes the Lions of Judah. She will also serve as staff liaison to the Overseas Special Projects Committee, which she co-chaired last year as a lay leader.
Wendy worked at Congregation Neveh Shalom from 2007 to December 2016 – first as capital campaign coordinator and then as the membership development director.
"I love the Neveh Shalom community," says Wendy. A Lion for several years, she attended the national Lion of Judah Conference last September. "That sparked my interest, and when this position became available I thought it sounded very exciting. … Now is a really important time to have a wider focus and a broader impact."
Wendy moved to Portland in 1990 to join her family's Olshens Bottle Supply Co. She served as CEO for eight years. She and her husband, Steven, have two children – Rebecca, 20, and Michael, 17. After Rebecca was born, the family sold their company and Wendy became a stay-at-home mom.
"During those 10 years I dug deep and got super involved in the Jewish community," says Wendy. She served as president of the Young Women's Board and chair of the Lions. She sat on numerous committees and boards including the Mittleman Jewish Community Center and the Jewish Community Relations Council.
503-892-3015 | wendy@jewishportland.org | jewishportland.org
Portland City Council Approves Historic Inclusionary Housing Program
Portland joined hundreds of municipalities across the country in December with a unanimous City Council vote to adopt Oregon's first Inclusionary Housing policy. The program, proposed by Commissioner Dan Saltzman and the Portland Housing Bureau, will link the production of affordable housing to market-rate housing development by requiring affordable units in new multifamily residential developments.
"Our vote today ensures that economically diverse neighborhoods and housing affordability will be preserved for generations to come," says Commissioner Saltzman, who is a member of Congregation Beth Israel. "Inclusionary Housing is an important new tool to ensure affordable housing is integrated throughout our city, so people who work in Portland can live in Portland."
State law prevented local municipalities from adopting Inclusionary Housing programs until Senate Bill 1533 passed in the 2016 legislative session, lifting the pre-emption.
The program will require developments with 20 or more units to reserve 20% of those units for households at 80% of the Area Median Income (or $58,650 for a family of four), with additional incentives for developers to include more deeply affordable units for households at 60% AMI (or $43,980 for a family of four).
The Inclusionary Housing policy goes into effect Feb. 1.
Hillel Hires First Staff Person for OSU
Rachel Chodorow-Reich was hired a part-time director of Jewish student life at Oregon State University starting Jan. 9.
As the sole Hillel employee on the OSU campus, Rachel will support the work of the Jewish student leaders, engage students in meaningful Jewish conversations and experiences, and connect Oregon Hillel to activities around the state and nation. She will work to empower students by providing them with tools and resources to create programs that energize Jewish life on campus.
"As Jews we have a huge gift of connection to thousands of years of tradition, family lineage, spiritual and life guidance, and a global tribe of diverse people with diverse connections to our heritage," says Rachel. "Being Jewish is central to my life."
Rachel has studied Kabbalah, Jewish ethics and the tradition of feminine divine worship. She has taught, studied and led Jewish programming in Reform, Conservative, Reconstructionist, Renewal and inclusive settings.
For two years the Jewish Federation of Greater Portland funded a University of Oregon Hillel staff person shared with OSU one day a week. Through that effort Hillel connected with 170 Jewish students.
"While we recognize the success, it became clear that the only way to best serve this student community was to extend our resources in order to hire a highly qualified and committed Jewish educator and leader like Rachel who can strengthen and build the Jewish campus community and opportunities for student leadership and learning," says Andy Gitelson, Oregon Hillel executive director.
Rachel@oregonhillel.org | 510-703-6445 | OregonState.Hillel.org
Oregon Hillel honored with MLK JR Award
Oregon Hillel was among those recognized by the University of Oregon's Division of Equity and Inclusion at a Martin Luther King Jr. Award Luncheon on Jan. 18.
The award recognizes the Oregon Hillel Foundation, The University of Oregon Muslim Student Association and Arab Student Unions for their partnership in creating and facilitating the Manzil Midrash/Conflict Series. "It's very important that we recognize this important relationship," says Oregon Hillel Foundation Executive Director Andy Gitelson. The series, which first ran during spring term 2016, offered students opportunities to engage in meaningful dialogue.
The award presented to the Jewish, Arab and Muslim groups it called the Institutional Transformation Award. This year's Rev. Dr. Martin Luther King Jr. Awards Luncheon also presented faculty and staff awards and recognized student essay contest winners. The awards program promotes cultural diversity and cultural awareness on campus.
oregonhillel.org | inclusion.uoregon.edu
Shaarie Torah Appoints Exec. Director
Gary Fifer has joined Congregation Shaarie Torah as executive director. He previously served as executive director of Congregation Har HaShem in Boulder, CO.
"Gary stood out as a leader with extensive synagogue management experience, a deep commitment to Jewish traditions and a keen insight in creating an outstanding member experience," says President Phillip Cohen.
"I feel blessed to join the Shaarie Torah community at such an exciting time in its memorable history," Gary says. "I had the good fortune to work with Rabbi (Joshua) Rose previously. The growth in Shaarie Torah's membership since he has become its rabbi tells me that the Portland Jewish community sees in him the same outstanding qualities I respect."
Gary previously held advancing responsibilities in direct marketing operations and led his own consulting company for a decade. When he switched careers he earned certifications from the National Association of Temple Administrators as a senior director and from the Kellogg School of Management for Jewish Leaders program.
"Gary brings all kinds of experience and knowledge that will help manage our growth and that strengthens and adds to the Jewish values that are at our core," says Rabbi Rose. "He's a mensch who is passionate about Jewish life and synagogue life."
A native of New York, Gary and his wife, Hope Trachtenberg-Fifer, raised four children in Roanoke, VA, for 30 years.
shaarietorah.org | 503-226-6131
Danit Rothstein to guide culture at MJCC
The Mittleman Jewish Community Center has hired Danit Rothstein as assistant program manager in charge of arts and culture, and holiday and social programs. A Portland native who spent several years in Israel and Los Angeles, Danit returned to Oregon in December and started her new job Jan. 4.
Danit worked as an assistant to the clergy and b'nai mitzvah coordinator for a Los Angeles temple. Danit and Candace Rothstein decided to move to Portland following their marriage last summer to be closer to Danit's family. Her father, Fred Rothstein, is the executive director of Congregation Neveh Shalom, where the couple plans to affiliate.
The Rothstein family spent four years in Israel when Danit was young. When the family returned to Portland, Danit became active in USY; following high school, she returned to Israel for USY's Nativ gap year program. She attended the American Jewish University in Los Angeles, earning a bachelor's degree in psychology and an MBA in nonprofit management.
"The J is excited to have Danit bring her expertise to our programs," says MJCC Program Director Len Steinberg. "She has a background in putting on concerts, which is perfect for the concert series we plan to launch this summer."
503-535-3617 | drothstein@oregonjcc.org