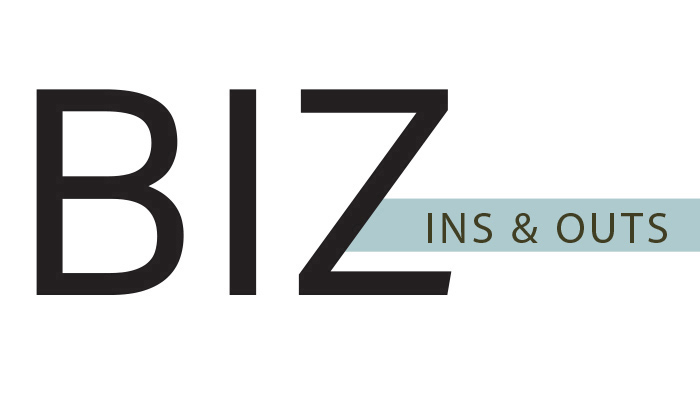 Sterling Talent, Inc. and J-Fell Presents merge booking operations
Sterling Talent, Inc., a Portland-based full-service talent agency founded in 1982, is merging booking operations with J-Fell Presents, a prolific booker and promoter of tribute and cover bands, effective January 1, 2020. The combined talent agency will operate under the name Sterling Talent, Inc., while J-Fell Presents will continue to operate as a promoter and event producer.
Sterling's roster includes bands, corporate shows, DJs, comedians, interactive entertainment, keynote speakers, novelty acts, and more. Additionally, J-Fell's exclusive roster of tribute and cover bands will now be represented by Sterling.
"This merger creates tremendous benefits for our clients and talent alike," says J-Fell's Jason Fellman. "Sterling's existing clients will gain access to J-Fell's sizable tribute band audience along with extensive marketing assets and expertise, while J-Fell's existing clients will benefit from the full-service nature of the combined agency bolstered by Sterling's 35 years of experience as one of the Northwest's top talent agencies."
"We've been working with J-Fell Presents for the better part of a decade, and their bands have always been first-rate," says Becky Johnson, founder of Sterling Talent. "But their ability to market and promote events is what truly sets them apart. I am thrilled to bring this capability to our clients!"
New Israeli emissary joins StandWithUs Northwest
The Jewish Federation of Greater Portland is partnering once again with StandWithUs Northwest, a nonprofit organization focusing on Israel education, to provide local high school students with an opportunity to engage with a young and engaging Israeli speaker.
Aviv Attia, is available to speak to high school classes throughout the metropolitan area about Israeli society, Israeli culture, similarities and differences in teenage life in Israel versus that in America, Israeli history, and Israel's relationship with its Arab neighbors, in particular, the Palestinians. Aviv is available to local schools (and local organizations) at no cost.
Aviv is from Tel Aviv and has a fascinating family story. His father's family lived in Spain for centuries but was expelled and went to Tunisia following the Alhambra Decree in 1492. After centuries in Tunisia, they were forced to flee to Israel in the early 1950s. While his maternal grandparents were Iraqis from a very wealthy family in Baghdad. In the early 1960s, they fled to Israel because of terrible anti-Semitism. They were forced to leave all their property behind and begin a new life in the land of Israel.
Barry Greenberg named chairman of Jewish Scouting
Barry Greenberg was recently appointed Chairman of Cascade Pacific Council's Committee on Jewish Scouting, Boy Scouts of America.
"We're not only anxious to find people interested in scouting, but equally to reconnect with parents (and grandparents) who have great personal scouting experiences and can help develop our leadership. It's our intention to start a brand new cub scout pack and scout troop for boys and girls in first grade through high school," says Barry.
There will be a "Join Night" held in the Mittleman JCC Conference Room for all boys and girls interested in Scouting with a Jewish orientation on Wednesday, January 22, at 6:30 pm. MJCC, PJA, CBI, BBCampers, those unaffiliated, and others from throughout the community are invited.
At the age of 21, Barry became a Jewish Lay Leader, or Ecclesiastical Minister, in the United States Air Force by appointment of the National Jewish Welfare Board. He is a recipient of the United States Air Force Chief of Chaplain's Award. He continued in service to the Jewish community as an executive with B'nai B'rith International, Jewish National Fund and national Jewish Hospital-National Asthma Center until founding Celebrity Connection in 1982.
He served on the board of directors of the Hollywood-Wilshire YMCA for 12 years. He is currently on the board of directors of Veterans' Legacies-The Mighty Endeavor, and is honored to be senior advisor to General Merrill McPeak, 14th Chief of Staff of the United States Air Force.
Cedar Sinai Park announces new senior appointments
Dru Rosenthal, experienced philanthropy, community relations and event management professional, has joined the nonprofit organization to lead its development and communications department.
"Dru's experience in development, marketing and communications with agencies such as
Ronald McDonald House, Susan Komen and the Dougy Center will be a great asset to CSP," says Kimberly Fuson, Cedar Sinai Park's interim CEO. "She brings a personal and professional commitment to the community that aligns perfectly with Cedar Sinai Park's."
Dru graduated in journalism and broadcasting from the University of Oregon. She worked in broadcast marketing before turning her focus to nonprofit service providers. Over the past 15 years, she has helped many nonprofit organizations support those they serve by developing meaningful community partnerships.
Vivian Villegas began with Cedar Sinai Park in December 2019 as the new administrator of Rose Schnitzer Manor, the state's largest assisted living community. Vivian brings more than 20 years' experience in the senior care field, including serving as administrator or executive director at several assisted living and memory care communities.
"It's wonderful to add Vivian's experience at other communities to our leadership team," says Fuson. "She's adding new ideas as well as expertise with well-established ways of serving residents with dignity and respect."
Vivian has a degree in business administration from Cal State and worked in human resources before specializing in senior care.
Ray Younger has joined Cedar Sinai Park as building services director, where he will oversee all campus facilities. Ray's focus will be on ensuring buildings are well-maintained with safety, security and comfort of residents as top priority. Ray comes to CSP from another leading senior care organization and has strong experience ensuring healthy buildings and compliance with all regulatory standards.