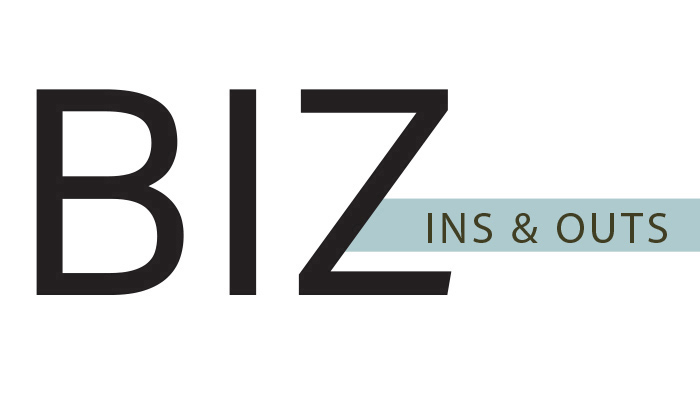 Arlene Schnitzer donate $10 million to the Portland Art Museum
The Portland Art Museum announced Jan. 21 that it received a $10 million gift from philanthropist Arlene Schnitzer – the largest contribution ever from an individual donor in the museum's 127-year history.
Schnitzer's gift supports the museum's ongoing "Connections Campaign" intended to bring together the two buildings on its campus through the new Mark Rothko Pavilion. Named after the famous 20th-century painter who grew up in Portland, the museum aims to use the pavilion to improve public access and bolster its endowment through the campaign. An official announcement of the public campaign is anticipated in 2021.
Arlene Schnitzer's relationship with the Portland Art Museum began when she enrolled as a student at the Museum Art School. She and her husband, Harold Schnitzer, z" l, along with their son, Jordan, have been close partners of the Museum for almost half a century. Their passion for art, and our city, led to leadership roles at the Museum.
Jordan Schnitzer, Arlene's son, announced the contribution at the museum Tuesday morning. The heir to one of Oregon's top philanthropic families, Jordan, along with his parents, have made substantial gifts to the museum and other arts institutions in Oregon. Along with Schnitzer's gift, U.S. Rep. Suzanne Bonamici, D-Oregon, announced a $750,000 grant from the National Endowment for the Humanities in support of the museum's campaign.
Sunshine Pantry is back up and running
Family-run food bank Sunshine Pantry, owned by Sharon Straus, has reopened at its new location at 13600 SW Allen Blvd. in Beaverton. The pantry is open from 10 am to 2 pm Monday through Friday.
Sunshine Pantry gathers, collects and purchases food and amenities to distribute to families in need in the community. They currently supply food, toiletries and clothing to more than 500 families a month.
The pantry is always in need of volunteers, please contact 503-841-9418 for volunteer opportunities.
JFCS hires new executive director
Jewish Family and Child Service has hired David Block, M.A. as their new executive director starting February 17. David brings 20 years of executive-level nonprofit human service agency experience.
David's previous position was as president and CEO of the Joint Initiatives for Youth & Families in Colorado Springs, CO. There he operated under the general direction of the board of directors and provided executive management and direction of the organization in accordance with the mission, vision and strategic plan of Joint Initiatives.
David was also the executive director of Youth Shelters and Family Services in Santa Fe, NM and CEO of the American Red Cross of Wyoming.
Alicia Hunt named as director of marketing at Koan
Alicia Hunt is the new director of marketing at Koan software company. Koan assists companies through a leadership platform that helps teams achieve their objectives, uncover insights and stay engaged.
Before joining Koan, Alicia was the marketing manager for machine learning and artificial intelligence at Amazon Web Services. She also was marketing manager at Gigapan, Inc. and marketing and communications specialist at Benchmade, Inc.
Alicia earned her business and marketing degree at Trinity University in Texas, where she was captain of the Trinity's varsity women's tennis team and was a four-time All-American.
Rabbi Rose to leave Shaarie Torah in June 2021
Rabbi Joshua Rose has decided conclude his role as Shaarie Torah's rabbi in June of 2021. Rabbi Rose and his family will stay in Portland and plan to remain connected to the Shaarie Torah community.
The board has already begun the rabbinical search process with the United Synagogue of Conservative Judaism (the umbrella organization for Conservative Judaism, of which CST is a member). The board is confident that this process will result in hiring a rabbi who will lead, instruct, and inspire our community, just as Rabbi Rose has done for the past 6 years.
The Rabbi's departure also coincides with a board decision to produce a multi-year strategic plan with the goal to create an innovative institution of Conservative Judaism. Our welcoming community, grounded in tradition, is primed to bring life, energy, and culture into CST and the wider Portland Jewish community. And we will have Rabbi Rose's guidance as we undertake this planning process and the transition in general.
"Being the rabbi of this storied shul has been the greatest privilege of my professional life. This is a one-of-a-kind community and you have given me, Channah and our boys more than we could ever pay back," says Rabbi Rose in a statement. "Both Channah and I look forward to the blessings you and we will share together in the remainder of my time as the rabbi here."