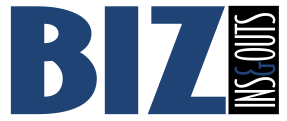 Compassion & Choices honors Reneé Holzman
Compassion & Choices Oregon honored Reneé Holzman (right, with Charlene Zidell of the CCO advisory board and Oregon Attorneys for Dignity, and
Min Zidell, center) at its 17th annual fundraising luncheon Oct. 8 at the Multnomah Club. The 320 attendees raised $135,000, including a $50,000 donation from the Zidell family, for the Oregon Access Campaign to improve care and expand choice at the end of life. "Reneé is a true activist," said former Gov. Barbara Roberts in her introduction. Gov. Roberts is on the CCO speakers' bureau and has been a CCO advisory board member since she left office in 1995. Oregon has had its Death With Dignity law since 1997, but many patients and their families need help as they go through this difficult time; CCO functions to support, educate and advocate. Photo by Owen Carey, caption by Liz Rabiner Lippoff.
Public Relations Society honors Colby Reade
Colby Reade received the 2014 New Professional Award of Excellence, presented by the Public Relations Society of America's Portland Metro Chapter at the PRSA Spotlight Awards on Oct. 16.
The New Professional Award of Excellence honors a chapter member who has entered the field of public relations within the past five years. The award is presented to a professional who has demonstrated his or her commitment to advancing public relations through career achievements, volunteerism and the highest standards of professionalism. Reade is an account manager at The Hoffman Agency in Vancouver, WA, where he works on the Alcatel Lucent ac- count and supports the company's new business efforts.
Reade is a member of the PRSA Portland Metro Chapter's Board of Directors, acting as vice president of member com- munications. He has also lent his communications skills to a number of Portland-area nonprofits, volunteering with groups such as SMART (Start Making a Reader Today), Willamette Valley Development Officers and Oregon Dog Rescue.
Cedar Sinai Park receives Collins Foundation grant
Cedar Sinai Park has received a $150,000 capital gift from The Collins Foundation to help build the new Harold Schnitzer Health and Rehabilitation Care Center, says David Fuks, Cedar Sinai Park Chief Executive Officer. The Collins Foundation awarded this gift to spur further sup- port of the organization's campaign to finance the new facility and to allow Cedar Sinai Park to improve upon its health-care model of excellence.
Colby Reade is the son of Irwin and Annie Feves. He began using Reade, his middle name, professionally when he began his broadcasting career. He and his wife, Kaila, are expecting their first child soon. They are long-time members of Temple Beth Israel. "The Harold Schnitzer Health and Rehabilitation Care Center will use the household model to provide our most fragile community members a care environment that enhances func- tioning, increases dignity and significantly improves quality
of care and quality of life," says Fuks. "Research has shown that even very fragile elders function at a higher level in a household care setting."
"This innovation will help us to create a setting with personal choice and dignity at its center," says CSP Capital Campaign Chair Jim Winkler. "It is time to assure that institutions bend to meet the needs of elders rather than expecting elders to bend to fit into institutional routines."
The Collins Foundation is an independent, private foundation that was created in 1947 by Truman W. Collins, Sr., and other members of the family of E.S. Collins. The foundation exists to improve, enrich and give greater expression to humanitar- ian endeavors in the state of Oregon and to assist in improv- ing the quality of life in the state. cedarsinaipark.org | collinsfoundation.org
Rabbi Greenberg "Accomplished and Under 40"
At a Nov. 4 luncheon hosted by the Vancouver Business Journal and Riverview Community Bank, Rabbi Shmulik Greenberg was honored with the "Accomplished and Under 40" award. Rabbi Greenberg received this award for his community involvement and outreach. Rabbi Greenberg founded the Chabad Jewish Center as well as The Gan- Garrett Jewish Preschool. He has been recognized for his impact on the greater community as well. The Jewish Business Network, which he directs, in partnership with Child Protective Services has provided summer camp scholar- ships to foster children in the Clark County community.
He was nominated by local business leaders as well as by Vancouver's Mayor Tim Leavitt, who wrote that "Rabbi Greenberg's immersion into the community since his arrival in 2003 has been impressive. He's repeatedly demonstrated what it means to be a leader and how to help others. His message of inclusiveness and hope reverberates throughout our community and serves as a reminder of how we can work together to look after each other."