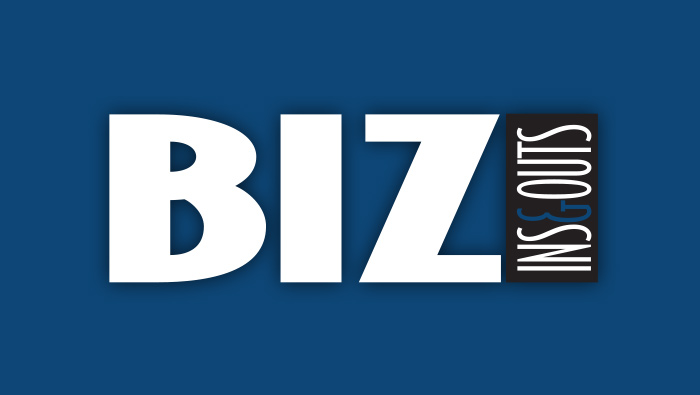 CONGREGATION BEIT YOSEF OPENS DOORS TO NEW SPIRITUAL HOME
Congregation Beit Yosef has opened its new sanctuary at 4200 SW Vermont St. next to Gabriel Park in Portland. Congregants of the reinvigorated kehillah worked tirelessly to transform their new home – filled with natural light and surrounded by nature – into a beautiful, welcoming and spiritually uplifting place of worship.
The small Sephardic Orthodox shul, founded in 2007 by Rabbi Shlomo Truzman, originally convened in people's homes in the Portland area before moving to its first spiritual home in 2009 on Southwest Capitol Highway.
The mission of this close-knit congregation of both Sephardim and Ashkenazim is to welcome all Jews from all walks of life.
"We are all unique, and we embrace everyone's uniqueness," says Rabbi Truzman. The "Rav," as he is called, has been the spiritual leader of several congregations in North America, Latin America and the Caribbean.
"CBY is special in that every member and visitor at our shul is important to us," says President Judy Gerr. "Whether an individual attends every week or just once, everyone feels included and has a place."
CBY invites the entire Jewish community to visit and daven at its beautiful new shul every Shabbat morning at 9 am, followed by a glatt kosher Kiddush luncheon and mincha.
503-860-4806 | rabbi_truzman@hotmail.com

TUV HA'ARETZ PORTLAND OFFERS SUSTAINABLE LOCAL FOOD, JEWISHLY
Tuv Ha'aretz Portland begins its first season as a revamped and improved Jewish CSA (Community Supported Agriculture) bringing local and sustainable food with a distinctly Jewish flavor to Portland. Ilana Cloud and Jonathan Strunin head this new and exciting business.
A CSA is a relationship between the customer and local family farms. Through Tuv Ha'aretz, every member's money is an investment, going straight to support local farms and food suppliers. In exchange, members receive weekly shares of vegetables and fruits, delivered to pickup locations throughout Portland.
Tuv Ha'aretz isn't just a CSA, it is a Jewish CSA that connects the modern local food movement with Jewish heritage, cultures and traditions. In addition to fruits and vegetables, Tuv Ha'aretz offers pickles, challah, kosher wine and beer, holiday boxes and other items, all from small farms and businesses within an hour of Portland. Tuv Ha'aretz offers boxes and add-ons for Jews and the Jewishly interested of all stripes – singles and large families, millennials and elders, cooks and non-cooks alike.
Beyond food, Tuv Ha'aretz builds Jewish community through events from beer making workshops to farm work days and member-hosted Shabbats. Members become part of a pluralistic Jewish community, linked by the joy of celebrating and eating great food.
Sign-ups are now open both online and by phone. The season runs for 22 weeks, between June 1 and Oct. 31. Payment plans are available.
971-266-0231 | joinus@tuvhaaretzportland.com | tuvhaaretzportland.com

KEIL MUELLER BECOMES PARTNER, NADIA DAHAB JOINS STOLL BERNE
Keil Mueller is Stoll Berne's newest partner. Keil is a trial lawyer who represents corporate and individual clients in state and federal court, as well as in arbitration proceedings.  Keil's practice emphasizes all aspects of complex business litigation, including shareholder and partnership disputes, securities and financial fraud litigation, contract disputes and trade secrets litigation. He has successfully represented clients in jury trials and arbitration hearings, and has obtained favorable settlements on behalf of clients in numerous other disputes. Oregon Super Lawyers has recognized Keil as a "Rising Star" from 2012 -2015. In addition, Benchmark Litigation named him as a "Future Star" for 2015 and 2016. Prior to joining Stoll Berne in 2008, Keil spent several years as a litigation associate in the New York office of Covington & Burling LLP.
Nadia Dahab recently joined Stoll Berne as a new associate. Her practice focuses on complex business litigation and class action disputes, and includes issues of consumer protection, securities fraud and intellectual property. Before joining Stoll Berne, Nadia clerked for the Honorable Rives Kistler on the Oregon Supreme Court, the Honorable Mary H. Murguia on the U.S. Court of Appeals for the Ninth Circuit and the Honorable Susan P. Graber, also on the U.S. Court of Appeals for the Ninth Circuit. Nadia is currently the co-chair of the Young Lawyers Division of the Federal Bar Association and a coach for Franklin High School's "We the People" constitution team.
503-277-1600 | kmueller@stollberne.com | ndahab@stollberne.com

HARRY'S COIN SHOP OPENS IN VALLEY PLAZA
Harry and Judith Kraus toast the grand opening of their new shop, Harry's Coin Shop, on Jan. 24.
The shop features coins from 10 cents to thousands of dollars, offering something for everyone. In addition to coins, the shop has a vast array of supplies and books for the hobbyist.
"My father, of blessed memory, Morris Kraus was an avid coin collector," says Harry. "Like most little boys, I wanted very much to be like him. Therefore from around age 7, I, too, became enthusiastic about coins and their history.
Harry moved to Portland in 1985, raising children, Sarah and Eddy, while he pursued a 36-year career selling orthopedic implants. Over the years, he has been affiliated with Shaarie Torah Men's Club, Neveh Shalom's Foundation School and Chabad Lubavitch of Oregon.
His dream of opening a coin shop has now become a reality. Located at Valley Plaza (9214 SW Beaverton Hillsdale Hwy., Beaverton) next to Jesuit High, the interior was designed by Judith, a local artist.
971-302-7972 | harryscoinshop.com