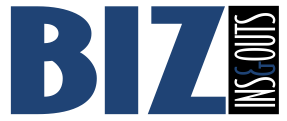 Head Start names building for Tonkon Torp lawyer Owen Blank
Albina Head Start has renamed one of its classroom buildings in honor of Portland attorney Owen Blank in recognition of his nearly 20 years of pro bono service to the organization.
At a Sept. 30 rededication ceremony and open house attended by dozens of friends, family and AHS supporters, the former Normandale building at 909 NE 52nd Ave. was officially renamed the Owen D. Blank Center. The center houses both
Head Start and Early Head Start programs. "Owen is one of the most caring human beings I have ever had
the good fortune to meet," says AHS Executive Director Ronnie Herndon. "He is truly a friend for thousands of low-income children and families that have few champions."
Blank's most recent work for AHS involved leading a team of Tonkon Torp lawyers who provided counsel to the AHS board and executives, real estate transaction work on five Head Start properties and other expertise that enabled AHS to take advantage of federal New Market Tax Credits to substantially retire burdensome debt and establish a significant financial reserve to cover operating expenses and program expansion. "This is a totally unexpected and incredible gesture, which I am absolutely honored to accept," said Blank, who handles business, commercial, real estate and corporate matters as a partner at Tonkon Torp. Blank is a member of Congregation Beth Israel.
tonkon.com
Alon Shalev to lead region's AJWS
American Jewish World Service has hired Alon Shalev as the executive director of the San Francisco Bay Area, Northern California, the Pacific Northwest and Colorado. AJWS is an international Jewish organization that promotes human rights and works to end poverty in the developing world. As executive director, Shalev will help Jews in the region advance global human rights work through community education, fundraising and advocacy to influence U.S. policy. Shalev will broaden and deepen AJWS's presence in the West by leading fundraising campaigns and mobilizing supporters to take action.
Shalev joins AJWS after nine years as executive director of the San Francisco Hillel Jewish Student Center. ajws.org
Lesley Sacks, LCSW, has launched her private practice specializing in older adults and their families. A Portland native, Lesley obtained her master's of social work from Portland State University in 2005 and her B.A. from Willamette University in 2001. She worked for the past 10 years at Cedar Sinai Park in roles including CSP adult day services director, social services director/admissions coordinator and administrator for the Robison Jewish Health Center.
Her new practice will offer two services for older adults and their families – counseling and care coordination. Counseling services
provide a therapeutic outlet for the issues and concerns that frequently arise with this population.
Care coordination includes assistance with placement; navigation through the medical/long-term care system for older adults; referrals for caregivers, agencies or other ancillary services; and more. lesleysacks.com |lesley@lesleysacks.com | 503-307-9012
MJCC/PJA hire Steve Albert as CEO
Steven Albert has been hired as the new executive director and chief executive officer of the Mittleman Jewish Community Center and Portland Jewish Academy effective Nov. 1. The search committee conducted a nationwide search for an executive director for the two organizations that share the Schnitzer Family Campus in Southwest Portland.
Steve has considerable training and experience in education and nonprofit management. Originally from Boston, Steve earned his B.S. in physics from Haverford College and his Ed.M. from Harvard University. He completed his M.S. in physics
at Portland State University during a sabbatical that he spent in Portland in 2001-2002. During that year, he volunteered in the Portland Public Schools and was a member of Congregation Beth Israel.
Steve has taught students from kindergarten through adults in a wide variety of formal and informal educational settings, and he has many years of high school coaching experience. He has held teaching and administrative roles at Hartwick College, Harvard University and The Hotchkiss School. During his 17 years at Hotchkiss, Steve taught Sunday school in his synagogue. Most recently, he was head of school at Sandia Preparatory School in Albuquerque, NM.
"In his first few months, Steve plans to meet as many of you as possible, and the board intends to facilitate this process with a number of special events," wrote PJA and MJCC Co-Presidents Bob Philip and Barry Benson. "His goal is to develop a shared vision for the future of PJA and MJCC – one with which we can grow and thrive. The board is excited to partner with Steve and is committed to supporting his work."
Steve is excited about his return to Portland. He will be joined by his wife, Janie Goldenberg, and their 2-year-old golden retriever/ yellow Lab mix, Lola. Their blended family includes five children – Jason, Drew, Brent, Helen and Mitch – who range in age from 14 to 26 and who live and work/attend school in five cities in four states. oregonjcc.org | pjaproud.org