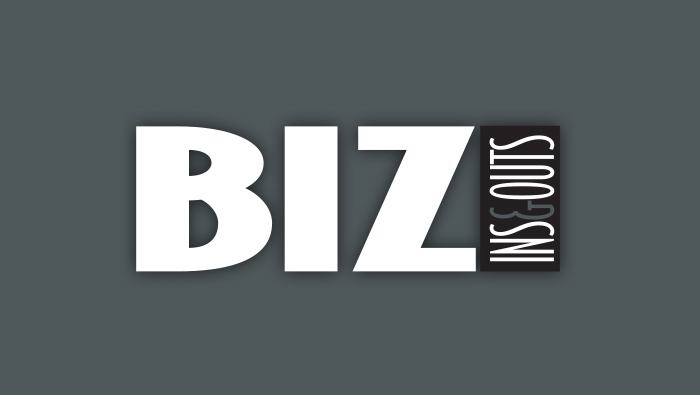 MJCC adds Mara Zellinger and Janelle Marshall to staff
Mara Zellinger has joined the staff of the Mittleman Jewish Community Center as assistant program manager.
Mara began her new job Dec. 28. This Chicago native lives in Northeast Portland with her husband and two young children. Her 3-year-old daughter attends the Gan Portland Jewish Preschool and her son is 18 months old. The family has lived in Portland for two and a half years.
She served as a captain in the U.S. Air Force. Since then she has worked in many Jewish organizations, including the JCC in Tampa, FL. In her free time she likes to explore the beautiful Pacific Northwest.
Mara will have oversight of programs that relate to the arts, Jewish culture and social events.
Janelle Marshall is the J's new camp, sports and recreation manager.
Janelle holds a B.A. in recreation from Western Washington University, with a concentration in community recreation, and an M.S. in sport and recreation studies from George Mason University, with a concentration in recreation administration. Janelle's masters' thesis focused on the positive impact of working at camp on young adults aged 18-25.  For the last two years, Janelle has worked at the YMCA in Reston, VA, as a sports specialist and assistant program director for youth development. That position included oversight of camp programming.  Previously, she worked for the Girls Scouts of Western Washington as the program director at Camp River Ranch.
Janelle serves as an Air Transportation Craftsman, Technical Sergeant with the United States Air Force Reserves. A member of the U.S. Air Force since 2008, Janelle participated in Operation Enduring Freedom in 2010-2011.
Mara Zellinger: mzellinger@oregonjcc.org | 503-535-3617
Janelle Marshall: jmarshall@oregonjcc.org | 503-452-3440
Sarah Goldblatt creates Portland Jewish Freebay
Jewish Freebay is a new group that facilitates one person's trash becoming another's treasure.
The group was created on Facebook by Sarah Goldblatt, director of children's programming at the Portland Kollel, where her husband, Rabbi Yossi Goldblatt, is director of development & programming.
Sarah says the group has been a success from the first day, when one woman found a new home for a piano she no longer needed.
"People post stuff and it gets claimed in a few hours," she says.
Sarah says she created the group as a project of the Portland Kollel, whose tagline is Discover Your Jewish Connection.
"Members can post the stuff they want to get rid of and make someone's day," says Sarah.
"My deeper goal for the group is to connect Jews from throughout the community through chesed, loving kindness and friendship."
She says her hope is that some people who meet to exchange items might find a connection and become friends. She likes to find ways "to connect people in the Jewish community in a nice way."
Portland Jewish Freebay is based on the Jewish Cleveland Freebay group created on Facebook in 2012. That group now has 2,000 members. To join the Portland group, search for Portland Jewish Freebay on Facebook.
sarah@portlandkollel.org
Rob Lindemann founds RobProPhoto
As sole owner and photographer of RobProPhoto, Portland native Rob Lindemann records special moments and creates portraits for individuals, families and businesses.
Rob graduated from Portland Jewish Academy, attended B'nai B'rith Camp and studied at Congregation Beth Israel. He says his local Jewish upbringing gives him a unique and knowledgeable perspective in working with Jewish families and events. His recent work is highlighted at the Oregon Holocaust Museum documenting the anniversary of the Oregon Holocaust Memorial and its survivors. Rob also collaborated with Chabad of Oregon to gain funding for The Gan Portland Jewish Preschool and helped spread awareness of the importance of Jewish education in North Portland. Recently Rob documented the Hanukkah candle lighting, which featured Mayor Charlie Hales and the famous ice sculpture menorah at Director Park.
Rob works one-on-one with all of his clients to make sure their vision becomes reality. Whether a personal or business portrait, wedding or corporate event, Rob's love of photography and technical knowledge will guarantee complete satisfaction of any project. He photographs weddings and engagements, senior and graduation portraits, business portraits, corporate events, pet portraits and more.
3760 SE Hawthorne Blvd., Portland | 503-679-6412 | RobProPhoto.com