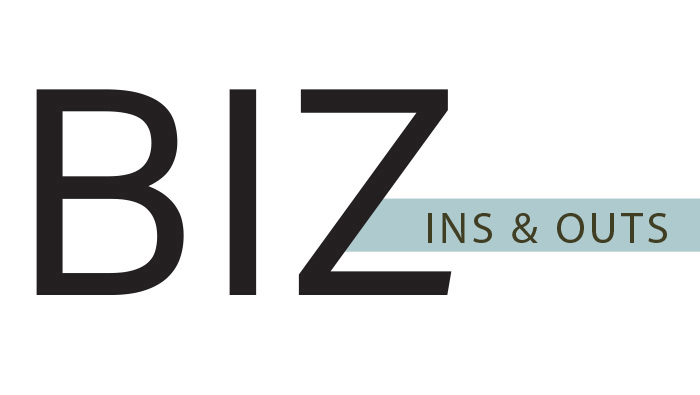 Rabbi Benjamin Barnett Leaves Beit Am for Portland
Rabbi Benjamin Barnett will leave Beit Am in Corvallis this summer to become the new rabbi of Portland's Havurah Shalom, from which Rabbi Joey Wolf is retiring this spring (see page 60).
Rabbi Benjamin had served as rabbi of Beit Am since August 2006.
Beit Am supports religious, educational, cultural, social and charitable activities of the Jewish community in the mid-Willamette Valley including Albany, Blodgett, Dallas, Depoe Bay, Lebanon, Monmouth, Newport, Philomath, Seal Rock, Sweet Home, Tangent and Waldport, as well as Corvallis. Beit Am launched an immediate search for a new rabbi with the preliminary application deadline of March 17. However, rabbinic search chair Tanya Katz says, "We would be willing to consider applications later in the spring or early summer if we don't hire someone in the next few months. If we don't have someone in place by September, then we will wait until 2018."
Originally from the Chicago area, Rabbi Benjamin received his B.A. in English from the University of Michigan and his rabbinic ordination from the Reconstructionist Rabbinical College. Prior to entering rabbinical school, he worked with mentally ill adults, led wilderness expeditions for teenagers, and lived, worked and studied in Israel. He is devoted to the spiritual life, in particular prayer, meditation and the cycle of Jewish time, as a means of inspiring and guiding loving, conscious action in the world. He and his wife, Rachel, will move to Portland this summer with their three children, Lev, Arava and Judah.
beitmidrash@beitam.org | beitam.org
Israeli Peace Builder Offers Skills
Elad Vazana, Israeli peace builder and dialogue facilitator, is in Portland through June to share his expertise in successful face-to-face communications between adversaries, even enemies.
Elad's family is here while his wife, Iris Erez, is an artist-in-residence at Reed College for the spring semester. They will return home to Israel, where Elad guides multi-narrative tours for social change.
"For 15 years, I have cooperated with diverse Middle East organizations creating and leading successful, person-to-person engagement of Arabs and Jews," says Elad.
In Portland and the Pacific Northwest, Elad is offering speaking engagements and workshops for quality listening and experiencing that "an enemy is one whose story we have not heard."
He facilitates empathic interfaith and cross-cultural, trust-building workshops and tours.
Elad's workshops provide adults and youth interactive sessions that explore his life, then participants' own life stories "as a bridge between cultures and humans." He additionally offers a virtual tour into history and life's realities in Jerusalem and the Holy Land that respects multiple narratives.
"My goal – my love – is to meet with teachers, students, civic and religious leaders, diverse communities, youth groups, peace activists and others who desire to learn about transcending divisiveness and racism to create sustainable community," he says.
eladvazana@gmail.com | tour4change.com
MJCC Names Jennifer Harrington Assistant Executive Director
Jennifer Harrington has been promoted to assistant executive director of the Mittleman Jewish Community Center. Jennifer will provide oversight to all MJCC camp programs, fitness, aquatics, sports and recreation, and membership.
Jennifer has been in the fitness industry for nearly 20 years. She holds a Bachelor of Science degree in health & nutrition education from Western Oregon University with a strong emphasis on exercise and corporate wellness. She has been involved with the American College of Sports Medicine and the American Council of Exercise, and she has taught various classes for the American Red Cross. Her career began as a personal trainer, which led to the position of general manager for a large syndicated health club chain. Jennifer was the owner of her own corporate wellness company before joining the MJCC team in July 2011 as the fitness program manager.
oregonjcc.org
MJCC Adds Recreation/Fitness Managers
Mittleman Jewish Community Center recently hired two managers in the fitness and recreation departments. Scott Reese is now sports, recreation and camp manager, and Joe Seitz is fitness program manager.
Scott has recently relocated to Portland after working six years for Royal Caribbean Cruise Line as youth activities program manager. In this role he oversaw the daily operations of the youth program on the ship, which involved catering to children ages 6 months to 18 years, supervising a large program staff, providing excellent customer service to guests, and creating and developing programs. Scott has also been a club director with Boys and Girls Club. With a bachelor's degree in elementary education, he worked in various school settings and was the assistant varsity baseball coach at Lakeridge High School.
Joe has a bachelor's degree in physical education specializing in fitness management. He has been in the fitness industry for more than 25 years, starting his career as a fitness attendant and personal trainer and moving into fitness management. He has been a general manager or fitness director for Gold's Gym, Bally Total Fitness and Villa Sport. While working as a sales manager for The Shane Company and Helzberg Diamonds, he held a part-time fitness position on the side in keeping with his passion for health and wellness. Joe wanted to rejoin the fitness industry with an organization with values such as the MJCC.
oregonjcc.org
Save a Life and You Have Saved the Whole World
To accommodate the Shabbat-observant, the city of Portland will conduct a weekday Neighborhood Emergency Training program on Tuesday evenings this summer. Normally such classes are held on Shabbat. The classes will meet at Congregation Neveh Shalom June 20 through August, with a final outdoor practice exercise on a Sunday.
While the region has an effective professional response network including fire and police departments, hospitals and medical clinics and ambulances, in a region-wide intense emergency such as a 9.0 earthquake, these facilities will be overwhelmed. Preparation and training and "deputizing" of citizen volunteers is the best way for having the most people possible come out whole after a major disastrous event. NET offers such training and offers an official tie-in to the regional, state and federal response hierarchy.
The program seeks to have several thousand citizens well trained to help ourselves and our neighbors survive and become an auxiliary to our public servants.
In response to the needs of the Jewish and Seventh Day Adventists communities, the management of NET is offering this weekday series. There are 100 openings. Sign up soon to secure a spot.
portlandoregon.gov/pbem/58587 | signupgenius.com/go/20f0d4cafa923a7fc1-basic7
Kids Discover Hebrew with Alef Bet Schoolhouse for Mac
Chicago-based Davka Corporation now offers Alef Bet Schoolhouse for Macintosh, an engaging program that introduces Hebrew letter basics to children aged 3 and up. This app features four enjoyable activities that teach pronunciation of Hebrew letters, recognition of letter shapes, the order of the Hebrew alphabet and the differences between letters of similar appearance. Based on the best-selling iOS version, Alef Bet Schoolhouse for Mac is an ideal Hebrew learning tool for preschoolers.
The "Meet the Alef Bet" section displays each Hebrew letter with a picture of a word that begins with that letter, accompanied by a delightful animation and audio pronunciation of the letter and word. The "Magical Alef Bet Game" presents a sequence of Hebrew letters that need to be placed in their proper order. The "Unscrambulator" requires players to reassemble scrambled Hebrew letters into their correct shapes, while "Name that Letter" places different letters of similar appearance on the screen that must be identified and distinguished from one another.
Alef Bet Schoolhouse 1.0 for Mac is $5.99 and is available worldwide through the Mac App Store in the Education category.
davka.com
Building a Generation of Confident Swimmers and Environmental Stewards
SwimTayka is a new 501(c)3 nonprofit organization founded by Southeast Portland environmental mediator/triathlete Dena Marshall and tech guru/ultra marathon open water swimmer Bryan Avery of the United Kingdom. The mission is to provide free swimming lessons and environmental education to underserved kids who live along oceans, rivers and lakes. Dena is a mother to two Portland Jewish Academy students and a part-time swim instructor at the Mittleman Jewish Community Center.
"We launched SwimTayka after swimming a 5-mile stretch of Lake Titicaca together about a year ago," says Dena. "The word tayka means mother in Aymara, the major indigenous language spoken around Lake Titicaca. A mother gives her children life skills and teaches them how to care for the earth. The concept here is, 'as we care for the water the water cares for us.' Jewish themes also run deep. Tikkun olam to repair the earth, tzedakah to care for the underserved, and of course shalom to build peace."
SwimTayka started with a successful four-week pilot project in Peru in January. The organization is now preparing for a five-week project in Dominican Republic in June-July, and a summer-long project in the Columbia River Gorge. They will return to Peru in January-February 2018.
SwimTayka is seeking volunteers and sponsors for the projects.
971-978-7043 | dena@swimtayka.org | swimtayka.org