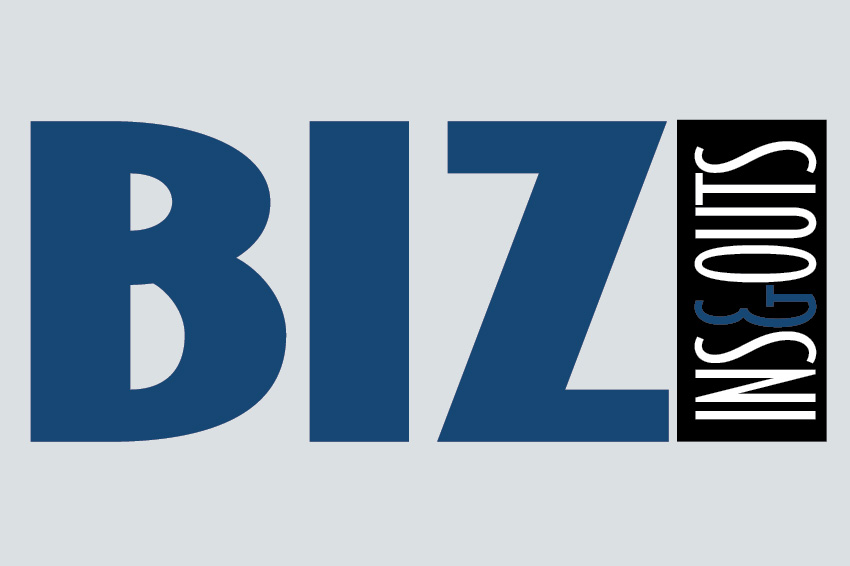 New Look for OJCF
For the first time in more than 10 years, the Oregon Jewish Community Foundation has a new logo and brand identity.
"The foundation has experienced unprecedented growth in assets under management and ushered in an exciting period of advancement," says OJCF Board President Sharon Morell. "The foundation staff has grown and moved to larger office space during the past year to meet the needs of all donors and partner agencies. This seemed the perfect time to establish a new look for the foundation that conveys OJCF's energy and forward momentum."
The new logo will be rolled out over the next couple of months and will be used in all print and electronic communications.
"The process undertaken to arrive at the new logo was an exciting one," says OJCF Executive Director Julie Diamond. "I would like to thank Stan Blauer, OJCF's marketing committee chair and the rest of the committee members for their input, as well as Gail Mandel, OJCF's marketing manager, and Mario Garza, the graphic artist OJCF worked with to create this bold, dynamic symbol that will represent the foundation for years to come."
503-248-9328 | ojcf.org
Cedar Sinai Park names Bobbie J. Jenkins CFO
Cedar Sinai Park has hired Bobbie J. Jenkins as chief financial officer effective Feb. 2. Jenkins was most recently employed at Oregon Health & Science University as director of finance, central services. She holds a bachelor's degree in business administration – accounting. She has extensive experience in valuation consulting, economic analysis, financial advisory services, accounting and auditing. At CSP she will be responsible for professional financial supervision of all fiscal operations for the campus.
"Ms. Jenkins' broad experience began in a local firm, as an accountant," says CSP COO Sandra Simon. "Her work has included accounting, finance and management at very high levels. It will be wonderful to see how she brings her broad range of experience to Cedar Sinai Park and our work as we move forward in the coming years."
CSP provides services through a number of facilities and programs: a nursing home, the Robison Jewish Health Center; an assisted-living facility, the Rose Schnitzer Manor; CSP Adult Day Services; Sinai Family Home Services; special-needs housing for developmentally disabled adults, Kehillah Housing; and four affordable housing apartment buildings in downtown Portland, the Rose Schnitzer Tower, the 1200 building, the Park Tower and the Lexington.
"I am extremely excited by, and very appreciative of, the opportunity to serve as CFO at Cedar Sinai Park, and I look forward to working with David (Fuks, CEO), Sandra and the rest of the capable and committed staff continuing Cedar Sinai Park's history of excellent service to seniors and others in our community," says Bobbie, who was born in Juneau, AK, but spent much of her life in Oregon.
cedarsinaipark.org
Office closed, but Hadassah plans Portland-area programs
Although the Portland Hadassah office in Multnomah Village has closed, the chapter is looking forward to future events. For information on future programming in Portland, contact the Pacific Northwest Region of Hadassah at 425-467-9099.
A second chapter in the Greater Portland metro area is the Shalom Chapter in Southwest Washington, which hosts programs each month in Vancouver. The Shalom Chapter has three groups that meet regularly: a book club meets the first Sunday morning of the month at Congregation Kol Ami (7800 NE 119th St., Vancouver, WA); a social group (Sit & Schmooze) meets the second Wednesday morning of the month at a local Starbucks; and a study group meets the third Wednesday of the month in a member's home. For more information, contact membership chair Maxine Silverman at 360-566-8188.
pnwregion@hadassah.org | shalomchapterhadassah@gmail.com
OJCF staff continues to grow
Nathaniel Smith has joined the Oregon Jewish Community Foundation as foundation administrator. In this position Nate will provide support to the foundation's board and committees as well as work closely with Executive Director Julie Diamond and Director of Finance Chris Vitron.
Nate recently relocated to Portland from Eugene, where he was on staff at Temple Beth Israel, serving as engagement and program associate. He also worked with the Jewish Federation of Lane County as a co-founder and board trustee for Jewgene. Nate's background also includes serving as a student on the board of trustees for Michigan State University Student Housing
Cooperative, Inc., a land trust, as well as working as a market research and analysis associate for a technology company in Israel. Nate holds a B.A. in English from Michigan State University.
"We are thrilled to have Nate join the OJCF team," says Diamond.  "He brings a wide variety of experience to the position and I know that he will contribute significantly to our work supporting the Jewish community."
503-248-9328 | ojcf.org