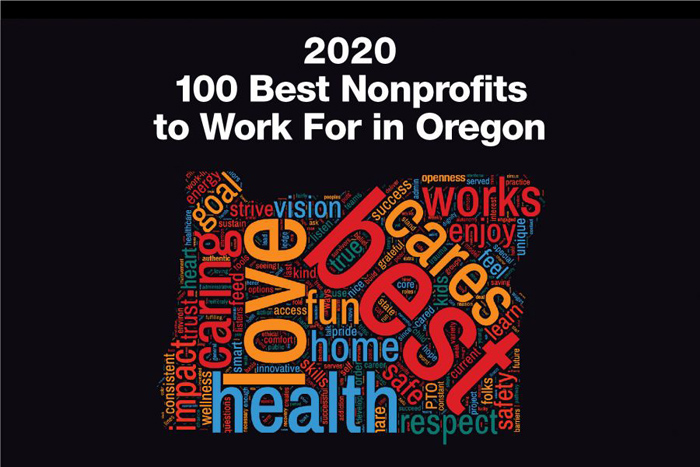 Oregon Business has just released its 2020 list of the 100 Best Nonprofits to Work for in Oregon. The list showcases organizations with best-in-class workplace practices. Employees at these organizations rated their employers highly for creating welcoming and inspiring places to work.
Scores are out of a total of 700. Employees rate their satisfaction with five features of the workplace: work environment; management and communications; mission and goals; career development and learning; and benefits and compensation.
Participating nonprofits are also independently scored on their employee benefits. Read more on the survey guidelines and methodology here.
The organization that took the number four spot under "medium organizations" is B'nai B'rith Camp.
BB Camp scored 614.51 out of the 700 points possible and the caption read, "Employees receive free housing and meals when they are on-site at this youth camp's locations. Mentoring and support for professional development are on offer. 'Incredible and open communication from leadership' is how one staffer describes working here. A sense of inclusivity and good pay are also part of the culture."
For more information visit, bbcamp.org.