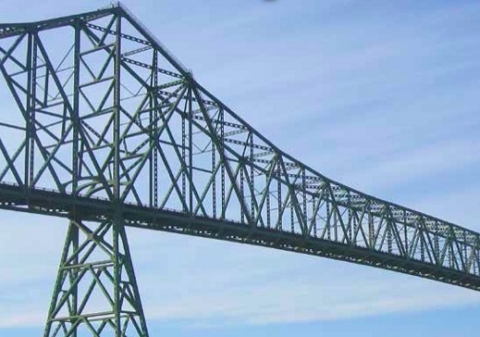 The Portland metro area is host to numerous museums, theaters, galleries, music venues and festivals including the Rose Festival every June and the Waterfront Blues Festival July 3-6. But the rest of the state also has well-known and unexpected festivals that enrich the summer options.
Ashland serves up the popular Oregon Shakespeare Festival (osfashland.org). The festival's 79th year began in February and continues through Nov. 2. The season features 11 plays, including four of Shakespeare's classics.
While you're in the area, check out the Britt Classical Festival (brittfest.org), Aug. 1-17 in Jacksonville, just 20 miles north of Ashland. Read our feature on the festival's new artistic director, Teddy Abrams, in this section.
If you head to the north coast this summer, remember that Astoria has two music festivals in June.
Back for its fifth year, the Tenor Guitar Gathering (tenorgui-targathering.com), June 5-8 will feature the largest number of tenor guitar performers convened in one location. Professional tenor guitarists from Montreal to Nashville will travel to Astoria for a weekend of performances, parades, activities, singing and workshops taking place at various venues and impromptu locations downtown.
Central Oregon is Overflowing with Fun
"Central Oregon is overflowing with wonderful places to take out- of-towners to see; places we locals go regularly," says Alice Huskey, a member of Shalom Bayit/Jewish Community of Central Oregon.
Alice asked other Shalom Bayit members about their favorite places to take their visitors or spend time themselves, and here's what they came up with: Tumalo Falls is a beautiful, easy hike; Sparks Lake for canoeing and fishing; Todd Lake (the old growth grove is magical); High Desert Museum is great for all ages; Rafting on Big Eddy; Bike riding in Sunriver; Floating/paddle-boarding the Deschutes River from Farewell Bend Park to Drake Park; Smith Rock for climbing or just taking in the amazing "grand canyon" of Central Oregon; and Taking the "magical mystery tour" –The Funny Farm and Petersen Rock Garden in Tumalo.
Free music venues were high on the list too. They included: Munch n' Music on Thursdays, Les Schwab Summer Concert Series on Sundays and Alive After 5 in Bend's Old Mill District on Wednesdays during the summer.
It's hard to find a week or weekend in Bend in the summer where there isn't some festival – Children's, Balloons over Bend, Bend Summer Festival and bike races galore!
Visitors to nearby Sisters can find a rodeo, quilt, car and craft shows. Central Oregon is also a great home base for exploring the Painted Hills, Crater Lake the Cascade Lakes and mountain trails, according to JCCO folks.
Lighting up the marquee of the Liberty Theater June 13-29, the Astoria Music Festival (astoriamusicfestival. org) will host more than 26 classical, opera and chamber music performances from world-class stars and ensembles rarely seen outside of the largest U.S. cities. The gala's opening act will feature renowned singer and sold-out performer Angela Mead from New York City's Metropolitan Opera in Verdi's sweeping tragedy "La Traviata." The most prominent Jewish performer this summer is tenor Allan Glassman, who has been a member of the New York Metropolitan Opera for many years and sings all over the world. In addition to his past performances at the Astoria Music Festival, he recently starred as soloist at Portland Opera. In Astoria this summer Glassman will star as Bacchus, the God of Pleasure and Wine, in Richard Strauss's romantic "Ariadne auf Naxos" (7:30 pm, June 18). Astoria Music Fest Director Keith Clark says that Bacchus is considered the most difficult heroic tenor role in all opera, and he is looking forward to hearing Glassman in the role. While you're in Astoria, visit the beautiful new Garden of Surging Waves, which recognizes Chinese influences that helped shape and drive Astoria's economy over the past 200 years. Founded more than 200 years ago, Astoria is the oldest American settlement west of the Rockies. The town's roots trace back to John Jacob Astor, who established the Fort Astoria trading post near the mouth of the Columbia River in 1811.
While many travel to Central Oregon in the summer for the wealth of outdoor recreation opportunities, Bend also offers a summer art and music festival July 11-13. The Summer Fest (visitbend.com) draws artists and performers from all around the Pacific Northwest and features top national musicians. The streets are also filled with a wide array of family activities, wine and gourmet foods, a food court and Deschutes Brewery libations.
One way to explore the state's natural beauty is to visit one of Oregon's 197 state parks (oregonstateparks.org). Read the story in our J Kids section about Oregon Parks and Recreation Department's Let's Go Camping program, which organizes weekend camping trips for families new to camping. They even supply the tents and other equipment.
To find more fun places to visit, check out traveloregon.com.