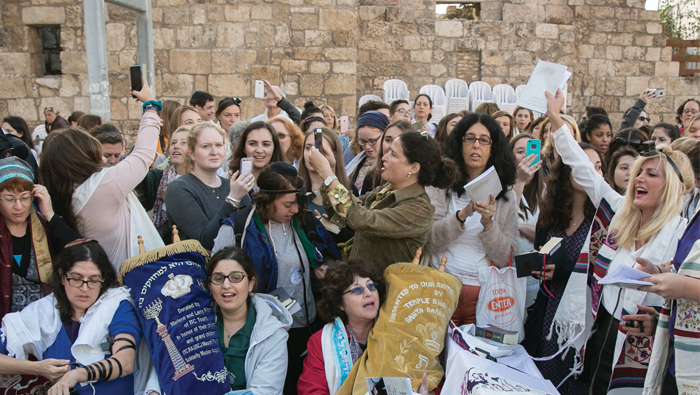 (Condensed from history provided by Nechama Namal, Resource Development Director of Women of the Wall)
2003: Supreme Court decision gives women the right to pray as they wish at the Kotel, but only at Robinson's Arch.
2009: WOW stops praying at Robinson's Arch because it remained in disrepair and was not yet suitable for worship.
2013: Judge Moshe Sobel ruled that the State of Israel had not renovated Robinson's Arch in a manner befitting a holy place.
2014: Israeli government invited WOW, the Reform Movement, the Conservative Movement, the Jewish Federations of North America and the Jewish Agency to discussions for a plan to transform the southern plaza area of the Western Wall – also known as Robinson's Arch – into a pluralistic place of worship. The site was to be renovated and the entrance to the Western Wall was to be changed so that the three sections – men's, women's, pluralistic – would be equally visible and accessible.
Jan. 31, 2016:
The Israeli government voted to implement the agreement by a vote of 15 to 5. None of its provisions have yet been implemented.