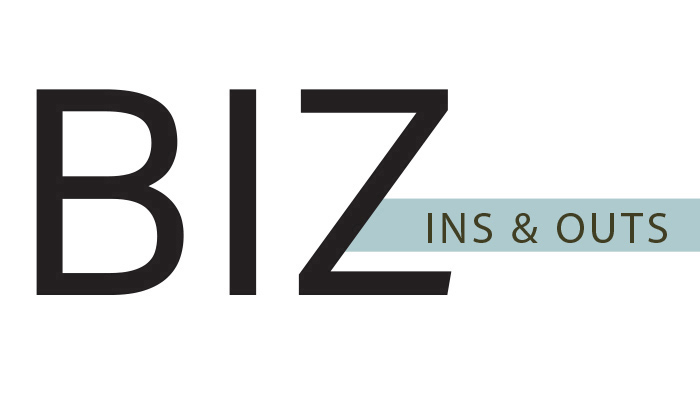 Marsha Spellman new president of JGSO
Long-time Portland resident, Marsha Spellman, has been named as the new President of the Jewish Genealogy Society of Oregon. Marsha became interested in genealogy after spending many years tracking down her family name. She discovered her last name was originally Kitrosser, as Spellman is a name that her grandfather seems to have picked out of a hat after leaving Romania en route to the U.S. Now with new family discovered in Argentina, Paraguay, Spain, Mexico and even a new cousin that lives five houses from her brother in NJ, her next journey is trying to discover family that may have survived the Holocaust.
After finally retiring from Converge Communications, a telecommunications consulting company she owns with her husband, Adam Haas, Marsha is hoping to expand the reach of the JGSO to help others in their journey to find their family. She is also mother to Jacob Haas and Leah Haas, and a new grandmother to Keshet, the next generation to add to her family tree!
Promotion for Kim Rosenberg of Rosenbaum Financial
Kim Rosenberg, Certified Financial Planner, has been promoted to Managing Principal of Rosenbaum Financial, Inc. In this position, Kim will be responsible for the strategic development and oversight of the firm's services to private clients. She will also be managing the company's specialized team of emerging talent. Kim is a principal at Rosenbaum Financial and serves on the company's board of directors. She will continue to serve clients in her role as a senior investment advisor representative.
Her areas of expertise are many. They include taking a holistic approach to wealth management by addressing the sophisticated financial needs of business owners, bringing guidance in the areas of diversification of wealth, tax minimization, estate planning, and other long-term wealth management strategies.
Kim holds a bachelor's from the University of Massachusetts at Amherst, and is a qualifying member of the elite Million Dollar Round Table (MDRT), which is an exclusive forum for the world's best life-insurance and financial-services professionals.
Y'alla coming to Multnomah Village
Executive Chef/Owner Kasey Mills of Shalom Y'all and Mediterranean Exploration Company will be bringing Y'alla, a Jewish-Israeli restaurant, to Multnomah Village in the early spring of 2020.
This fourth Mediterranean restaurant from Kasey centers around smoked meat as he plays with Ashkenazi-inspired food like smoked pastrami, matzo ball soup and chopped chicken liver. The menu features classic vegetarian items you would expect from Kasey like hummus, falafel and his lauded pita. Y'alla also introduces a family-style feast where guests can order prix-fix large format meat, fish, or vegetarian meals for parties of four or more.
Y'alla takes over the former space of Gastro Mania at 7850 SW Capitol Hwy, Portland, OR, which replaced Portland institution, O'Connor's restaurant in 2018.
Y'alla is the 10th operation backed by Avni and Renee and John Gorham's Toro Bravo Inc. Restaurant Management and Design Group which includes Toro Bravo, Tasty n Daughters, Tasty n Alder, Mediterranean Exploration Company, Shalom Y'all, Bless Your Heart Burgers and private event space PLAZA DEL TORO.
Les Gutfreund appointed director of Jewish Free Loan
Les Gutfreund is the new director of Jewish Free Loan of Greater Portland, an organization that offers interest-free loans to qualifying borrowers to help them receive financial assistance in times of need.
"Growing up in Detroit, my family were recipients of the benefits of Hebrew Free Loan. It was a lifeline for us and so many other people," says Les. To date, the Portland organization has given out 30 loans, totaling more than $90,000.
As director, his goal is to get the word out about the services they offer and to raise money to be able to increase the loan amount for recipients from the $4,000 limit currently available.
Other Jewish Free Loan groups across the country offer higher loan limits so people can receive assistance for things like tuition, Jewish overnight camp, teen Israel experiences, job loss or transitions, legal fees, housing, paying off high- interest debt, family planning, child custody disputes and small business loans.
For more information regarding loans or contributions, please contact Ben Winkleblack at 503-245-6219 or Les Gutfreund at 503-932-7783.
Michael Waxman-Lenz new CEO of American Technion Society
Serving as ATS's CFO since January 2017, Michael Waxman-Lenz assumed the Acting CEO role earlier this year and became the official CEO of the American Technion Society on October 2. "The Technion is extraordinary," said Mr. Waxman-Lenz. "I have seen how some dollars do more than others. And I've seen no country do more with less than Israel, and no institution do more with less than the Technion–Israel Institute of Technology."
Since April, Mr. Waxman has enacted initiatives that place a clear emphasis on fundraising, donor stewardship, and recruiting and retaining the strongest professional staff. He has met with Technion President Uri Sivan and many other key members of the University's new academic administration, and prioritized meeting with ATS staff, supporters, and lay leaders in key areas.
"Michael brings more than 25 years of executive experience at multi-national public companies as well as high-tech start-ups," said ATS President Steve Berger. "He understands what it takes to cultivate innovation, which is at the essence of the Technion's incredible accomplishments and discoveries."