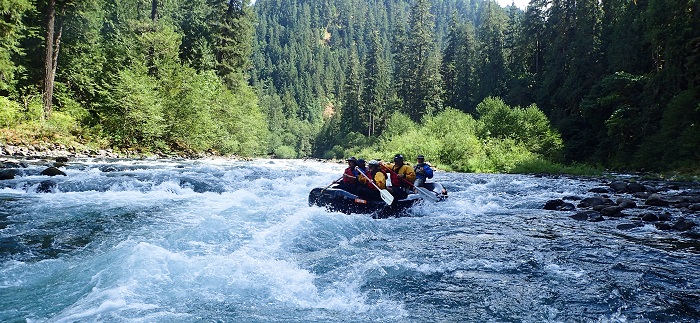 Story and Photos by Teresa Bergen
As daffodils and tulips poke through their green casings, Portlanders emerge from puffy jackets and knit caps to step into the sun. There's lots of fun to be had outside this summer. Here are a few reliable bets.
Try SUP Yoga
Paddleboards aren't just for paddling – people also treat them like oversized yoga mats. Several businesses in town offer SUP yoga classes. Next Adventure's class meets weekend mornings during summer at Sellwood Riverfront Park, and welcomes participants with or without experience in either yoga or SUP. Students secure boards to knots on a rope so nobody floats downriver, then ease their way into a series of seated, kneeling and standing positions adapted for SUP. Experienced yogis will find the paddleboard lends a whole new element to balancing in even simple poses, and the sights, smells, sounds and feel of the river provide a new perspective on a very old practice.
Raft the Clackamas River
An hour southeast of Portland, the Clackamas River roars through the Mount Hood National Forest. Blue Sky Rafting offer exciting whitewater trips though intermediate class 3 rapids in spring and summer. The water is higher and much wilder during spring runoff, but summer rafters find plenty of fun and wet thrills running rapids with names like Hole in the Wall, Toilet Bowl and Rock and Roll. Kids 6 and up are welcome. Expect to get wet.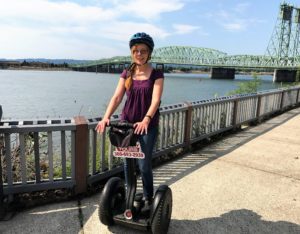 Check out the Vancouver Waterfront
If you enjoy riding, running or strolling river banks, now's the time to head north and see what developers have been doing in Vancouver. A $1.5 billion project has made the Columbia River the most accessible it's been for more than 100 years.  Wander the Waterfront Renaissance Trail, or join Vancouver Segway Tours to cover more ground. Check out the 40-foot-wide pedestrian Vancouver Land Bridge, which features indigenous plants, history displays and Native basket weavings. Then have lunch or a drink with a river view at one of the restaurants that opened up on the waterfront, like Twigs or WildFin American Grill.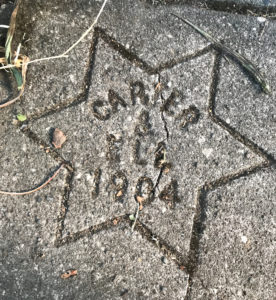 Tour South Portland with the Oregon Jewish Museum
The Oregon Jewish Museum and Center for Holocaust Education offers summer walking tours of the old Jewish neighborhood in South Portland. Walkers visit a settlement house that was built to help immigrants adjust to life in America, the former library where many immigrants improved their English skills, an old synagogue and the former site of Sarah Neusihin's pickle making operation. Along the way, guides tell stories about Jewish Portland, informed by the museum's extensive oral history collection. The two-hour tour covers about a mile of easy walking and unearths a part of Portland's history that has mostly been buried beneath new development. Summer tour dates TBD, or contact the museum to request a tour for your group.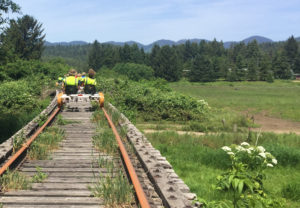 Pedal the Oregon Coast on Train Tracks
A cross between biking and taking a scenic train ride, railriding involves pedaling four-person carts down old railroad tracks. You can only do this a few places around the country, and one of them is with Oregon Coast Railriders, 90 minutes west of Portland in Bay City. Railriding is more relaxing than biking, as nothing else runs on this stretch of track, and guides stop traffic at road crossings. While pedaling the relatively flat 12-mile route, riders take in views of Tillamook Bay, estuaries, meadows and native coastal plants, and cross 200-plus-year old railroad bridges. Tours run May through October.
Participate in a $5 Fun Run
Portland Parks & Recreation designed its series of 5Ks to be basic, fun, encouraging and affordable. The races are scheduled on one Sunday per month, from April through October, at different parks around the city. Depending on the park, the course will probably be two or three laps around the perimeter. This year, faster runners will start at 8:45, followed by a kids' fun run at 9:20, then everybody else at 9:40, which is a much more reasonable time than many crack-of-dawn running events. There's something exhilarating and motivating about running with a pack of local citizens of all ages, even for runners who don't take it too seriously.
Teresa Bergen is a Portland-based travel writer and author of Easy Portland Outdoors, which features 100 fun things to do around Portland. She focuses on fitness, outdoors, wellness and vegan travel. Visit her at teresabergen.com.