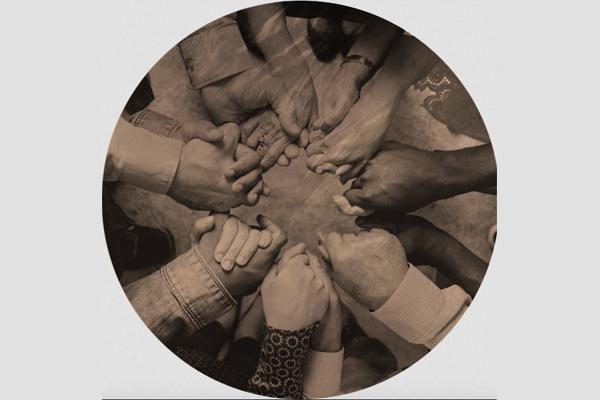 The Peres Center for Peace and Innovation, in partnership with the Interfaith Alliance for Safer Communities and Yala Young Leaders, hosted a virtual conference on hate speech on addressing rising levels of the problem in society. The workshop aimed to educate youth on the different forms of hate, the impact it has on individuals as well as communities, and how they can identify and combat hate in their communities. The event included participants from Australia, Israel, Germany, Turkey, the USA, Nigeria Palestine, France, and Switzerland, among others.
The event heard that hate speech is speech that incites hatred or prejudice towards a group based on race, nationality, ethnicity, country of origin, ethnoreligious identity, religion, sexuality, gender identity or gender.
Research presented at the event showed that hate speech leads to measurable harm including psychological and emotional, higher infant mortality, greater levels of substance abuse, and lower life expectancy. In addition to harming the targeting community, hate crimes can also lead to socio-economic harm to their broader communities.
Dr. Andre Oboler, CEO of the Online Hate Prevention Institute discussed the impact of social media in amplifying hate speech. He outlined solutions that include the use of data and AI, the use of content moderators, and the ability of the community to police itself through enhanced reporting functions within each social media platform.
He said: "The danger is not so much that people might read content inspired by hate speech, but rather that they may be induced to accept it as a valid point of view, a fact of life, or something with which one may or may not agree, but not something whose dissemination one should oppose. This is where the risk lies. Some people will feel affected by it and will want to do something against hate speech, but others will remain passive and consider it normal."
While some of the larger tech and social media giants are making moves to combat hate speech, too much is still slipping through gaps where AI or human-led measures don't recognize hate speech when it occurs. Meanwhile, fringe social media sites are actively promoting themselves as places where free speech is tolerated. The conference heard calls for social media companies to invest more heavily in preventing and addressing hate speech on their platforms.
Dr Oboler led a lively discussion on how society should balance the right to free speech with mitigating the harms from hate speech, including the role governments play in defining what free speech is and whether it should include, for example, incitement to violence.
Speaking on behalf of the IAFSC, Sean Patrick said, "Hate crime and the use of religion as a political tool is increasing all the time. The harm that hate crime causes to individuals, the sub-group and the whole community leads to a negative socio-economic impact as a whole. The impact can be felt on society, the economy, technology, the security, and the overall safety of communities."
Sean added: "Our working model is simple but effective. We work towards eliminating these issues by encouraging dialogue between all stakeholders like this workshop today, the development of practical response tool kits and by fostering partnerships that bridge gaps. One of these partnerships is with the Peres Center for Peace and Innovation who play a central role in promoting interfaith cooperation regionally."
Hajar from Morocco, a Yala Young Leaders alum who participated in the event said, "The timing for this session was on point. Today, social media has exposed the ugly face of our world; we're witnessing terrifying rates of hate crime all over the globe. It's very important to understand what hate crime is for us to be able to recognize it and then fight it and that's exactly what the workshop provided us."