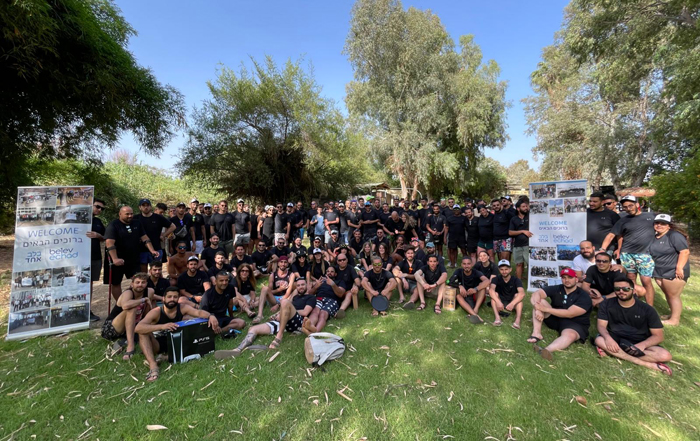 Photo: Group photo of wounded soldiers during the retreat.
One hundred and fifty wounded Israel Defense Forces (IDF) veterans got a special five-star retreat this weekend when the New York-based nonprofit Belev Echad hosted them at the Ramot Hotel Resort in Jerusalem for an unforgettable vacation.
"Now more than ever our soldiers need a community, and they need support," says Rabbi Uriel Vigler, co-Founder of Belev Echad. "It's been a tiring few weeks for our wounded warriors in Israel, especially after Operation Guardian of the Walls. This is our chance to say thank you and to say that we're here for you. Belev Echad provides this incredible 5-star retreat to both women and men, and because of the pandemic, this is the first opportunity in a long time that our community is able to get together."
One of the 150 wounded soldiers that stayed over the weekend in the resort was ShayYair (37) from the city of Ofakim. Yair, who served in the Golani Brigate, lost his leg in 2003 after an RPG rocket exploded next to him.
"This weekend was such a pleasure and a great escape especially for IDF wounded soldiers who many of them also suffer from PTSD," says Yair. "It was a wonderful opportunity to reload and clear my head, especially in light of the recent operation in Gaza and the thousands of rockets that were launched at Israeli civilians. Some of them landed not far from my home."