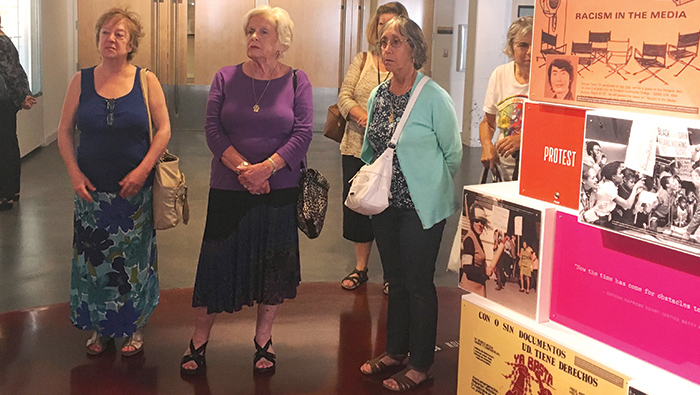 Those 55 and older are welcome to become Wondering Jews with the program created by Neveh Shalom congregants Estelle Wexler, z"l, and Julian Kaufman in 2015. Wondering Jews presents an active calendar of speakers, meet-ups and outings geared toward those lucky enough to be of retirement age and their friends.
During the spring and summer months, the group explores Portland; in the fall and winter months, it hosts engaging speakers. While the group is housed at Neveh Shalom, it is open to all members of the community.
Guest speakers generally appear the second Tuesday of the month at 2 pm in Neveh Shalom's Stampfer Chapel. Recent speakers include acclaimed author Ruth Tenzer Feldman and documentary filmmaker Enie Vaisburd. In October Rabbi Joshua Stampfer spoke about Israel's historic 70th anniversary. On Nov. 14 at 2 pm, Ellen Klem, director of consumer outreach and education for the Office of Oregon's Attorney General, will share information about how seniors can protect themselves against fraud and scams.
For more information, contact Neveh Shalom Membership and Engagement Director Daniela Meltzer at 503-293-7313 or programs@nevehshalom.org.