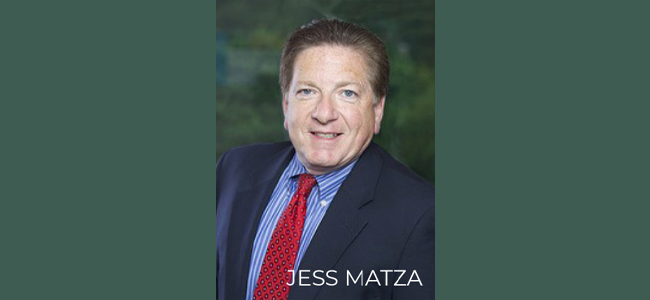 Jess Matza knows how overwhelming it can be when you are shopping for Medicare. He discovered this first hand when he was shopping for his own plan. There are so many different plans, not including the supplemental ones; the process can be daunting. Then there's the terminology: copays, deductibles, co-insurance, different premiums, it's hard to comprehend what you are reading, let alone understand it.
The fact is, Jess learned so much during his research process that he became a licensed independent career agent for UnitedHealthcare in Portland.
"I help people sort out the information," says Jess. "I try to educate them and I always ask them, 'What's your goal? What would you like to see with your coverage?' and then I point them in the right direction."
Jess explains why he went with UnitedHealthcare, not just for his personal plan, but for his professional position. "I found that UnitedHealthcare was offering some distinct advantages with their AARP relationship that made me feel they really cared about their clients."
UnitedHealthcare serves one in five Medicare beneficiaries in the United States. "There was no cost for the agent and therefore local support, someone that could review plans with me every year if I want," says Jess. "There is a personal log into my records that shows my coverage; I can view my claims for services, links to the nurse line 24/7, find my drugs and estimated costs that are in my network to name a few features."
He enjoys his new position because he finds it challenging and he is constantly learning. Jess had to be licensed through the state of Oregon and certified annually at UnitedHealthcare. He also has to participate in continuing education through the state of Oregon.
With approximately 2,200 people turning 65 in Portland each month, Jess has his work cut out for him along with other agents for UnitedHealthcare.
Jess recommends anyone turning 65 to seek the help of a professional agent, to make the process easier. He also answered a few specific questions for us in addition to providing additional resources to utilize when you begin the search for a Medicare plan.
Q: How did you do your research for a good plan that would fit your needs?
A: I started asking my friends, and family members. I heard about different plans, and companies that offered all the different plans Part A, B, C, D, and Medicare Supplement plans that have all their own letters N, C, F, G just to name a few, and I just had trouble making sense of it all.
Q: How did you end up with UnitedHealth Care as a provider for your Medicare insurance?
A: After doing my own research, and getting various opinions, I went to the following websites that detailed some great information: www.medicaremadeclear.com
www.medicare.gov,  and www.myaarpmedicare.com
Q: Once you learned the jargon, and what Part A, B, C, and D meant, what did you do next?
A: I learned that I could electronically compare the plans on-line, learn about the differences between Prescription Drug Coverage plans, Medicare Advantage plans and Supplemental plans. I then looked at the benefits and features, and estimated costs of each. There is more information at www.aarpmedicareplans.com
Q: What is the most exciting part of your job selling UnitedHealthcare Medicare insurance?
A: Meeting great people and educating them about Medicare and how it works. There are different options to pick from that include Medicare Advantage Plans, Supplemental Plans, and Prescription Drug Plans. It is a very rewarding career to be assisting people to make good choices for their insurance needs so they can stay healthy and live a good life.
For more information, contact Jess at 503-705-3637.