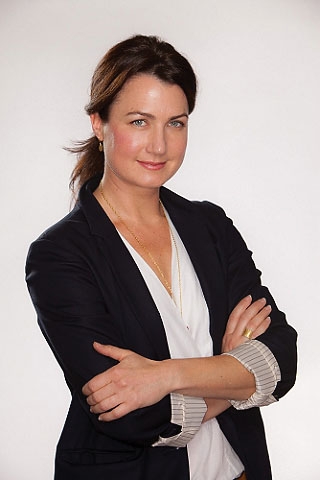 Ask 10 children – ask 50 – what they want to be when they grow up, and not one of them would pick Janet Kennedy Unitan's profession. The flip side: ask 10 parents what job they wouldn't take if you paid them, and I bet Janet's job would be on the list. Yet, in Janet's words, "I absolutely love my job."
Janet removes people's head lice for a living.
Janet runs Lice Knowing You in Beaverton. It's part clinic, part salon. People – lots of people – go there to get checked for lice. If they have them, they can purchase the company's all-natural proprietary treatments or they can make an appointment for Janet and her staff to laboriously comb every single critter from their hair. Results are guaranteed. The rest of the family gets checked for free.
Sherri Paru of Beaverton is a fan. She and her daughter had lice last summer, and it took them two months to get rid of them using over-the-counter treatments. "It was the longest summer of my life." This year, when her daughter started itching, Sherri went right to Lice Knowing You.
"It's warm and friendly and we were lice free in one treatment," says Sherri. Now they go in once a month to be checked.
That's one big source of Janet's job satisfaction. "Our clients are living with archaic parasites on their heads. Of course it creeps them out. Lice are actually harmless, but almost every single person, whether a CEO or a small child, is anxious and stressed. When they leave here, it's like a huge burden has been lifted."
Lice Knowing You is owned by Nancy Gordon, a Seattle-based businesswoman who launched four successful clinics there before dipping her toe in Oregon waters. The Beaverton office was first; Eugene was next, featuring mobile units. Janet handles the day-to-day operations in Beaverton, hires and trains staff, and does community outreach.
She visits pediatrician offices and she gives talks to medical staff, teachers and parents. She brings her team to do free lice checks for organizations like the Portland Jewish Academy and B'nai B'rith Camp. "I get to share accurate information and answer their questions," she says. "Everybody who gets treated can be an advocate for safe, effective prevention and treatment."
Janet graduated with a degree in environmental science and moved to Oregon to be with her sister, Sandy Nemer. She landed a job educating people about environmentally friendly building supplies and was in charge of the national distribution of a German line of nontoxic paints. She then took time off to have her two children, and her time hanging out at the MJCC with other young families is a memory she treasures.
Last year, though, as a single mother with two grade-school children, work again became a priority. Janet hoped for something consumer-based but health-related. Educating people to remove stigma about lice appealed to Janet, and the natural products are another key factor. The businesswoman, the scientist, the mom and the Jew in Janet all told her Lice Knowing You was perfect.
The CDC estimates there are up to 6 million reported cases of head lice a year in the United States, and that's just in children. "If every person used just one bottle of drugstore lice product, that's a lot of chemical," Janet says. "The reality is most people have to treat over and over because they don't do it right the first time. As a biologist, I can't help but be troubled." Janet would like to see some responsible research on exactly how over-the-counter chemicals like drugstore lice products are impacting the urban environment. Meanwhile, she's treating people naturally, one at a time.
"I believe in tikkun olam," Janet says. "How wonderful that it's part of my job."
***
Lice in Your Life? Advice from Janet Kennedy Unitan
If you think you may have lice, do a "wet check" to confirm it. Eyeballing isn't good enough. Lice are small and the nits are even tinier. Using a fine lice comb (available in the health/beauty section), comb through carefully from scalp to the ends of the hair.
If you do have lice, you must remove them manually using a product and a lice comb until there is nothing there. For a little girl with long hair, this can take a few hours. Lice Knowing You's professionals estimate 45 minutes for short hair, up to two hours for long hair.
If you don't have lice, don't treat them proactively. The drugstore products are strong chemicals and won't keep lice away once they are rinsed out. You may want to consider LKY's prevention spray that uses natural oils, but there are other things you can do.
To avoid lice:
• Keep long hair tied back.
• Teach your child not to share scarves, hats and brushes.
Janet's last piece of advice:
• Don't get scared, curtail play dates, or otherwise let lice take over your life.
Lice Knowing You • 503-874-4824 • www.LiceKnowingYou.com
Final note: I know you wanted me to ask this question, and of course I did.
No, Janet has never caught lice from a client.
Liz Rabiner Lippoff is a Portland freelance writer and a medical marketing specialist at Liz, ink: www.LizInk.biz.