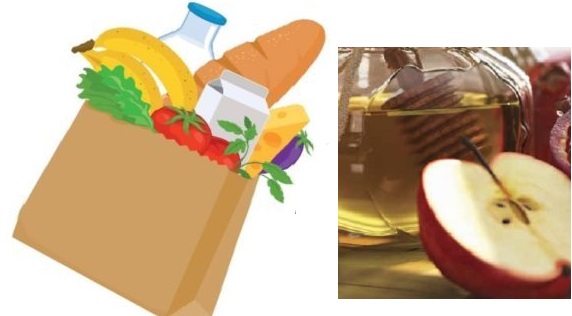 Jewish Family & Child Service is seeking volunteers to deliver boxes of kosher food to local Holocaust survivors on Sept. 8.
JFCS has partnered with the Sunshine Division to provide kosher certified food boxes to local Holocaust survivors on a quarterly basis. These boxes contain staples like rice, pasta, peanut butter and seasonal produce as well as some chocolates and other treats. These boxes weigh approximately 20 lbs each and are delivered to the doors of local survivors.  With Rosh Hashanah coming later in the month, the upcoming deliveries will also contain apples and honey!
JFCS clients in need have received Passover and Thanksgiving food boxes for many years. The advancing ages of Holocaust survivors and increasing cost of food has prompted JFCS to partner with the Sunshine Division to launch a quarterly kosher food box delivery. During the first delivery June 11 about 80 kosher food bags were delivered.
JFCS would love your help delivering these food boxes on Sunday, Sept. 8, with box pickup beginning at 10 am.  Pickup will be from the Sunshine Division Warehouse near North Interstate Avenue, with most deliveries are made in the Southwest quadrant of Portland. The length of time will depend on the amount of food boxes volunteers choose to deliver but shouldn't take longer than an hour. Families are welcome and encouraged to participate!
Pick up of boxes and addresses for delivery will take place at the Sunshine Division warehouse at 687 N. Thompson St.  in North Portland.
To volunteer or for more information, contact JFCS Development and Volunteer Manager Tavia Berrigan at 503-226-7079 ext. 134 or tberrigan@jfcs-portland.org.