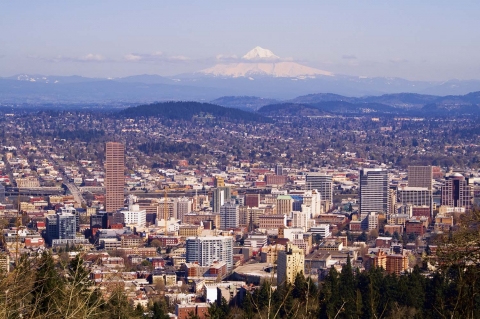 The old saying that an Englishman's home is his castle means, according to an 18th-century British Prime Minister: "The poorest man may in his cottage bid defiance to all the forces of the crown. It may be frail, its roof may shake, the wind may blow through it, the storm may enter, the rain may enter – but the King of England cannot enter."             
In the United States, Englishman has been removed from the phrase but American homeowners have likewise viewed their home, however modest, as their castle. Until recently, they saw their "castle" increasing in value year by year almost as certainly as day followed night.
The housing crisis, which began in 2008 with its continuing spate of tragic foreclosures and more and more homes worth less than the mortgage owed on them, created a dire situation that still plagues millions of homeowners throughout the United States.
According to the February 2012 report by the National Association of Realtors: "The existing home sales, which are completed transactions that include single-family homes, townhomes, condominiums and co-ops, slipped 0.9 percent to a seasonally adjusted annual rate of 4.59 million in February from an upwardly revised 4.63 million in January."
This may not seem like good news about the housing market, but such sales were actually 8.8 percent higher than the 4.22 million-unit level a year earlier in February 2011.
The report indicates that as of the end of February 2012, there is a six-month supply of inventory nationally at the current sales pace.
But what are the conditions in the local Portland market and other cities in Oregon, such as Salem and Bend, and how do they compare with the rest of the country?  Well, according to a recent segment on the Jeff Kropf show on KUIK radio, there is good news in the local real estate market.
Dave Hopkins of Summa Real Estate told Kropf that he had "just enjoyed an amazing week of real estate sales with multiple offers in different parts of Portland."
Hopkins said that in Portland, "Realtors are seeing the lowest inventory levels since 2007, which contrasts favorably with much of the rest of the U.S."
Hopkins, however, bemoaned the fact that even with higher offers, local banks send out appraisers who value the properties at several thousand dollars less than the highest offer.
With the normal capitalist truism that supply and demand rule, less supply must surely mean that prices go up. Right?
"Local banks and appraisers," Hopkins suggested, "are not recognizing such facts."
"Buyers and sellers make the market, but the banks," as Hopkins points out, "are sitting on billions of dollars, yet are not giving appropriate appraisals, and it is a source of much frustration."
That aside, Hopkins believes that the Portland metro area is now below three months in total inventory, which includes all the foreclosures in the market and the short sales.
He pointed out that Salem is not as hot a market as Portland. Bend, because it is more of a recreational area, is still lagging. But when inventory finally is depleted, it is a market that has a tendency to fly back quickly. Nevertheless in both Bend and Salem, prices have trended down around 2% so far this year, he said.
Hopkins added that in Bauer Woods, in northwest Washington County, "You can barely keep a house in the market and prices are up 5 to 6% there right now." Other rising neighborhoods include Hawthorne, Fremont, Beaumont and Alberta Arts.
So perhaps, at least in much of the Portland metro area, the old adage that one's home is one's castle may be coming true again, even though it was battered and breached by an unprecedented economic and financial storm in what, for so many, became an Un-Real Estate Market.
___________________________________________
Portland Metro Residential Highlights
Median Sale Price | Total Market Days
2012 March 215,000 135
Year-to-date 212,000 135
2011 March 215,000 161
Year-to-date 215,000 165
Change March -3.3% -16.3%
Year-to-date -1.4% -17.9%
In March 2012, the median sale price of Portland area homes increased .3% over the previous year and were sold an average of 26 days faster than in March of 2011.
*Figures from Market Action, a publication of RMLS, The Source for Real Estate Statistics in Your Community — Residential Review: Metro Portland, Oregon March 2012 Reporting Period.