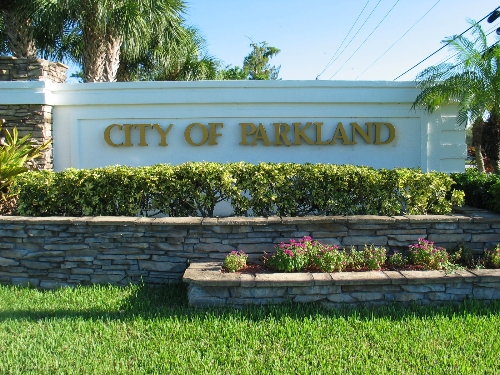 February 19, 2018
And there it is. The look. The look I knew I would see. And I will get it again and again, from this moment forward. I just didn't expect it to happen so quickly. As my family checked into our hotel tonight, after two nights of choppy, if any sleep, countless hours spent wandering around aimlessly in a state of daze and confusion, and an exhausting day of traveling. It was happening now. But at this moment, this moment that I knew would take place; I was still caught off guard…
The sound of the news helicopters brings back memories of my days in the feed room at NBC, and watching the chopper land right outside my window. In those days, the news was bad, and I saw horrible things. Sheets draped over motorcycle crash victims, way too often, a car chase flying down a highway at ungodly speeds, a child laying lifeless in a dirty swimming pool. However, when you see it that often, it becomes routine. It's terrible to say, but you get used to it. Only this was so incredibly different. Maybe it was the eight or so years that have passed, maybe it's that this time it's in my backyard, but this is unforgettable.
I'm living in a heartbroken community where everyone in a state of shock, a sea of faces with bloodshot eyes, undone hair and traces of mascara, each person looking like they haven't slept for days, and have obviously been crying. Endless alerts from residents' phones with social media updates about victims and constant texts from friends and family with their concerns. Shaking voices as people tell their stories…whom they knew or knew of, a girl from their synagogue, their daughter's dance class or the neighboring gated community. Seeing my neighbors so overcome with emotion that they don't know what to do next, pacing around our cul-de-sac, screaming in agony in their driveway with cars coming and going at all hours – this is our new reality. I'm not going to claim that I know how this or any of the affected families feel because I don't, and I have been thanking God for that as much as possible. But for my husband, and me watching it from just a few doors down puts it in perspective.
My son, at 8-years-old and just a few days, got to experience his first candlelight vigil. He sat on his daddy's shoulders as if he was watching a concert, crowded in the same amphitheater where he was handed his football trophy just a few months ago. He mentioned how he wanted a better look at the lighted angels on the stage and referred to them as "decorations," as only my son would do. He listened to the names of the victims read one by one; different members of the community bawling after the senior class president, so thoughtful and composed, announced each one. He observed the 17 sky lanterns fly off into the distance, but I'm not sure he realized what they stood for. He wanted to play in the park, and I had to tell him no. This wasn't the time. We were there to pay our respects to the victims and their families.
I've heard many refer to this experience as surreal. And, I guess what they say is true. You never think it's going to be you. Well, this one was too close to home. This IS my home. And even though I'm not close to any of those directly affected by this tragedy, I look at the pictures of the victims and their families, and I ache for them. I look at them, and I see my family. A photo of a mom and dad, a son and daughter, a dog or two, and a Star of David around someone's neck. That's my family a few years down the road.
The city I live in, our community where we joke about our silly "Parkland problems" will never be the same. People poke fun of Parkland's affluent neighborhoods with our fancy cars and golf carts, but if they could witness the outpouring of love and generosity that I've seen during the past few days, they would change their views of our Parkland community. We did drive our golf cart to the community vigil because we knew parking would be an issue, and I wanted to get home to my 4-year-old as quickly as possible, because now I am unsettled when my children are out of my sight. There is now an underlying sense of fear, and until it subsides a bit, I want my family together, all in one place.
I no longer have to refer to my community as "a little south of Boca" or "pretty close to Coral Springs." From now on, I know when I say I'm from Parkland, I will get the look. That look of terror in their eyes and shock on their face. And then, there will most likely be a follow-up question. The same question I asked my neighbor just one day ago. "Did you lose someone?" But I'm the lucky one. I'm the one that gets to answer with a sigh of relief. No, thank God. My family is safe.
Jill Beitscher Fox is a resident of Parkland, FL, and a wife, mother of two and professional producer and public relations executive.