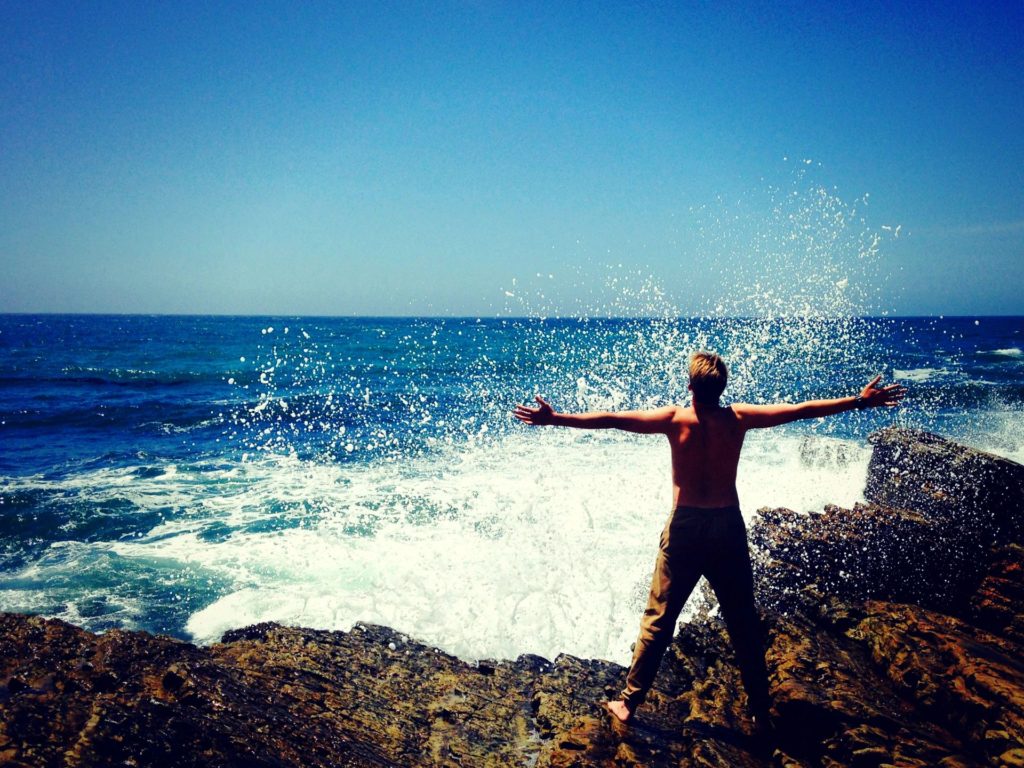 BROADWAY ROSE THEATRE COMPANY
Tigard, OR • 503-620-5262 • broadwayrose.org
Summer performances – "Mamma Mia!" (June 27-July 22) and "Guys and Dolls" (Aug.
2-19) – will be performed at the Deb Fennell Auditorium (at Tigard High School),
9000 Durham Road in Tigard. Broadway Rose has been producing professional musical
theatre in the Portland area since 1992.
JEWISH FEDERATION OF GREATER PORTLAND
6800 SW Capitol Hwy., Portland, OR 97219 • 503-892-7415
jewishportland.org/pride
Join your Jewish friends & family for the PRIDE PARADE in Portland, June 17. March in
the parade together as a community, showing our JEWISH PRIDE!
MITTLEMAN JEWISH COMMUNITY CENTER
6651 SW Capitol Hwy., Portland, OR 97219 • 503-244-0111 • oregonjcc.org
Get fit at the MJCC in our state-of-the-art fitness facility, relax in our main and warm
pools, stay active in our sports leagues, and socialize at one of our many cultural events
this summer. Kids enjoy full-day fun all summer long at MJCC Day Camp.
OREGON JEWISH MUSEUM AND CENTER FOR
HOLOCAUST EDUCATION
724 NW Davis St., Portland, OR 97209 • 503-226-3600 • ojmche.org
OJMCHE celebrates our first year in the heart of the city's cultural hub with R.B. Kitaj,
A Jew, Etc., Etc., the first Northwest overview of work by the internationally renowned
artist. Visit our galleries, core exhibitions, Museum Shop and children's corner and stay
for lunch in Lefty's Café. Hours: Tuesday-Thursday 11 am-5 pm; Friday 11 am-4 pm;
Saturday-Sunday noon-5 pm.
PORTLAND PARKS & RECREATION
1120 SW Fifth Ave., Portland, OR 97214 • 503-823-PLAY (7529)
PortlandParks.org
We are the proud steward of 10,000+ acres of parks and natural areas in Portland. We
offer more than 4,000 affordable classes and activities year round. Each summer we
have free movies and concerts in the parks, and offer structured playground activities
and free healthy lunches to kids throughout Portland.
PORTLAND SPIRIT CRUISES AND EVENTS
110 SE Caruthers, Portland, OR 9721 • 503-224-390 • Portlandspirit.com
The vessels and crew of Portland Spirit Cruises & Events form the premier fleet of
dining ships in the Northwest, offering public lunch, brunch, dinner, sightseeing cruises,
specialty events and private charters year round.
CONGREGATION SHIR TIKVAH
SHABBAT IN THE PARK
June 29 at Overlook Park • August 10 a t Fernhill Park • shirtikvahpdx.org
Pack a picnic and Join Rabbi Ariel Stone and Congregation Shir Tikvah as we celebrate
Shabbat and the beauty of the Portland summer. Enjoy live music, challah and dancing.
All are welcome.