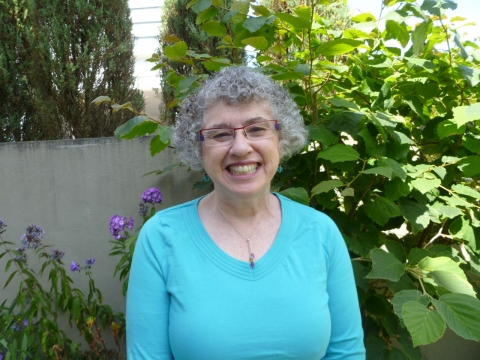 by Liz Rabiner Lippoff
"Taking the path less traveled by exploring your spirituality can lead to a clearer life purpose, better personal relationships and enhanced stress management skills."
Is that quote from a learned rabbi? Robert Frost? The Dalai Lama?
It's actually from the staff at the Mayo Clinic. ("Spirituality and Stress Relief: Make the Connection," www.mayoclinic.com/print/stress-relief/SR00035/)
I like their definition of spirituality, too:
"(A)t its core spirituality helps to give our lives context. It's not necessarily connected to a specific belief system or even religious worship. Instead, it arises from your connection with yourself and with others, the development of your personal value system and your search for meaning in life. For many, spirituality takes the form of religious observance, prayer, meditation or a belief in a higher power. For others, it can be found in nature, music, art or a secular community. Spirituality is different for everyone."
Barb Schwartz had what she calls an "awakening" in high school: she woke up one Saturday morning and decided to go to services. Her hunger for Jewish studies grew from there. In the '60s, though, her options were limited. The ordination of the first woman rabbi in America wasn't until 1972; Portland State's minor in Judaic studies was years off. She settled for a major in education and a minor in philosophy. After a stint as an elementary school teacher and an aide and then principal at Congregation Shaarie Torah's religious school, she spent 13 years as the director of youth education at Congregation Neveh Shalom. It was a time of huge growth for the program, and Barb found it very satisfying.
Then a training program to learn how to infuse spirituality into teen education resonated so clearly with her that it became the focus for a new career that is all she could have hoped for: she's a certified spiritual director.
Ironically, as a spiritual director, Barb actually doesn't "direct" at all. "People don't come to me to learn about my spirituality; they come to explore their own. I am here to help them find what they are looking for."
People explore spirituality for many reasons. "Sometimes there is a turning-point issue. A family member seriously ill, a death, a divorce can trigger a spiritual awakening. What is the meaning of my life if this pillar has suddenly been shattered? It can shake your whole life foundation."
Some of Barb's clients are Jewish, some of another religion, and some have no religion at all. She has people who don't believe in God but want to … and others for whom God isn't even an issue. "Spirituality," she says, "is nondenominational."
Spirituality during the holidays
The themes of the High Holidays naturally lead people to think about forgiveness and self-improvement, Barbara says. "We ask God to forgive us for our sins, but you can't ask for atonement unless you know where you have missed the mark. The obvious next step is: What am I going to do to get closer to the mark next time?"
Cantor Ida Rae Cahana of Congregation Beth Israel agrees: "People who haven't set foot in a synagogue for years suddenly, for many different reasons, find themselves at the door. We are all seekers after meaning, and these holidays offer the perfect framework within which to explore the big questions of life."
Seeking Spirituality … holidays and any days
Barb offers suggestions for those who want to make the holidays, and any day, a step on the path to a more spiritual, centered life.
1. If you are having "stirrings," pay attention to them. One way is to sit in silence for 10 minutes, starting a meditation-like experience. Making a habit of it can be incredibly valuable.
2. Take stock of yourself. You do this during services, but you can do it every evening when you look in the mirror. How did I do today? Be specific with your compliments and your criticism. Then ask: What can I do tomorrow to be a better person than I was today?
3. Read Psalm 27: "The Lord is my light and my salvation." Some Jews read it every day of the month preceding Rosh Hashanah. "Be strong and let thy heart take courage" can be a comfort any day.
4. Write your own prayer. Bring it to services or tuck it under your alarm clock.
5. Don't be passive, whether going to services, sitting in silence or doing any other task. Interact – in your head and your heart – with what is going on around you. Life is a potluck; you really do need to bring something to the table.
Barb offers a complimentary visit to those who may want a guide on their spiritual path. barbschw@gmail.com.
Liz Rabiner Lippoff is a Portland freelance writer and a medical marketing specialist at Liz, ink: www.LizInk.biz.