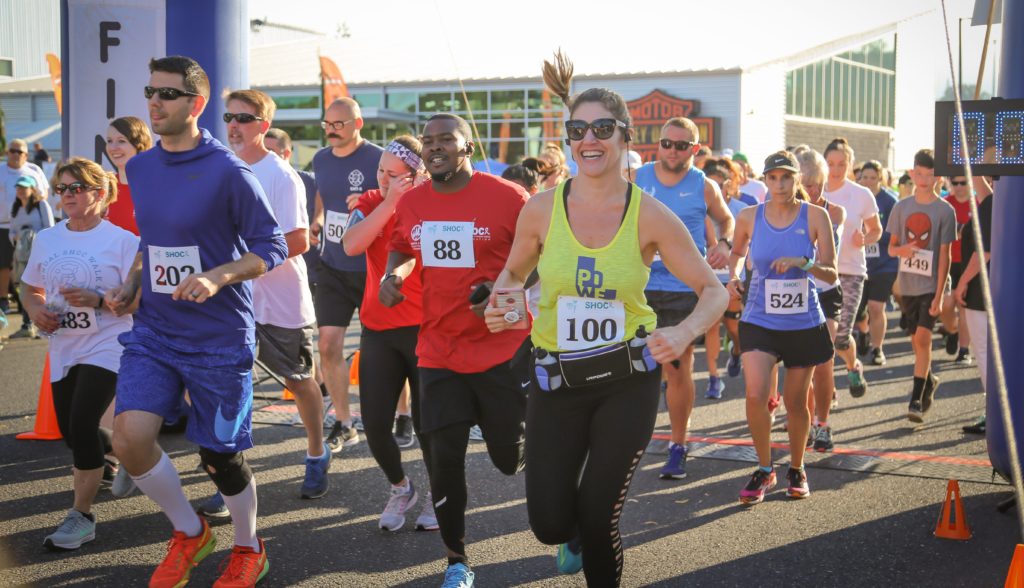 The 15th Annual SHOC Walk & Run will be Aug. 3 at Latus Motors Harley-Davidson in support of ovarian and gynecologic cancer research. The event begins at 7:30 am with KATU's Rhonda Shelby leading the opening ceremony with the walk and run beginning at 8.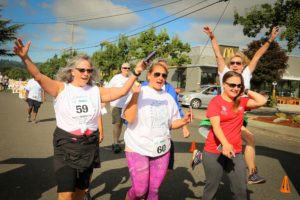 Participants will enjoy a beautiful 5K/10K walk or run or a 1-mile family walk along the Clackamas River and through the city of Gladstone. A warm pancake and griddle breakfast will await participants as they return from the course. Gynecologic cancer survivors may indulge in an exclusive sit-down breakfast beginning at 8:30 am. Other attractions include massage, music, the Last Regiment of Syncopated Drummers, face painting, vendors, the Rose City Rollers and the Rose City Hogs.
The SHOC Walk is presented by The Sherie Hildreth Ovarian Cancer Foundation, a volunteer nonprofit dedicated to finding a cure for the disease that claimed the life of its founder. Sherie Hildreth, a Gladstone teacher and member of Congregation Beth Israel, lost her life in 2009 after a five-year battle with ovarian cancer. The Foundation has donated $1 million to ovarian and gynecologic cancer research at the Oregon Health & Science University Knight Cancer Institute. The SHOC Walk & Run commemorates and celebrates Sherie's courageous fight, her will to support women living with gynecologic cancers, her tenacity to raise awareness of these diseases, and her relentless pursuit to raise the funds necessary to develop an early detection screening or, even better, a cure.
Registration and other details are available at shocfoundation.org.