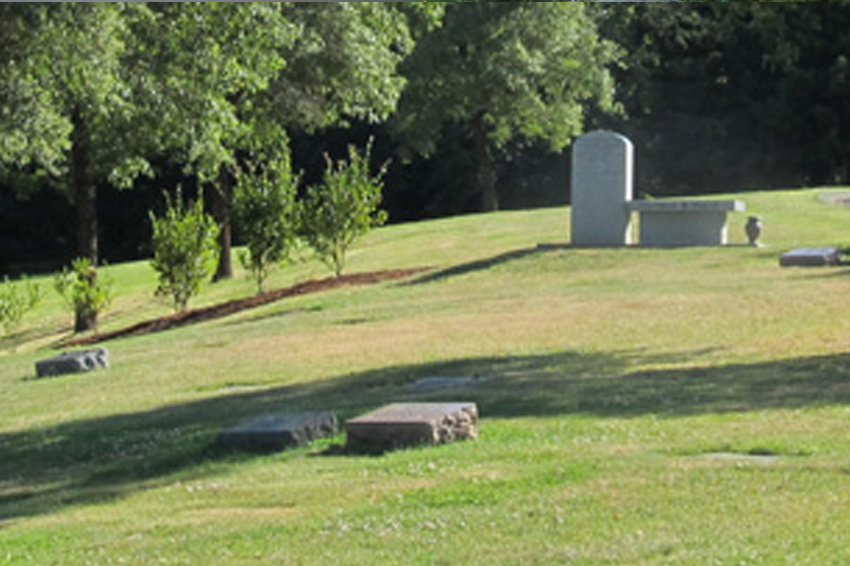 Bat mitzvah project allows community to bury its treasured trash
Congregation Shir Tikvah turns 13 this spring and celebrates its coming-of-age the same way all b'nai mitzvah students do: through learning and serving the community. The congregation's bat mitzvah project does both – all in the name of sacred trash.
Congregation Shir Tikvah Rabbi Ariel Stone explains, "As a congregation we have been generating bar and bat mitzvah programs, studying texts and engaging in creative tefillot for everything from Tu B'Shvat to Tisha B'Av. When we produced our own siddur, we realized we've run out of room to store any more of the sacred texts that we no longer are using.
"Since we have no space to wall off for a genizah (to store sacred texts), we chose as our project a different tradition for respectful disposal: the burial of our sacred texts in the consecrated ground of a Jewish cemetery," Rabbi Stone says.
Congregation Shir Tikvah is making available this ancient ritual to all comers in Portland.
"This is our way to serve the many people who have come through Shir Tikvah's door, not members or even people we've met, just eastside Jews who have come into possession of Hebrew texts that they know are special," the rabbi says. "Since we are celebrating our congregational bat mitzvah, we see this as our mitzvah project, a way of giving back something of ourselves to our larger Jewish community."
Congregation Shir Tikvah bookends May with two learning opportunities, both having to do with the mitzvah of properly handling worn out, sacred Jewish texts and objects.
On Wednesday, May 6 – erev Lag B'Omer – join Professor Oren Kosansky for his talk, Hidden Treasures: Lives and Afterlives of Jewish Texts. Kosansky is director of The Rabat Genizah Project and chair of the Department of Sociology and Anthropology at Lewis and Clark College. His free lecture begins at 7 pm at Congregation Shir Tikvah, 7550 NE Irving St., Portland.
For those new to the proverbial sacred trash, the word "genizah" is related to the verb "to set aside, reserve, hide." The professor explains that in Judaic tradition, documents containing references to God are forbidden from being destroyed, including any item with religious or legal references, such as ketubot (marriage documents) or business contracts.
The professor says, "A genizah is a repository for sacred Jewish texts that have gone into disuse. They should be protected from desecration and treated with respect. Following the rabbinic principle of treating sacred texts as living bodies, a genizah repository is often destined for burial in a cemetery."
To build on Kosansky's lecture material, Congregation Shir Tikvah and other organizations are planning a ritual burial of Jewish texts.
"As Jews we are often known as the People of the Book," writes Kate Farrell, chair of the Tefillah Committee that planned the ritual. "We value learning and treat the sacred texts we study and learn from with reverence. This reverence requires us to treat these books and documents which contain the Hebrew name of God with special care and respect when they are no longer usable."
On Sunday, May 31, the community will gather at the River View Cemetery to experience and participate in the ritual burial of sacred Jewish texts and objects. At 10:30 am participants will meet at the cemetery's main office, located at 0300 SW Taylors Ferry Road. From there, people will make their way – via car or bike – as a processional to the Jewish Cemetery at River View for a brief, traditional ceremony.
Congregation Shir Tikvah thanks its community partners in bringing this mitzvah to fruition: The Jewish Cemetery at River View, The Oregon Jewish Community Youth Foundation, River View Cemetery Association and P'nai Or of Portland.
If community members have materials for burial, Shir Tikvah will accept them at the following times and places:
At the May 6 lecture, at Congregation Shir Tikvah
May 1- 28 at the Jewish Federation of Greater Portland, 6680 SW Capitol Hwy.
At the May 30 burial ceremony, at River View Cemetery.
It might be easy to decide which books, scrolls and other materials emblazoned with the written word have gone to seed, but not everyone knows what kinds of objects require ritual Jewish burial.
How should materials be prepared?
They must come packaged in natural materials so they can be easily transported – a cardboard box or paper bag is best.
What can be interred?
This list is long and distinguished; visit shirtikvahpdx.org/sacredtrash for answers and additional, fascinating facts.
A recommended donation of $18 in support of this mitzvah is greatly appreciated. You may write a check to Congregation Shir Tikvah and mail it or bring it with you to the May 30 ceremony, or you may use your credit card at shirtikvahpdx.org.