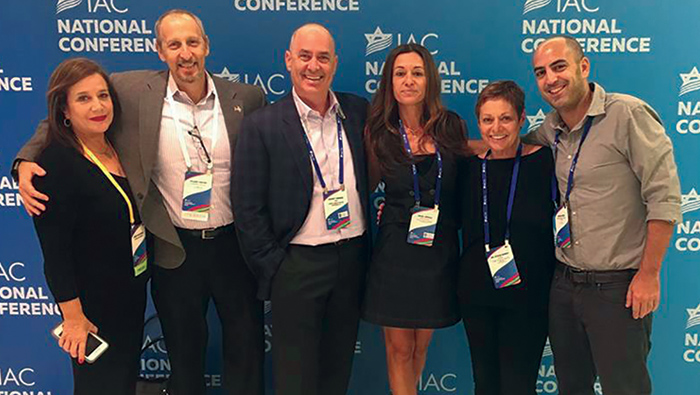 Oregon Jewish Life Publisher Cindy Saltzman was among the 2,100 activists and leaders who descended on Washington, DC, Sept. 24-26 for the Israeli-America Council's sold out national conference. Israeli and Jewish Americans gathered for three energizing days of inspiring lectures, workshops, panels and activities presented by 180 thought leaders from across the nation, Israel and around the world.
"U.S. & Israel: Shared Vision. Shared Values" was the theme of one evening that included an Ambassadors Fireside Chat with three of Israel's most distinguished diplomats – former UN Ambassador Ron Prosor, former UN Ambassador and the current Director General of the Foreign Ministry Dore Gold, and former U.S. Ambassador and the current Deputy Minister for Diplomacy Michael Oren.
"We are seeing a revolutionary change in Israel's foreign relations," said Oren, citing growing relationships in East Asia, Africa and the Arab world. "We enhance life around the world because our message is that we are the same – we represent the same values, the same liberties, the same freedoms."
The week after the conference, the Jerusalem Post recognized Adam Milstein, IAC co-founder and chair, as one of the 50 most influential Jewish figures who have made an impact in the world over the last year, and have the potential to effect change in years to come. Launched in 2007, IAC is now active in more than 27 states, we are the fastest-growing Jewish organization in America.
"This award is a testament to the historic accomplishments of the Israeli-American community in recent years," said Milstein.