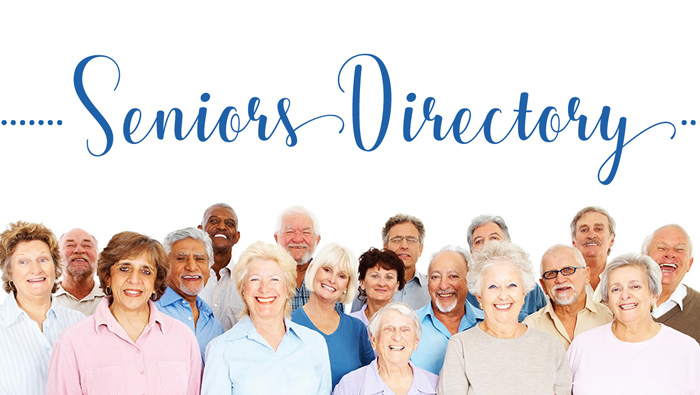 PRODUCTS & SERVICES
ADULT DAY SERVICES AT CEDAR SINAI PARK
6125 SW Boundary St.
Portland, OR 97221
503-535-4403
cedarsinaipark.org
This social model program provides socialization, support services and recreation in a secure, supervised setting. Group activities are adjusted to the needs, abilities and interests of participants to encourage self-esteem and feelings of success. Lunch and two snacks daily are included in the cost of the program.
ALL IN ONE MOBILITY, INC.
12833 NE Airport Way
Portland, OR 97230
503-255-5005
allinonemobility.com
We sell, install and service stair lifts, walk-in tubs, barrier free showers, wheelchair lifts, track lifts, elevators and more.  Visit our showroom near the airport to see and try stair lifts, mobility scooters, lift chairs, walkers, baths, showers, wheelchairs, elevators and other mobility products.  We service everything we sell.
COMPASS ONCOLOGY
265 N Broadway
Portland, OR 97227
503-280-1223
compassoncology.com
Compass Oncology is the largest independent cancer and hematology treatment practice in the region with over 40 physicians and oncologists providing medical oncology, hematology, radiation oncology, gynecologic oncology, pathology and breast surgery services. Our cancer specialists have subspecialty expertise in every type of cancer, including rare malignancies.
HEARING HEALTH
921 SW 76th Ave.
Portland, OR 97225
503-292-2995
yourhearinghealth.com
Portland's #1 rated provider of hearing aids, accurate evaluations, no & low cost repairs, reprogramming, hearing protection and listening technology. Thousands of people have relied on us over the past 16 years to keep them active, healthy and connected to the people and sounds they love. Next to Raleigh Hills Fred Meyer.
JEWISH FAMILY & CHILD SERVICE
1221 SW Yamhill St, Ste. 301
Portland, OR 97205
503-226-7079, ext. 121 • jfcs-portland.org
Jewish Family & Child Service provides social services that improve the lives of adults, families and children in the Jewish and general communities. We offer counseling, Holocaust Survivor Services, Emergency Aid, and services for adults and youth with developmental disabilities.
THE OREGON CLINIC
1111 NE 99th Ave.
Portland, OR 97220
503-935-8000 • oregonclinic.com
Top-Rated, Down to Earth. 59 of our providers received the 2017 Portland Monthly Top Doctors award because all of our physicians focus on respectful, compassionate care. Allergy to Vein treatment and everything in between, our specialists are leaders in their field committed to highest quality care individualized for each patient.
SINAI IN-HOME CARE
7412 SW Beaverton-Hillsdale #106
Portland, OR 97225
503-542-0088, ext. 106
SinaiCare.org
A nonprofit, licensed Comprehensive In-Home Care Agency, we serve seniors and people with disabilities in the Portland area. Our experienced team of nurses and caregivers provide reliable care coordination, personalized plans, assistance with daily activities, hands-on care and medication administration to help you or loved one remain comfortably at home.
SENIOR LIVING
CEDAR SINAI PARK
6125 SW Boundary St.
Portland, OR 97221
503-535-4300 • cedarsinaipark.org
Cedar Sinai Park and its many service affiliates is a nonprofit organization that provides residential and community-based care to seniors and adults with special needs. A broad-based continuum of care can be tailored to individuals' unique needs, and in a manner based on Jewish values of secure, supportive, loving and stimulating environments.
COURTYARD VILLAGE AT RALEIGH HILLS, LLC
4875 SW 78th Ave.
Portland, OR  97225
503-297-5500 • courtyardvillage.com
A welcoming, comfortable community where you feel you belong is important as you embrace a new adventure. Courtyard Village – Portland's active, independent senior living community – offers competitively priced apartment homes, a rich social environment, and a diverse calendar of events that fosters a youthful spirit and fun atmosphere.
HAROLD SCHNITZER HEALTH & REHABILITATION CARE CENTER
6125 SW Boundary St.
Portland, OR 97221
503-535-4300 • cedarsinaipark.org
The Harold Schnitzer Health and Rehabilitation Care Center is based on the Green House model. Located on the Cedar Sinai Park campus, it consists of four homes, each with 12 individual rooms built around a central kitchen and living area.
NORTHWEST PLACE
2420 NW Marshall St.
Portland, OR 97210
503-388-5417 • SRGseniorliving.com
Nestled in one of Portland's most vibrant residential neighborhoods, NorthWest Place is an active, luxury community that will change the way you think about retirement living. From restaurant-style dining and rooftop terrace social hours to a full calendar of events, residents are presented with new opportunities daily.
ROBISON JEWISH HEALTH CENTER AT CSP
6125 SW Boundary St.
Portland, OR 97221
503-535-4300 • cedarsinaipark.org
Robison Jewish Home offers short-term, post-acute rehabilitation services to assist in recovery from an injury or surgery. A rehab team works with patients of all ages to provide the services and therapy required to achieve full mobility.
ROSE SCHNITZER MANOR
6140 SW Boundary St.
Portland, OR 97221
503-535-4000 • RoseSchnitzerManor.org
Rose Schnitzer Manor is the happiest, healthiest and smartest retirement community in Oregon. We provide personalized care and support in a safe, warm, and nurturing environment nestled in 27 acres of urban forest and gardens. Enjoy nutritious, home-cooked meals, fitness classes, plus activities to stimulate mind, body and soul.
WEST HILLS VILLAGE SENIOR RESIDENCE
5711 SW Multnomah Blvd.
Portland, OR 97239
503-245-7621 • westhillssenior.com
For nearly 30 years, West Hills Village has built a strong reputation within the senior living industry. A beautiful environment, compassionate staff and wonderful friends all combine to make our community the perfect place for "aging in place."