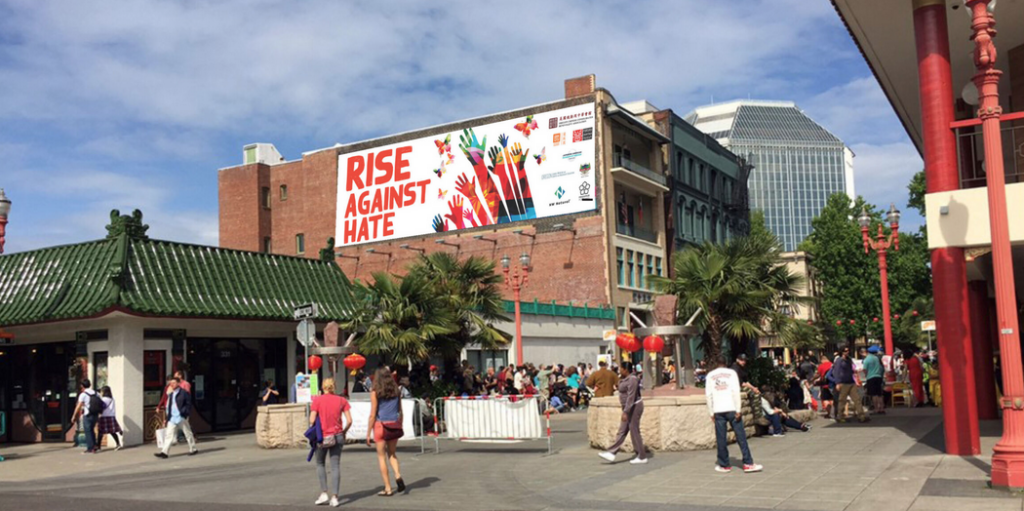 On June 21, 2021, the Oregon Chinese Consolidated Benevolent Association successfully fulfilled its project to put up a billboard with the message to "RISE AGAINST HATE."
On June 29, the billboard was dedicated with a group of directors and supporters of the CCBA. The billboard will be up for several months and is located in Portland's Chinatown.
The billboard was a joint project between cultural institutions including the Oregon Jewish Museum and Center for Holocaust Education.
The project is part of a larger Rise Against Hate Oregon project to defeat anti-Asian hate through targeted government action, broad educational programs, and harnessing the power of the entire AAPI community and all Oregonians statewide.