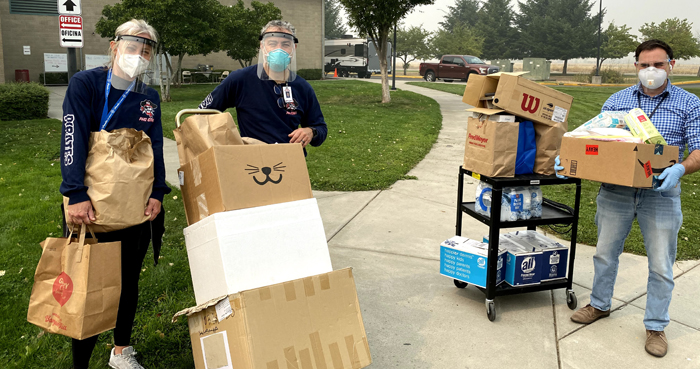 Photo: School staff accepts donated items at White City Middle School.
Portlander Richard Meyer is a businessman/consultant, founder of Challahman (Portland's tastiest kosher challah) and tireless volunteer.
In fact, during this interview, he was making a batch of challahs to be delivered to people all over Portland for Rosh Hashanah.
He recently drove to Medford to deliver supplies to the fire victims in Phoenix and elsewhere.
His motivation for that trip was when he saw Sallies Cohen's post on Positive Charge PDX's Facebook page this past Sunday asking for supplies for those affected by the fires.
Being the mensch that he is, Rich thought, "Someone has got to bring all that stuff to Medford."
"I figured I can wear my mask in my house or in the car, so I might as well do some good and drive the supplies myself," he says.
On Sept. 15, Rich drove a van full of donated items – toothpaste, toothbrushes, laundry soap, shampoo, sleeping bags, pillows, masks and much more – through 250 miles of smoke-filled highway to the White City Middle School in the Phoenix-Talent school district. When he arrived after his 4 1/2 hour journey,  he was met by dedicated school staff who accepted the donations and will distribute them to families who were made homeless by the Alameda Fire.
"They said a substantial number of families lost their homes in the fire and were so appreciative of the donation," says Rich.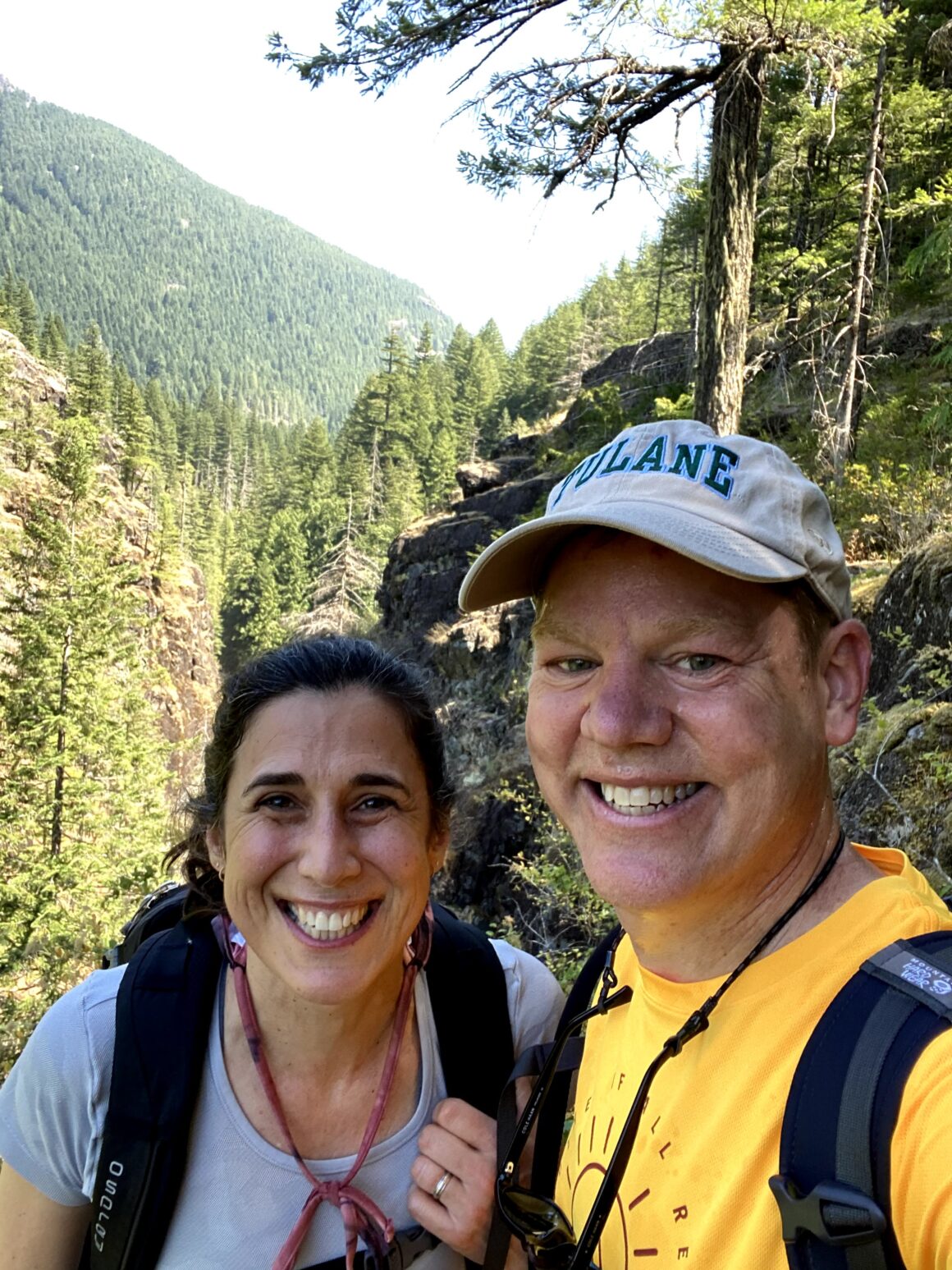 Sidenote: Rich mentioned that on Aug 17, the day before his anniversary, he and his wife, Erika, decided to take a hike at the Opal Creek Recreation Area but found that it was closed so they settled on North Santiam River.
The area where they took this photo has been destroyed by the fires.