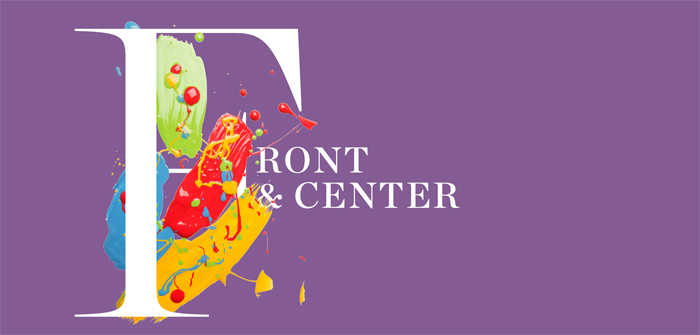 BONHAMS
Sheryl Acheson
Portland
Sheryl.acheson@bonhams.com
971-727-7797 or 503-312-6023
bonhams.com/oregon
One of the world's oldest and largest auctioneers of fine art and antiques. Bonhams' Portland regional office provides local access to the exceptional resources of our extensive global network. Whether building a collection or consigning property to our global auctions, we offer key benefits including complimentary auction appraisals, expert specialists in numerous departments, exceptional customer service, access to thousands of collectors, as well as Trust Accounting.
CHAMBER MUSIC NORTHWEST
Peter Bilotta, Executive Director
Gloria Chien, Artistic Director
Soovin Kim, Artistic Director
2300 SW First Ave. #103, Portland, OR
503-294-6400
info@cmnw.org
cmnw.org
Now in its 51st season, Chamber Music Northwest shares the richness and diversity of chamber music with more than 50,000 people through 80 events annually, including our Summer Festival of outstanding concerts, illuminating outreach activities, educational programs and support of young musicians, and innovative collaborations across the Portland Metro region.
For its 2021/22 Season, Chamber Music Northwest will present a strikingly diverse line-up of eight live concerts at four venues throughout the Portland metro area, with the first five recorded and available online.
The 2021/22 year-round season includes West Coast and North American engagements exclusive to CMNW, world premieres, and a wide range of chamber music favorites, undiscovered masterpieces, bold new works, and even a dance collaboration with Portland's BodyVox.
MITTLEMAN JEWISH COMMUNITY CENTER
Lenny Steinberg, Arts and Culture Manager
6651 SW Capitol Hwy., Portland, OR
503-535-3555
lsteinberg@oregonjcc.org
oregonjcc.org
MJCC offers a wide range of social, cultural, educational and arts programs including concerts, films, lectures, exhibitions and more. Many of these programs are offered in a hybrid format to support the engagement of community members who cannot readily travel to campus.
OREGON SYMPHONY
Claire Buchanan, Marketing Operations Coordinator
Fran Jamison, Director of Marketing
Matthew DiBattista, Marketing Manager
909 SW Washington, Portland, OR
503-228-1353
symphony@orsymphony.org
orsymphony.org
Adventurous programming. Inspiring collaborations. Bridging art forms. Connecting lives. Sparking conversation. Every day, and with each exhilarating performance, the Oregon Symphony is moving music forward.
TRIANGLE PRODUCTIONS
Donald Horn, Executive Director/Founder
1785 NE Sandy Blvd., Portland, OR
503-239-5919
info@trianglepro.org
trianglepro.org
For more than 30 years triangle productions! has brought thought-provoking theater to the Portland area. Our mission is, "to entertain and educate through the celebration and presentation of contemporary live theater, and to promote diversity and tolerance through the presentation of accessible, high-quality productions addressing a broad range of social and political issues."