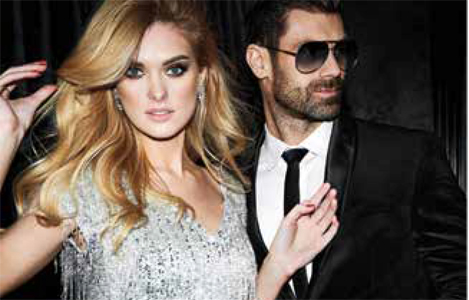 Gone are the days when every woman's right of passage was when she received her very own copy of Emily Post's 1922 book, Etiquette: In Society, In Business, In Politics and At Home. When asked about anything related to manners or social conduct, a key phrase would be repeated, "According to Emily Post…," followed by the rule in question.
Yes, as the years have gone by, some of Post's topics are no longer as relevant today as they were back in the 20s. But, two questions continue to be asked: What's the dress code? And, what does that mean for me?
I'm going to break down today's most common wedding dress codes for guests and redefine what each of them means for both men and women.
Dressy Casual is an opportunity to pretty much dress as you would any other day, just a bit more elevated so it doesn't look like you're simply running to the grocery store.
Ladies: A dress or skirt and dressy top would be a perfect outfit for the affair. If you'd prefer, dressy pants and a nice blouse paired back with some sandals or wedged espadrilles is another great option.
Gentlemen: Jeans or slacks and a button down with no tie would be a nice choice for a dressy casual wedding. If a jacket is necessary, depending on the season and time of day, choose a grey or blue sport coat or blazer. 
Cocktail Attire is the most common dress code for weddings during all times of year.
Ladies: This is your chance to break out your little black dress! If a dress is what you choose, keep it short – save your gowns for a more formal event. You can also wear separates like a long, dressy skirt and top or pants.
Gentlemen: A dark suit with or without a vest is your uniform. A dress shirt, tie, leather dress shoes and dress socks will complete the look. Don't be afraid to add some color by choosing a fun striped dress sock. This is a huge men's trend!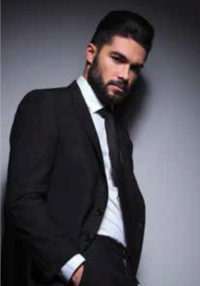 Formal Attire or Black Tie Optional
Ladies: You have choices here. You can either wear a dressy cocktail dress or separates, or you can take this up a notch and wear a floor length evening gown. Take the venue and weather into consideration when making this choice, but wear what you feel most confident in.
Gentlemen: It's time to dust off your tuxedo. A black tuxedo with a formal white tuxedo shirt, cufflinks and a black twill, silk or satin bow tie will complete the look. Leather dress shoes and dark dress socks are a must.
Black Tie
Ladies: Alright, you've just been invited to a very formal event! Time to get all gussied up and put on your formal, floor length evening gown. Match that with a strappy heel or pump and a pashmina to keep you warm in the evening.
Gentlemen: Now let's get you looking dapper! A black tuxedo with a formal white tuxedo shirt and shirt studs will have you looking like a star. Cufflinks, a black bow tie and patent leather or velvet tuxedo shoes will complete the look. Extras that you can choose to wear, but are not necessary include cummerbund, vest and suspenders.
So next time you're invited to a wedding, don't stress over what you'll wear. The dress code is your guide. Instead of digging up your tattered copy of Emily Post's best seller, follow these what-to-wear tips and no matter what the attire, you'll be looking like a million bucks!