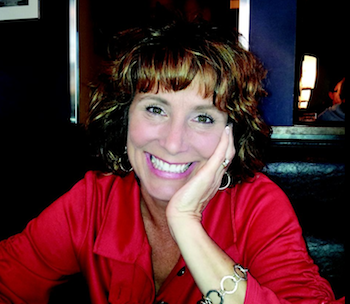 It's the largest purchase most of us will ever make. It's the place we call home. So should you seek the help of a professional real estate broker when you're ready to buy a house? With online information and financial decisions, things get confusing fast. We asked local pros to share how brokers help first-time and every-time buyers.
TAMMY BECKLEY: CASCADE SOTHEBY'S INTERNATIONAL REALTY, 503-476-2718, TAMMY@PORTLANDSFINESTHOMES.COM, PORTLANDSFINESTHOMES.COM
If Tammy Beckley looks familiar, it's probably because you've seen her on KATU's AM Northwest discussing such topics as What Women Really Want in a Home and Why to List Your Home Now. A principal broker at Cascade Sotheby's International Realty, she loves casually meeting prospective clients and chatting about how she can help.
"The market was in a slump for years, and the rebound hap- pened quickly," Tammy says. "There's no time to waste. You must understand the comparables and be decisive. The purchasing and negotiating process is full of pitfalls. People think they can handle a deal themselves, but as an agent with 15 years experience, I've seen so many unforeseen circumstances. The broker understands nuances, knows contract rules and can manage the deal in a professional, legal way. It's never as black and white as you think." Tammy enjoys meeting new people and takes prides in her ability to sense their needs. "I put myself in their shoes, so I'm good at pairing buyers up with the right homes in the right areas," she says. "You're working with them for three months on average and it's three months of personal decisions about home, children, finances, the dog. You get to know people quickly on a deep level, and it's fun to show them the house that is perfect for them."
KEITH BERNE: RE/MAX EQUITY GROUP, 503-734-6646, KBERNE@EQUITYGROUP.COM, KEITHBERNE.COM
A Portland native and graduate of Sunset High, Keith Berne got the idea to go into real estate while working as the regional director of Young Judaea. "A mother of one of my campers said I'd make an amazing Realtor," he says. "I'd been working in education with kids and families, so it was a natural transition." Now in business for 10 years, Keith often finds homes for the campers he once led.
Keith explains that until 10 years ago, brokers always represented the seller under Oregon real estate law. Now, there are three kinds of brokers: 1) buyer's brokers; 2) seller's brokers; and 3) a disclosed limited agency where, say, a buyer walks into the listing broker's open house and doesn't have his or her own broker. The listing broker can write up the sale.
Keith disdains the third option. "Buyers need the protection of their own broker," he says. "They need to be represented by a pro who knows the pitfalls. We live in a litigious society, and the way to stay safe is to have someone who knows what they're doing, from writing and negotiating contracts to inspecting properties. The key is avoiding surprises at closing and once the buyer takes possession of the house. This takes lots of experience. In real estate, it's imperative that everyone wins – buyer and the seller. A good Realtor makes everyone a winner."
ROB LEVY: THE ROB LEVY TEAM, 503-906-1444, ROB@ROBLEVY.COM, ROBLEVY.COM
"Why should a home buyer work through a broker?" Rob Levy asks. "Brokers help find properties and help close the deal. We save time. Buyers only look at houses that meet their needs. The river meets the road when they make an offer. They need a home inspection, sewer line inspection, radon inspection, all sorts of inspections. We negotiate with the seller on who pays for what. You need a Realtor to craft the best terms. And nowadays there are problems getting closed. At the end of the day, it's getting the right house at the right price – and getting a saleable house. Even in bad markets, good houses sell."
Rob has advice on working with real estate brokers. "Interview several and find someone you're comfortable with who listens to your needs," he says. "It's important to have a broker who is part of a team. One person can't do everything." Other advice? "Make sure you are loan approved – not just a prequali- fication. If you have a contact, fine, or else talk to your broker. Explain what you're looking for. Have a want list with 'must haves' and 'like to haves.'" Like others brokers we spoke with, Rob believes it's a great time to buy. "The affordability index is the lowest in years," he says. "Sales prices have dropped and interest rates are at historic lows. It's the best time in a generation."
JOE MENASHE, REALTY TRUST GROUP, 503-784-1855, JOEMENASHE@REALTYTRUST.COM, JOEMENASHE.COM
Joe Menashe's roots in Portland run deep. His grandfather emigrated from Rhodes to Portland and helped found Congregation Ahavath Achim. Today he and his wife, Joanne, belong to Congregation Beth Israel where she serves on the board. Joe is especially proud of his son, Aaron, who made aliyah two years ago and served with the Israeli Defense Forces. He's also delighted that his daughter, Andrea, has followed his footsteps and become a real estate broker.
"A good broker deciphers and interprets data," Joe says when asked about benefits brokers bring to potential buyers. "The information that buyers receive is usually national or citywide, but how a neighborhood performs in a market can be specific to the neighborhood. You may hear it's a buyer's market or seller's market, but depending on where you are in the city, the performance can be different."
"Right now homes in the close-in northeast and southeast bring multiple offers on new listings, especially if they are in the $200,000 to $400,000 range," Joe continues. "Property in Dunthorpe is more competitive. There are almost 18 months of inventory. Beaverton has so many pockets, and they behave differently. Brokers advise whether to make an offer lower or higher than asking price. People buy a home just once in a while, whereas a knowledgeable real estate broker is involved with the daily ebb and flow."
JEANNE PAUL, JEANNE PAUL TEAM, 503-497-5033, TEAM@JEANNEPAULTEAM.COM, JEANNEPAULTEAM.COM
"You don't know what you don't know," says Jeanne Paul when asked why home buy- ers should consult a broker. "Twenty years ago all real estate brokers represented the seller. Now there are buyer's brokers and seller's brokers. A buyer's broker advises, educates, protects and manages expecta- tions. Buyers do themselves a disservice if they don't take advantage of that. And buyers don't pay commission." Jeanne finds some potential buyers harbor misconceptions. They may believe that a for-sale-by-owner will cost less than a professional broker's listing. "They may end up paying tenfold down the road for things a real estate pro would advise about," she says. "My maid of honor bought a house built with the kind of composite stucco that experiences water intrusion. A good broker would know. Another misconception is that going through the listing broker saves money. The commission percent- age was signed into a contract, and the listing broker represents the seller."
Jeanne advises interviewing potential brokers and checking for knowledge of both local and global markets. "Some brokers know their neighborhood, but if you don't know what's happening globally, you can't react," she says. "When the market turned downward, it started in Florida and came across to Las Vegas and California. We knew it was coming, so we told our sellers – 'sell now.' I saw the upturn first in northeast Portland and knew it was coming to the southwest and northwest. People who don't pay attention to trends undervalue."
MJ STEEN, WINDERMERE REAL ESTATE, 503-497-5199, MJSTEEN@WINDERMERE.COM, MJSTEEN.COM
After 27 years in the real estate business, MJ Steen under- stands how brokers provide a valuable service to homebuyers. She prides herself on guiding clients through every step of the process.
"A good broker is a businessperson," she says. "You need to negotiate and write a competitive offer, especially now that the market is hot, and we are seeing multiple offers again. Out-of- town buyers need an introduction to the city neighborhoods and cultural activities. They need to buy in a community that fits their cultural, religious and athletic needs.
A young couple just starting a family might want to be close to the synagogue or Catlin Gabel." Regarding choosing the right broker, MJ suggests asking for referrals and browsing the Internet. Strict confidentiality is a must-have attribute. "People might want to make a life change, and they don't want everyone to know," she says. "Or maybe they're moving or getting divorced." "They say nurses and teachers make excellent brokers," Jeanne continues. "They're caring people who like to help others. Moving is one of the big stress areas in life. Even moving from the east to west side can be traumatic because of school changes. If out-of-town parents are starting new jobs, they are under stress. And, kids respond to houses emotionally. I always provide a lot of pictures. They can go on the Internet with mom and dad."
CAROLYN WEINSTEIN, HASSON COMPANY REALTORS, 503-802-6415, CAROLYNANDROBIN@HASSON.COM, CWEINSTEINPDXHOMES.COM
"I'm passionate about what I do," says Carolyn Weinstein. "And, I love working with my daughter, Robin. Our skills are complementary, so we can provide all the aspects of real estate."
Carolyn believes in helping homebuy- ers consider their lifestyle. "I get them thinking how the house will work for them," she says. "If someone is Jewish, I'll look at the dining room and ask, 'how many people do you have for Passover?' If they have small children, can they watch them from the kitchen? I used to work with a woman at another company. She had more repeat business, and I had more referrals. I worked so hard at finding the right house for people that most didn't move unless they left town."
"A broker will do much more than you would ever realize," Carolyn continues. "From the beginning to the end of the process, we stay with the client and give them advice. After I meet with them and find out their goals, I get financing. I show the properties and give the marketing data. What's going on in one part of the city is not necessarily what's going on in another. And I always like to attend my buyer's closing at the title company. The Jewish clients get a mezuzah. I have a stash of mezuzahs I've bought all over the world, and I try to give just the right one for the buyer and the house."