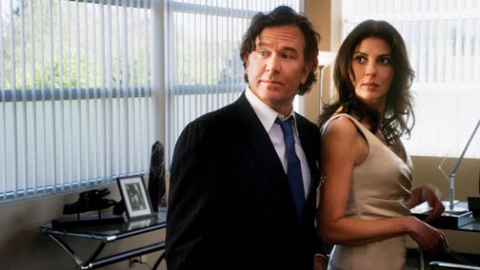 Portland seems to be on the tip of everyone's tongue these days. You'll often find our great city and state featured in national and international travel magazines and publications as one of the top places to visit and live in the world. This year alone, Great Britain's The Guardian put Portland on the top of their list of the five best places to live in the world – heralding our hipsters, music scene, microbreweries and food carts as enough reason for British folk to move across the pond. A recent feature on the website businessinsider.com put Portland on its "15 Hottest American Cities of the Future" list, claiming "Portland, OR will become one of the coolest cities for young people." It's hard to imagine Portland getting any cooler than it already is, but people seem to think we haven't reached our cool quotient yet.
It's difficult to pinpoint exactly why Portland is the city du jour, the talk of the town amongst towns, if you will. The natural beauty of the state and laid-back vibe of its residents have always been a huge draw – that's nothing new. No, it seems we owe a lot of our newfound attention to our televisions. In recent years we've seen a surge in Hollywood production companies choosing Portland as the location to film their TV shows, commercials and movies. One such film was the 2012 thriller Gone, starring Amanda Seyfried. The movie was both shot and set in Portland, and though not a huge box office success, it did a wonderful job showing off our beautiful city. Seyfried often tweeted how much she loved Portland while she was here filming. As our city's culinary scene has exploded, so has the number of visits from travel food shows like Man v. Food, No Reservations and a number of Food Network favorites.
Yes, it's definitely on our TV screens that Portland shines the brightest. TNT's hit series Leverage is a drama that follows a team of five, including a hacker, a thief, a grifter, a retrieval specialist and an insurance investigator, as they use their combined skills to take down corrupt, wealthy corporate and government figures. The show has been filming in Portland since its second season. Starting with its fifth season, which began in July, Leverage is now shot and set in Portland. New Zealand-born Jewish actress Gina Bellman stars as grifter Sophie Devereaux.
2011 saw the appearance of another Portland-based series with the October premiere of NBC's Grimm, both filmed and set in town. Grimm, a fantasy drama, revolves around Detective Nick Burkhardt as he learns he is a descendent of the Grimms, an elite line of protectors charged with keeping balance between humans and the mythical creatures that live among us. Each episode is based loosely on one of Grimm's Fairy Tales, and the show's dark and dreary tone makes Portland the perfect backdrop for the sinister creatures looming in the rainy shadows.
Last but certainly not least talked about of the new Portland-based shows is Portlandia. While Leverage and Grimm highlight both the beauty and the grittiness of the city and its residents, Portlandia likes to poke fun at them – and most times the jokes are dead on. Created in 2010 by native Northwesterner rocker-turned-actress Carrie Brownstein and Saturday Night Live star Fred Armisen, Portlandia is a satirical sketch comedy series that focuses on all of Portland's many quirks. "In general, things in a place like Portland are really great, so little concerns become ridiculous. There are a lot of people here who can afford financially, but also psychologically, to be really, really concerned with buying local, for instance," said Brownstein in a January 2012 article with the The New Yorker. The first episode begins with Brownstein and Armisen taking the local and organic obsession with food to a whole new level. This little IFC show became a surprise success, landing Portland in the spotlight once again.
All three shows have made it a point to hire locals for their casts and crews (nearly 80 percent of the people who work on Grimm are locals), and while all three productions have very different plots and characters and display Portland in unique ways, the one thing they do have in common is the benefits they've brought to our local economy.
Long-time actor Randy Shulman, who moved to Portland from Los Angeles in 2010, was cast in both Leverage and Grimm. "I never really thought these opportunities would be available to me once I moved to Portland," he says. "Had they done the auditioning in L.A., I would have never gotten the parts – the competition is just too fierce down there." He hopes more roles like the ones he had on Leverage and Grimm come his way.
Even dabbling actors with no previous TV experience, like Julian Rose of P'nai Or, found themselves in front of the cameras for Grimm. Though his part was small and he had no lines (he played the precinct janitor where Detective Burkhardt works), Rose says the experience was incredibly exciting and all the lead actors on the show were very friendly. One such actor, whom Rose says was wonderful to watch and work with, is Israeli-born actor Sasha Roiz, who plays the handsome Police Captain Sean Renard. "He came off as a big, bad, intense guy when acting, but as soon as the cameras stopped rolling he was as nice as can be."
The benefits go far beyond employing local actors for these shows. Shelley Midthun, who works as the Portland Development Commission's film and video liaison, says these shows brought in roughly $130 million to the local economy in 2011. "Each show has giant crews that are made up of mostly locals," she says. "Almost everything the casts eat and wear, and all of the random set supplies, are provided by Portland businesses." In fact, all of the plants, pots and greenery the Grimm crew buys for their sets are supplied by Dennis' 7 Dees, and much of the costuming comes from NE Fremont boutique Shop Adorn. Additionally, Grimm's special and visual effects are done by Portland media post-production house Hive-FX. "People may find filming a nuisance sometimes, but they need to remember that these productions do a lot of good for the city." Unfortunately the state's tax incentives for getting productions to film here are on the small side. Midthun is hopeful that as the industry continues to grow and the economy improves so will the incentives.
So why does Hollywood choose to film here? Boaz Frankel, local filmmaker and host and producer of the Pedal Powered Talk Show, says, "The city and residents are so supportive of creative endeavors. They don't make everything a hassle like they do in some cities." Frankel says the recent boom in filming is great for creating more guest potential for his talk show.
"The city's sustainable and green efforts are a real draw for so many," adds Midthun. "Plus, Oregon has so much to offer in terms of the environment and landscape that choosing to film here is a no-brainer." One distinction Midthun readily makes when talking about the local industry: "It's not about Hollywood coming to Portland and taking over – it's about Portland's own talented and creative entertainment industry rising up to meet Hollywood standards." And it's very clear Portland is doing just that.
________________________________
LEVERAGE – Timothy Hutton and Gina Bellman are part of the five-member Leverage team. Bellman was born in New Zealand to English-born Jewish parents of Russian and Polish origin who emigrated to New Zealand in the 1950s. Her family moved back to Britain when she was 11. Bellman is listed among the notable alumni of JFS (formerly known as the Jews' Free School) in London, the largest Jewish school in Europe. Her earliest film role was as King David's daughter Tamar in the biblical epic King David (1985). Her recipe for bubelah was featured in an article "Celebrity Kosher Cooking" in the November 2010 issue of the British magazine Pulse.
(TNT, 8pm Sundays)
________________________________
GRIMM – David Giuntoli as Nick Burkhardt and Sasha Roiz as Captain Renard in the Grimm episode entitled "Organ Grinder." Roiz was born in Tel Aviv/Jaffa to Rima and Jacob Roiz, who moved to the Jewish homeland from the Soviet Union. His family moved to Montreal when he was 7. In an interview with Buzzymag.com, Roiz said, "I grew up on Russian fairytales," and speculated some of those Slavic tales may someday be used on the set of Grimm. The Unofficial Sasha Roiz Fan Page on Facebook quotes Roiz's replies to questions posted in 2010. Asked about his wavy hair, he said, "My 'Jew-phro' is entirely natural. I think probably from my dad." He also commented on bigotry: "Unfortunately I have experienced racism in my life. Growing up as an immigrant and a minority, I faced different levels of bigotry and ignorance. Some more subtle, some overt, but all equally painful."
(NBC, season premiers Monday, August 13th 10pm)
________________________________
PORTLANDIA – Guest star Jeff Goldblum, right, with Fred Armisen and Carrie Brownstein as "Gavin & Molly" in Portlandia. Tablet magazine calls Brownstein "perhaps one of the city's best-known Jews." Born in Seattle, she has called Portland home for more than a decade. In a 2011 interview with The New Yorker, Brownstein said when she's at home in Portland she spends all her holidays with the Goldfarbs, "a family I've sort of adopted as my own." Formerly of the band Sleater-Kinney and now of Wild Flag, she has been profiled in The New Yorker and The New York Times magazine and has won raves everywhere from Slate to Spin. (IFC, season 3 resumes in January)
________________________________
A recent Portland transplant, Lauren Murphy is a lifestyle writer and editor whose articles have been published in Los Angeles Confidential, Aspen Peak, Hamptons Magazine and The New Jersey Star Ledger. A native of the East Coast, she is enjoying getting to know her new city and writing all about it. She can be reached at laurmmurph@gmail.com.
________________________________
Israel's Ministry of Tourism and American Friends of Tel Aviv University took six noted American culture journalists for a fact- and fun-filled tour of Israel with a focus on the burgeoning, internationally influential Israeli film industry in June.
Writers from Variety and the Huffington Post, among others, learned that Israel's film industry is on the frontier of creative techniques such as interactive cinema, and has produced the brains behind some of Hollywood's biggest hits, including HBO's In Treatment, Showtime's Homeland, and the Oscar-nominated movies Footnote and Waltz with Bashir.
Homeland, will film part of its second season in Israel. The American hit series is an adaption of Israel's Hatufim.
The journalists were guests of honor at the opening of Tel Aviv University's 14th International Student Film Festival, a bi-annual event that this year featured two conferences on integrating cutting-edge technology into the world of film – Interactive Cinema and New Media.
They attended the screening of Turbulence, the world's first-ever feature film with an interactive component. Using an Android/Apple application, the audience is invited to vote on plot direction at various points throughout the film. Currently being perfected by the faculty and students of the Department of Film and Television, the technology aims for a seamless integration of audience and art form.