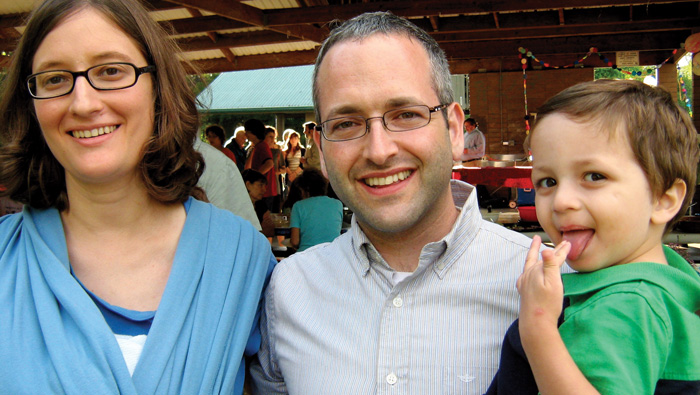 Rabbi Boris Dolin has leveraged his considerable contributions at Temple Beth Israel in Eugene to embark on an exciting new opportunity in Warsaw, Poland.
The native Oregonian received a job description from a progressive synagogue in Warsaw in early June; he was intrigued, but not sure he and his family could handle such a big move. After discussing it at length with his wife, Sarah, however, they decided this once in a lifetime opportunity would be worth applying for.
The Dolins are always up for an adventure and were interested in a unique cultural experience for their three children; the chance to help rebuild Jewish life in Poland was something they just couldn't pass up. Very quickly a phone interview was set up with the search committee, and within a day the rabbi and his wife were invited to visit Poland to meet the community.
They traveled to Warsaw in late July and were embraced by the community. During that time, Rabbi Boris helped lead Shabbat services, trying out the Polish he had been studying intensively the prior few weeks, delivered sermons (in English), taught classes, led Tisha B'Av services and met with many community members. Additionally, they participated in a march through downtown Warsaw commemorating the horrifying liquidation of the Warsaw Ghetto.
On their final day in Poland, Rabbi Boris was offered the job. Sarah was also offered a position as an English teacher in a bilingual elementary school. However, they were given only a week and a half to pack up and prepare for the move, since the community wanted Rabbi Boris in Poland as soon as possible to plan for the High Holidays. Stand by for further news as their wheels touch down.