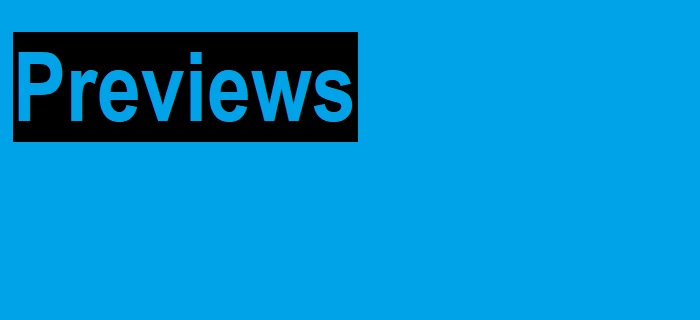 2019 Song of Miriam Honorees

The Jewish Women's Round Table will hold its 27th Annual Song of Miriam awards brunch on June 2, 2019. The Song of Miriam Awards honor women who volunteer their time and energy to ensure the continuity and vibrancy of the Jewish community of Oregon and Southwest Washington. Seventeen organizations chose outstanding women to be honored for their volunteer activities and dedication to promotion of Jewish life and values.
This annual event is sponsored by the JWRT, whose mission is to strengthen the Jewish community by honoring the excellent work of women volunteers and bringing the community together to celebrate Jewish life.
The brunch will be 10 am-12:15 pm, June 2, at the Mittleman Jewish Community Center, 6651 SW Capitol Hwy., Portland.
The 2019 honorees are: Nancy Becker of Havurah Shalom; Tehila Derfler of Congregation Kesser Israel; Carmella Ettinger of Jewish Federation of Greater Portland; Karen Hyatt of Kol Shalom; Kim Kent of Beit Haverim; Evie Lerner of Temple Beth Tikvah-Bend; Emma Lugo of Congregation Shir Tikvah; Susan Milstein of Beth Israel Sisterhood; Gila Orniston of P'nai Or; Sarah Orzech of Beit Am-Corvallis; Cheryl Richards of Congregation Kol Ami-Vancouver, WA; Marissa Richardson of Congregation Neveh Shalom; Andrea Sanchez of Mittleman Jewish Community Center; Liz Stanley of Shaarie Torah Sisterhood; Abbey Vanderbeek of Temple Beth Sholom-Salem; Linda Veltman of Oregon Jewish Museum and Center for Holocaust Education; and Jennifer Zeidman of Portland Jewish Academy.
For more information about JWRT, the history of the Song of Miriam awards, a list of past honorees and the JWRT Board, go to jwrt.org.
The reservations form is available at jwrt.org. For reservations postmarked by May 24, the cost of the brunch is $25; after May 24, the cost is $32. The charge for children 12 and under is $10, and $36 for patrons. These amounts include a donation to Mazon. Make your check payable to the Jewish Women's Round Table (JWRT), list the name(s) and type of reservation (patron or guest), and mail to Jerrie Roth, 1231 SW Texas St., Portland, OR 97219. For questions, call Jerrie Roth at 503-246-4367.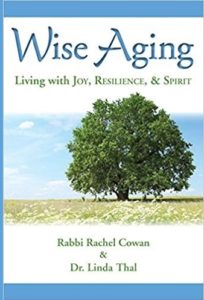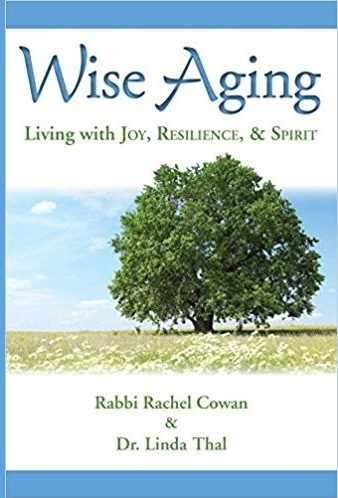 Celebrate our Caring Community May 19
The Seventh Annual Celebrating our Caring Community luncheon honoring the work of Jewish Family & Child Service will be held 10 am to noon, May 19, at the Mittleman Jewish Community Center. Lunch is complimentary, but guests are asked to make "a meaningful donation" to JFCS.
The event begins at 10 am with a silent art auction to raise funds for TASK/Tikvah. The silent auction includes art ranging from paintings and drawings to textiles and jewelry. Funds raised will support the TASK/Tikvah disabilities services for children and adults. During the auction, music by Tom Grant and a sponsored Mimosa Bar will be in the MJCC lobby.
Incoming JFCS President Larry Holzman will serve as master of ceremonies. Brunch begins at 10:30. This year's brunch will introduce "The Wise Aging Program," which JFCS will launch in June.  Developed for the Institute for Jewish Spirituality, the Wise Aging program provides a guided path designed to for those who want to discover new resources for living their later years with spirit, resilience and wisdom.
Guest speaker will be Linda Thal, a Jewish educator and spiritual director whose work focuses on adult spiritual development. Linda is co-author of Wise Aging: Living with Joy, Resilience, and Spirit. She facilitates on-going Wise Aging groups in Los Angeles and New York, and also designed and conducts the national Wise Aging facilitator training program for the Institute of Jewish Spirituality.
The brunch will also feature Some "Words of Wisdom" by Guest of Honor Rabbi Joshua Stampfer. Now 97, the well-known scholar and innovator continues to teach several classes each week and participate in many of the institutions he has founded in his 60 plus years in Portland.
Space is limited. The brunch is complimentary, but RSVP is required: jfcs-portland.org/giving/2019-brunch/, 503-226-7079.
This Is Us! A CNS 150 Concert June 2
A gala concert in celebration of Congregation Neveh Shalom's 150th anniversary will explore the "what" and "us" of Neveh Shalom through popular music arranged by Cantor Eyal Bitton. The concert begins at 7 pm, June 2, and is preceded by a light reception at 6 pm.
"I am confident that people will have a fantastic musical experience, a wonderful time," says Cantor Bitton. "There will be moments for toe tapping, moments for smiles, and also moments for reflection."
In addition to the Cantor's soulful stylings, "This Is Us" will feature the voices of Ilene Safyan, Michele Tredger, the Koleinu Choir, and a band led by well-known composer/orchestrator/music director/conductor/performer Chris Hardin. Rabbi Eve Posen will narrate.
"I love that when I put on a musical it's not just my voice but different elements and styles the audience can connect to," says the Cantor.
Tickets are $12 members, $18 nonmembers and $36 patrons.
Jewish Americans and African Americans Historic Relationship
Since the shootings in Pittsburgh, there have been highly publicized tensions between African American and Jewish American figures. But why is there a special historical relationship between blacks and Jews? What are the causes that unite and what divides?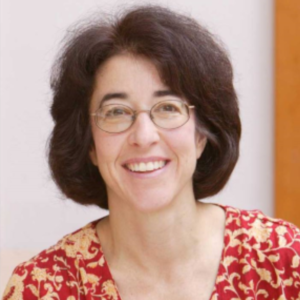 On May 8, Professor Ellen Eisenberg will explore "Jewish Americans and African Americans: The Historical Relationship in the Northwest and Beyond." The 6:30 pm program will be held at Temple Beth Sholom, 1274 Cunningham Lane S, Salem.
Eisenberg has taught in Willamette University's the History Department since 1990, and holds the Dwight and Margaret Lear Chair in American History. She teaches courses on American and African American history since the Civil War, American social history, American Jewish history, American immigration history, the 1960s, Reconstruction, and a research seminar called History in the Archives.
Her research centers on the history of American immigrant and ethnic communities, particularly American Jewish communities. Her book, The First to Cry Down Injustice? Western Jews and Japanese Removal during WWII (2008), was a National Jewish Book Award finalist. Her a two-volume history of Jews in Oregon was published in 2015 and 2016.
503-362-5004 | tbsholom.org