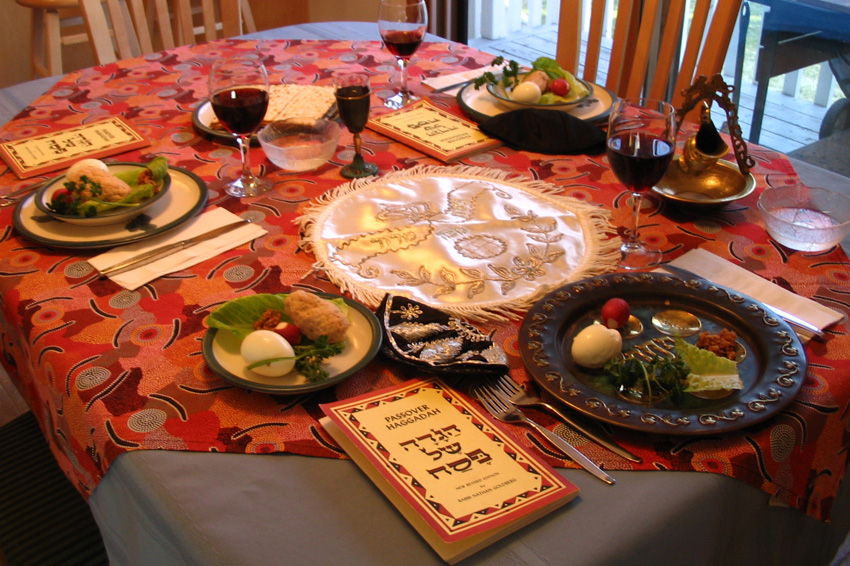 EUROPEAN BORDERLANDS MUSIC REVIVED
The vibrant folk music of the European Borderlands will be revived in a one-night performance at the Alberta Rose Theater on April 30 at 8 pm. "On an Overgrown Path: Dreamscapes, Dances and Love Stories of the European Borderlands" is a multimedia performance starring the Lyrical Strings Duo, the Agnieszka Laska Dancers and Chervona Bambino, Bambino.
The passionate, soulful Jewish, Gypsy and other European musical traditions knew no boundaries in the constantly changing European Borderlands. The program is inspired by Leos Janacek's work of the same title, which draws from the folklore of his native Moravia. The evening begins with Andrei Temkin's Chervona Bambino, Bambino trio, a Portland multi-ethnic ensemble that combines the influences and passions of klezmer, Gypsy, Russian, Ukrainian and Balkan musical traditions. Singer and guitarist Andrei Temkin, founder of Chervona, will be joined by Viorel Russo of the Oregon Symphony on viola and Jeff Holt of the Wanderlust Orchestra on upright bass.
The Lyrical Strings Duo, featuring classical guitarist Stephen Osserman and virtuoso violinist Lucia Conrad, Concertmaster of the Willamette Falls Symphony, will perform works of Janacek and his romantic-era predecessors and bring to life the vibrant folk and gypsy-inspired works. International multimedia performance artist and choreographer Agnieszka Laska has created dance pieces to accompany Lyrical Strings' original arrangements.
The performance will be at the Alberta Rose Theater, 3000 NE Alberta St., Portland. Tickets are $25 general admission; $12 for youth, seniors or low-income. LyricalStringsDuo.com | 503-719-6055
GESHER HOSTS TARGETED SEDERS
The Passover story is our people's most important story. We live this story each year at this time, remembering the wisdom and empathy for justice that comes from being a stranger in a strange land. Passover teaches us that when times are hard, that they have gotten (and will get) better. For 25 years, Gesher's rabbis have opened their home and welcomed singles and couples without children for Shabbat and holiday meals to foster connections and build positive Jewish memories.
This year Gesher has three seders: A community seder for all ages at 5:30 pm, April 3; a seder for families with young children at 5 pm, April 4; and a singles and couples seder at 5:30 pm, April 10.
Gesher will celebrate the theatrical journey of Passover in the context of a year encumbered with painful memories: Ferguson, New York, Gaza, ISIS, Paris…  We will feast in the dramatic encampment inside the Red Sea, and we will talk about our journey out of Egypt – but we will also take aim at what it means to celebrate miracles of resilience and transformation in the 21st century. To paraphrase an adage of David Ben-Gurion, the first prime minister of Israel, if you are Jewish and you don't believe in miracles, you aren't a realist.
The Singles and Couples Seder, will be on the last night of Passover, at 6:30 pm, April 10, at Gesher – A Bridge Home. The evening will include artistic expression – including opportunities for guests to dramatize parts of the Passover journey – as well as questions and discussion. Join Gesher's rabbis, Rabbi Laurie Rutenberg and Rabbi Gary Schoenberg  for a sumptuous, home-made Kosher-for-Passover feast, featuring "Shikker Rebbe" wine made and bottled by Rabbi Gary. Suggested donation for all seders is: adults, $36; children 4-12, $15; teens and students, $22. RSVP necessary: 503-246-5070, ourjewishhome.org or gesher@comcast.net
EMANUEL BEN-DAVID tells ISRAEL STORY
On three Sunday afternoons – 2-3 pm, April 5 and 12 and May 3 – Emanuel Ben-David will examine the characteristics of the "typical" Israeli, and by extension the country at large.  Through a broad review of the recent history (last 100 years or so) of the Jews in Israel and elsewhere, he will discuss the driving forces and origins of who Israelis are and how they came to be that way. The story will also be tightly connected to Emanuel and his family's personal experience. Once the foundation is established, he will present some of Israel's economic and technological successes.
Rabbi David Zaslow says, "Emanuel Ben-David is an inspiring teacher. He not only knows what he's talking about, but he delivers his talks with grace and humor!"
Ben-David was born in Haifa, Israel, almost 60 years ago. He is a graduate in mechanical engineering at the prestigious Technion University in Haifa. He served his mandatory military service as a naval officer. He was involved in defense and technology more than 40 years. Emanuel lived in Israel until May 2014, retired recently from Rafael Advanced Defense Systems and lives in Ashland with his American-Israeli wife.
Havurah Shir Hadash is located at 185 N. Mountain Ave. in Ashland. Free. 541-488-7716 | havurahshirhadash.org
REvisit books we grew up with APRIL 23
Laugh, cry and cringe over memories of raging hormones and awkward adolescences when we revisit the fiction that defined young adulthood for so many of us, including classics by Jewish authors Judy Blume, Norma Klein, Francine Pascal and Paula Danziger as well as the beloved "All-of-a-Kind Family" series with two special guests.
Lizzie Skurnick is the editor-in-chief of Lizzie Skurnick Books, which reissues classic young adult fiction for the new era. She's the author of Shelf Discovery, a memoir about teen reading, and That Should Be a Word, a collection of wordplay from her The New York Times magazine column.
Joanna Miller is a writer, producer and the cofounder of "Blumesday," an annual, live tribute to Judy Blume that has been featured in publications around the country.
This free event, "The Awkward Page: A Rowdy Evening Devoted to the Books That Helped Us Grow Up," will be 7-9 pm, April 23, at Mittleman Jewish Community Center, 6651 SW Capitol Hwy., Portland. 503-244-0126
More Passover Seders
April 3
Hillsboro Community Passover Seder Experience. 7:30 pm at 111 NE Porto Way, Hillsboro. The Four Cups from the finest wines and grape juice; delicious Pesach meal; handmade Shmura matzah; and Haggadah  translated. Adult $36, child (3-13) $25. Register: chabadhillsboro@gmail.com or 503-747-5363
April 4
Kol Ami Community Seder. 6 pm at Congregation Kol Ami, 7800 NE 119th St., Vancouver, WA. Nonmember adults $45.50. For more information: admin@jewishvancouverusa.org. To register: http://bit.ly/1DCluHq
Beit Haverim seder. Check in 5:30, seder begins 6 pm at Celebrate Conference Center, 15555 Bangy Road #100, Lake Oswego. Cost: Nonmember: adult (13+) $45, child (6-12) $20; member: adult $35, child  $15; child 5 and under free. RSVP:  https://bhsmjc.ejoinme.org/?tabid=670097
Havurah Shalom community seder. 6 pm, 825 NW 18th Ave., Portland. $30/adult; $20/child 6-12; free for children 5 and under. RSVP at https://hav.ejoinme.org/?tabid=350016
April 4
Shaarie Torah presents Let My People Go! A hands-on family experience (for families with children ages 2-8). Experience the Exodus as you touch, smell, taste, hear, read and dance. 5-7 pm, 920 NW 25th Ave., Portland. $18 per family. RSVP: shaarietorah.org, 503-226-6131 or info@shaarietorah.org
Shaarie Torah presents a second night seder. Rabbi Joshua Rose will lead a journey of the Exodus through food, story and prayer.  Recommended for ages 9 and older. Sign in 6:30, seder begins 7:15 pm, 920 NW 25th Ave., Portland. Cost TBA. RSVP: shaarietorah.org, 503-226-6131 or info@shaarietorah.org
Ashland's Havurah Synagogue 30th annual Passover seder. 5:30 pm at Havurah Shir Hadash, 185 N Mountain Ave. in Ashland. Rabbi David Zaslow will lead the music-filled, thought-provoking evening. The ritual dinner is catered by Karen Caird of Creative Celebrations. Adult $40, children 13 and under $22. RSVP required: 541-488-7716 or havurahshirhadash.org
April 10
Last night community seder in Astoria. 6 pm in the Fellowship Hall of the Peace Lutheran Church at Exchange and 12th in Astoria. The lower Columbia region is forming a congregation, Beit Salmon, and is fundraising to bring Hebrew Union College rabbinic student Abram Goodstein for the summer. Seder is $20 per adult; children free.  RSVP required: Call Allie Evans at 503-869-6743
April 11
Jewish Community of Central Oregon Passover Seder. Doors open at 3:30 pm, seder begins at 4 pm sharp at Congregation Shalom Bayit, 21555 Modoc Lane, Bend. Dinner provided by Tate and Tate Catering (salad, kosher chicken, vegetables, soup, gefilte fish, dessert and coffee)
Adults: $28 (13 and older), Child: $12 (5-12 yrs.), Maximum family: $80. RSVP: Alice Huskey at ahuskey46@gmail.com or 541-815-4912
Women's Passover Potluck Seder in Ashland. Rabbi Sue Morningstar, Devorah Zaslow and Cyrise Beatty Schachter lead the annual women's seder at 5:30 pm at Ashland's Havurah Synagogue. Special guests the Rev. Norma Nakai Burton and Prema Mayi. Celebrate liberation, springtime, rebirth and the power of joining forces as women to create a Sukkat Shalom, a canopy of peace, in the world. Adults, $22, full-time students and women under 18, $12. Pre-register: 541-488-7716