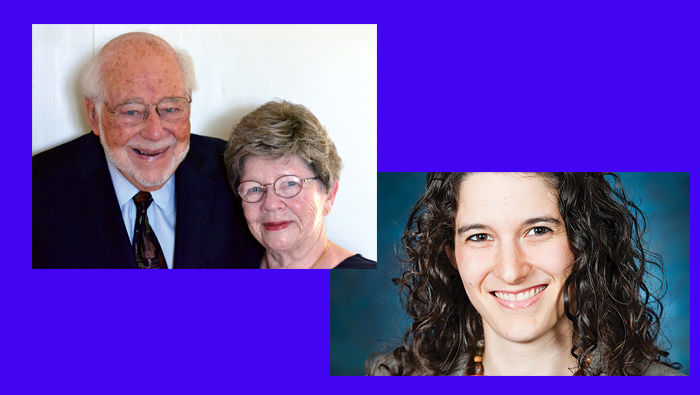 Jewish museum host AIDS Day program Dec. 1
"World AIDS Today: A storytelling Journey through the Ages of HIV" will be presented at the Oregon Jewish Museum and Center for Holocaust Education at 7 pm, Dec. 1.
World AIDS Today is a ceremonial nonfiction storytelling project featuring local artists and writers as they explore living with HIV through the lens of the past, present and future. Held on World AIDS Day, and featuring the December First Writers, this intergenerational, intercultural examination of the varied legacies of HIV in our communities aims to hold space for a varied spectrum of voices affected by the virus.
This community event is a collaboration between OJMCHE, Ecumenical Ministries of Oregon HIV Day Center, Home Theatre System and the December First Writers with generous support from the Quest Center for Integrative Health and Ivan Dollar Studio.
The December First Writers is a Portland-based group of poets and writers who, since 2013, have been giving readings about how AIDS/HIV has impacted their lives personally. The four founding members are Marla Allen, David Rutiezer, Pat Vivian and Sylvia Zingeser.
Ticketes are $10, $8 for OJMCHE and EMO Members: and $5 for students
For more information, call the museum at 503-226-3600.
Meyers receive Stampfer Community Award Dec. 3
The Rabbi Joshua Stampfer Community Enrichment Award will be presented to Paul and Alice Meyer on Dec. 3 at 6:30 pm at Congregation Neveh Shalom, 2900 SW Peaceful Lane, Portland.
Paul and Alice embody the spirit of the Stampfer Community Enrichment Award because of their many contributions to the well-being of the charitable organizations of both Jewish and non-Jewish communities in Portland and beyond. They are being honored for who they are, what they have done and for being role models for the entire community.
The Community Enrichment Award is not a fundraising event. Kosher catering is provided by Century Catering.
Tickets $60 per person.  For reservations, contact Marg Everett at 503-293-7318 or reserve online at tinyurl.com/stampferaward2015.
Chabad kindles Hanukkah light Dec. 6
On Dec. 6 Chabad of Oregon, American Red Cross and Portland Fire & Rescue partner together to celebrate the first night of Hanukkah.
This will be the 32nd year that Chabad of Oregon is lighting Portland's Public Menorah. The first night lighting and celebration will be 4 to 6 pm at Director Park on Southwest Park between Yamhill and Taylor in downtown Portland.
There will be fire jugglers, music, latkes and activity booths for children, local celebrities and an opportunity to bring travel size toiletries for veterans, which will be provided to VA hospitals and at military stand down events.
"The Red Cross is delighted to partner with Chabad Oregon on the first night of Hanukkah to support local disaster response, services to military families, lifesaving blood donations and preparedness in our community" says Amy Shlossman, chief executive officer of American Red Cross Cascades Region.
"The message of Hanukkah is that a little light could shed much darkness and this is what we hope to accomplish with this event" says Rabbi Motti Wilhelm of Chabad of Oregon.
For more information, contact Chabad of Oregon at 503-977-9947.
Scholar takes Beit Haverim on a Southern journey Dec. 4-5
Kimberly Hartnett, author of the best seller Carolina Israelite: How Harry Golden Made Us Care About Jews, the South, and Civil Rights, will be scholar-in-residence the weekend of Dec. 4-6 at Congregation Beit Haverim.
Hartnett will lead three sessions in the weekend program: Beit Haverim Goes on A Southern Journey. The first two sessions meet at Beit Haverim, 1111 Country Club Road in Lake Oswego; the location for the Havdalah program will be provided with RSVP. The scholar-in-residence program was established though a gift by Joann and John Moss.
During Shabbat services at 7 pm, Dec 4, Hartnett will speak on "Who Was Harry Golden and Why Was He So Central to the History of America Jews and to Our Own Lives?"
For Torah Study at 10 am, Dec. 5, in the mode of Torah Study discussion participants will engage in questions and dialogue with Hartnett, including reflections on Harry Golden's unique writing style.
A singing Havdalah service will begin at 6:30 pm, Dec. 5. A light potluck dinner will include a relaxed, social evening of learning. Hartnett will lead the discussion on "A Look at the times of Harry Golden – The late 1950s and the early '60s: His impact  on Black-Jewish Friendship, and Jews and the Civil Rights Struggle; and What He Taught Us!" RSVPs required for dinner and Havdalah program.
For more information, contact Beit Haverim at 503-568-1241.
Temple Beth Israel in Eugene has a busy day planned for Dec. 6.
The day begins with a Hanukkah Bazaar and Kid's Activity Day from 9 am to 1 pm. Check out local crafts, gift items and expanded Judaica and Fair Trade Gift Shop offerings. Crafts and fun for the kids will be from 10 am to noon
That afternoon, at 4 pm, Temple Beth Israel will hold the installation ceremony of Rabbi Ruhi Sophia Motzkin Rubenstein. A celebratory reception will follow with child care provided.
Both events will be at Temple Beth Israel – Center for Jewish Life, 1175 E 29th Ave. in Eugene.
For more information, call 541-485-7218 or visit tbieugene.org
Sephardic Film Festival continues Dec. 8 with double feature
The Sephardic Winter Film Festival at Congregation Ahavath Achim continues the second Tuesday of each month at 7 pm through April. Admission & Sephardic dessert are free.
December is double feature night.
The Dec 8 presentation begins with "The Jewish People, a Story of Survival." This is the story of Jewish survival. From slavery to the loss of their homeland; from exile to anti-Semitism; from pogroms to near annihilation in the Holocaust, how did they endure while so many other communities have vanished? Hosted by Martha Teichner (CBS News / Sunday Morning), this film explores some of the answers. (English language, 60 minutes, 2008 PBS Production by Andrew Goldberg.)
The program continues with "The Jewish Journey: America." This documentary is an incredible archive of photos, film footage and personal life stories of first through fourth generation Americans who relate stories about the tight-knit Jewish communities and heartbreaking choices to leave family behind and start a new life in America. Stories from the old country include material from South America, Europe, Russia, North Africa and the Middle East. (English language, 60 minutes, 2008 PBS Production by Andrew Goldberg.)
The films will be followed by a talk by Professor Michael Weingrad, director of the Harold Schnitzer Family Program in Judaic Studies at Portland State University.
The film series is sponsored by Jewish Federation of Greater Portland, NCSY, Albert J. and Esther Menashe, Richard and Judi Matza, Charles and Jo Levy, Ron and Pam Sidis, and Renee Ferrera.
All films are shown at Ahavath Achim, 3225 SW Barbur Blvd., Portland.
For information call David 503-892-6634 or visit jewishfilmportland.org.