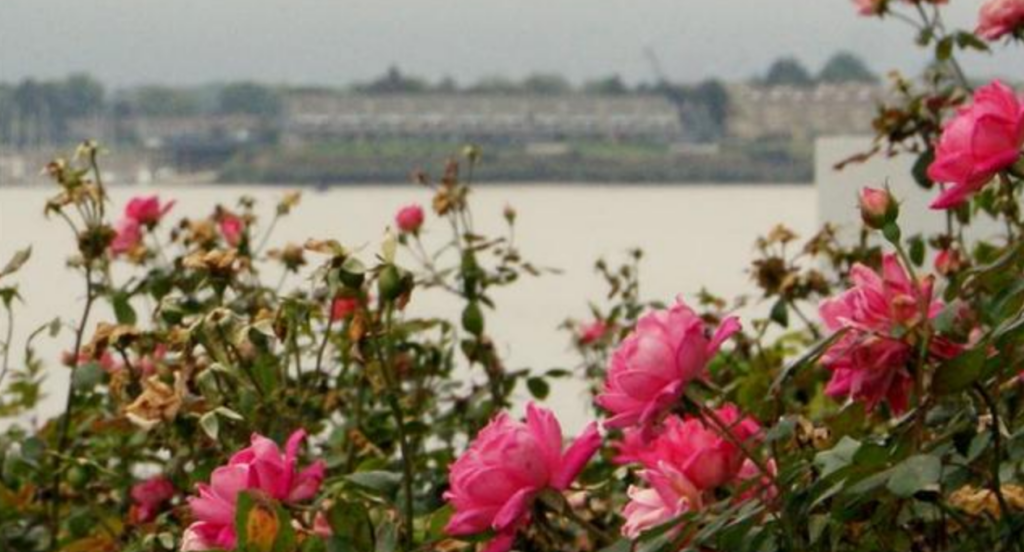 Photo: Roses along the Columbia River. Photo by Sarah Shelton.
U.S. News analyzed 150 metro areas in the United States to find the best places to live based on the quality of life and job market in each metro area, as well as the value of living there and people's desire to live there. Portland ranked #10 in Best Places to Live.
Portland's population toes the line between an innocent playfulness and a shameless wild side. Naked bicycle rides, a fully costumed adult soapbox derby and Voodoo Doughnut – a bakery known for making one-of-a-kind donuts – are a sampling of ways residents live up to the unofficial city motto: "Keep Portland Weird." Locals tend to be friendly and laid-back while maintaining a healthy work ethic. This, combined with Portland's emphasis on self-expression, has created a breeding ground for many independent businesses and startups.
Portland is a well-rounded region with more than just offbeat shops and events. Museums, art galleries and the oldest public library on the West Coast feed a population with more academic degrees than the national average. The metro area's loyal sports fans avidly support their NBA basketball team, the Portland Trail Blazers; MLS soccer team, the Portland Timbers; and the major junior ice hockey team, the Portland Winterhawks.
Wilderness is also close by. Two mountain ranges and the Pacific Ocean can be reached in an hour or two, while the fertile vineyards of the Willamette Valley lure city dwellers with a thirst for something fresh.
See more facts and figures on Portland here.