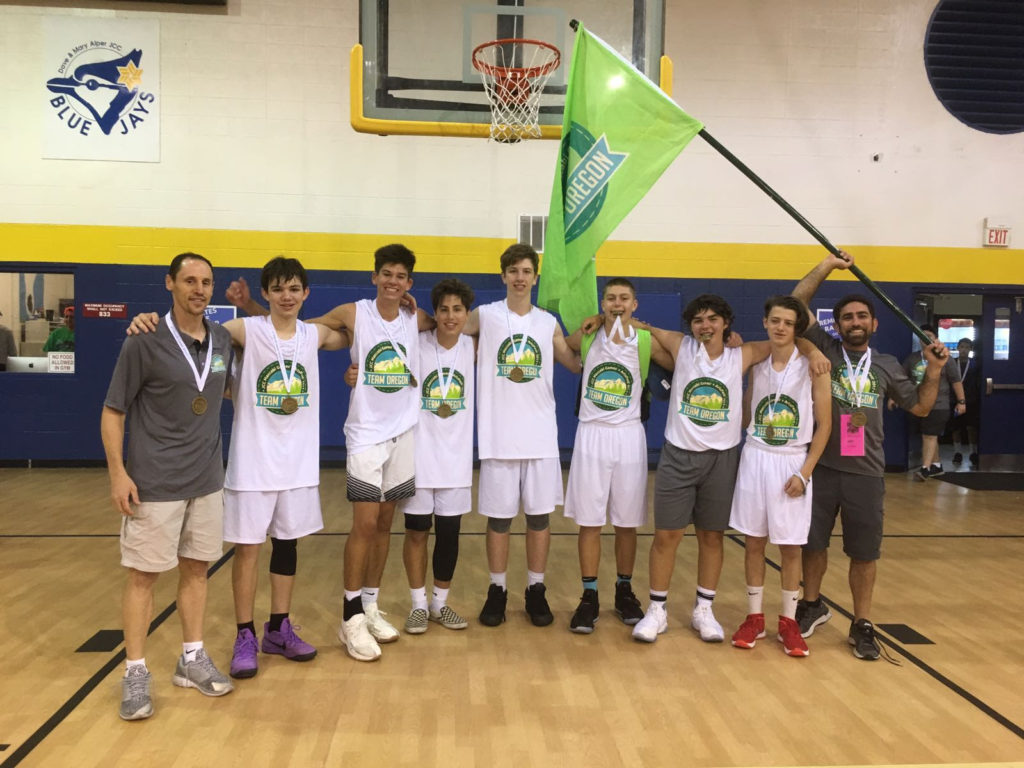 The Portland Boys 16 and Under Basketball Team won Gold and the Boys 16 and Under Lacrosse Mixed Team won Silver at this year's JCC Maccabi Games held in Miami Aug. 6-11.
The Mittleman Jewish Community Center took a group of 17 athletes (six returning and 11 new) from Portland to participate in the JCC Maccabi Games. Portland teens competed in basketball, baseball, soccer and lacrosse. The MJCC organizes the local team with the Jewish Federation of Greater Portland helping to subsidize the costs for each of the athletes.
The JCC Maccabi Games is a week-long Olympic-style sports competition that began in 1982. Each year, three communities (this year it is Birmingham, AL, Albany, NY, and Miami) host the Games, with one also hosting JCC Maccabi ArtsFest, which was held for the first time in 2006. Attracting approximately 3,000 teens from around the globe, these events provide teens a chance to meet other Jewish youth while participating in sports they love, or in an intense immersion in their art.
Each program gives Jewish teens the chance to give something back to their communities through JCC Cares, a day dedicated to acts of tikkun olam, or repairing the world, in ways meant to give back to the communities they are visiting.
These week-long experiences provide teens – many, for the first time – a feeling they are part of clal Yisrael, the greater Jewish people. JCC Maccabi Games and ArtsFest engages the entire Jewish community of the host communities in a celebration of Jewish peoplehood.