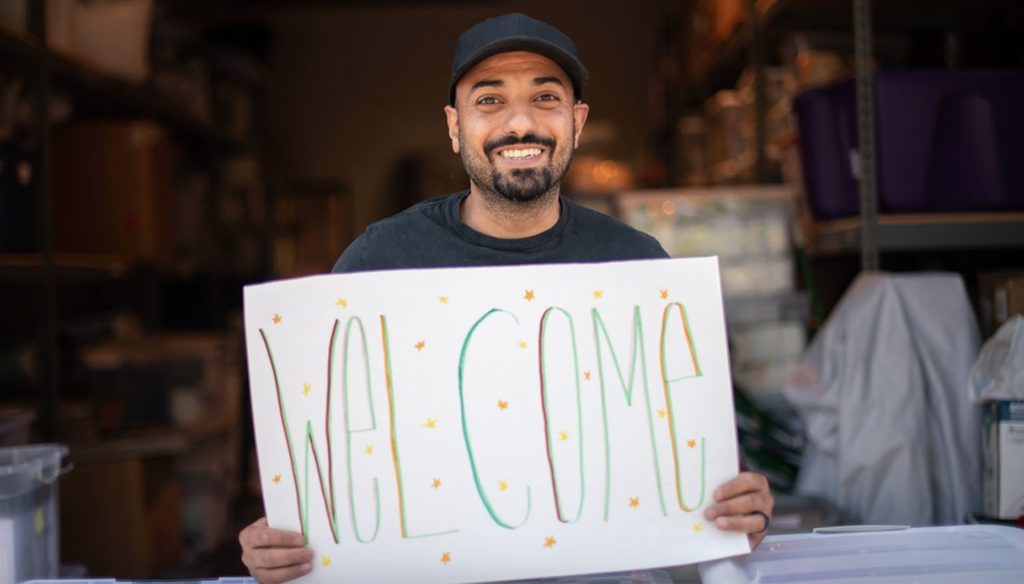 Photo courtesy Refugee Care Collective
Over the last two months, we have seen 168 Afghan evacuees arrive in Portland. The Portland Jewish Academy community recently provided 11 restart kits containing a total of close to 100 items and $300 in gift cards to the Refugee Care Collective. Thirty-six PJA families from both Early Childhood and Day School as well as PJA staff members contributed to this inspiring group effort! It was another beautiful display of PJA living by its middot (core values) of kehillah (community) and akhrayut (responsibility).
Restart kits are plastic tubs filled with essential household items that are given to refugees who are arriving in Oregon with few possessions to help them quickly begin to rebuild their lives. Over the next few months and into 2022, these 11 kits along with hundreds of kits provided by other faith groups, schools and individuals will be distributed to newcomers arriving in Portland from all over the world. According to the Refugee Care Collective, "We are expecting to receive about 1,400 people in Portland, with a couple hundred of those people being resettled in Salem. Some Afghan SIV (Special Immigrant Visa) holders are included in that total number. In addition, we're also expecting 300-400 Afghan arrivals. Portland primarily resettles those from Iraq, Afghanistan, Somalia, Democratic Republic of Congo, Syria, Ukraine, and Myanmar (Burma)."
If you are interested in donating warehouse space, packing more restart kits on your own, or helping out in other ways, check out Refugee Care Collective's website which is frequently being updated based on the most crucial needs of those coming to our city.
While restart kits meet a practical need, they do much more. They symbolize hope and communicate the message of welcome better than anything else can. It's a first step in saying, "You are not alone. You are welcome here."